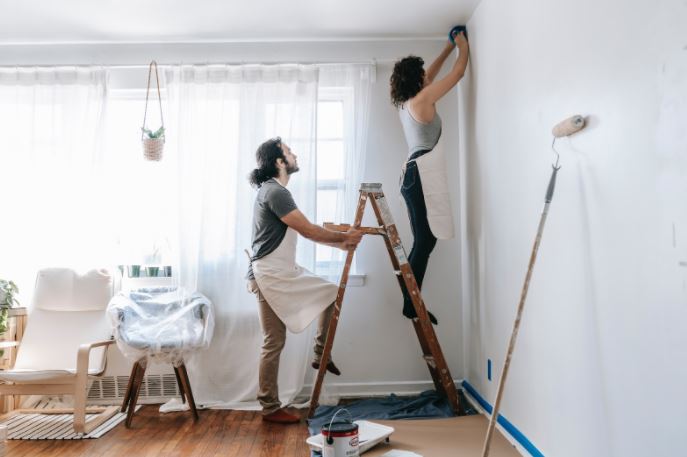 Home is where the heart is. A home is a resting place for the old and the young away from the noise of the outside. Improving the market value of your home is also a fantastic medium to garner more wealth. All you have to do is to allow the house to appreciate.
However, you should also know that you cannot always predict if your home will appreciate due to ever-changing factors such as inflation, buyer rate, home availability, and more. You may be a little discouraged by the listed drawbacks that might limit home appreciation. Nonetheless, you can improve the value of your home way past the standard equity appreciation. How so? Here are a few useful tips that will set you in the right direction.
#Tip 1: Beautify Your Home
 The first step in the right direction for home value appreciation is beautification. You should make your home more aesthetically pleasing, so if you are a home decor lover, this should be an interesting experience. Improving your home can be affordable with auction sites like Grays. 
The best part is, as you are touching up the beauty of your house for future buyers, you are also making it a more beautiful dwelling place for yourself as well. So, if by chance you decide against selling your home, you would have created for yourself a stunning palace.
However, before you start beautifying the whole place, you should note that you do not have to remodel every room. The most common rooms to revamp are usually the living rooms, the master bedroom, the kitchen, and the dining area. You can also touch up the yard to give buyers a captivating welcome.
#Tip 2: Create More Space
House prices are a dicey matter, and it is more likely for bigger houses to go for more money. If you do not mind the idea of adding square feet to the layout of your home, then you should go right ahead.
All you have to do is size up the areas in your house where you feel you can open up some more space and get the help of a home renovator. You can remove some walls or add an extra room to a nice spot in your home.
One important aspect to take into consideration before creating space for your home is home renovation costs. In the end, you might spend way more than you will get if you sell the house. However, it might be worth the costs if you stay long enough to enjoy the renovations before selling off the home.
 #Tip 3: Energy Efficiency
A useful tip to improve the value of your home is the addition of energy efficiency. Though it might not be the most striking idea, it will undoubtedly boost your home's appeal in the sales listings.
You can make use of energy-efficient lighting and appliances. You should also consider environmentally friendly heating and cooling systems. Additionally, you can upgrade your doors and windows to be energy efficient. Another good tip is installing solar panels and using landscaping to conserve more energy.
#Tip 4: Functional Home Systems and Appliances
 A good way to win the heart of a potential buyer is to ensure that your home systems and appliances are updated and functional. It would be a bad idea to make buyers worry about home maintenance.
You only have to keep a mindful eye out for underlying issues your appliances might have. For example, if you have issues with a leaky tap, ensure that you get it fixed. If you have a creaky door, make sure to get it oiled. These extra measures will ultimately improve your home's value and give you a better living experience.
#Tip 5: Technology
The world is changing, and you should change with it. Homes with the latest technological gadgets and gizmos usually strike more interest in the hearts of potential buyers. If you can afford to, you can install one or two to give your home appreciation a major boost.
You can install a smart home lock, a smart lighting system, and even a smart fire detector. All these add-ons will undoubtedly draw more traction for the home and give you a smoother experience if you choose to forgo selling.
Verdict
Improving the value of your home will improve just how much you will make when you sell it off. Though you might be having cold feet about making huge changes to the home, you should know that the sacrifice will pay off in the long run.
You only have to forget about the costs and focus on the future. Not only will you boost your home's appreciation process, but you'll also get to live in a brand new home before putting it up for sale. Convinced yet? Take that step today.
Ref number: THSI-2275