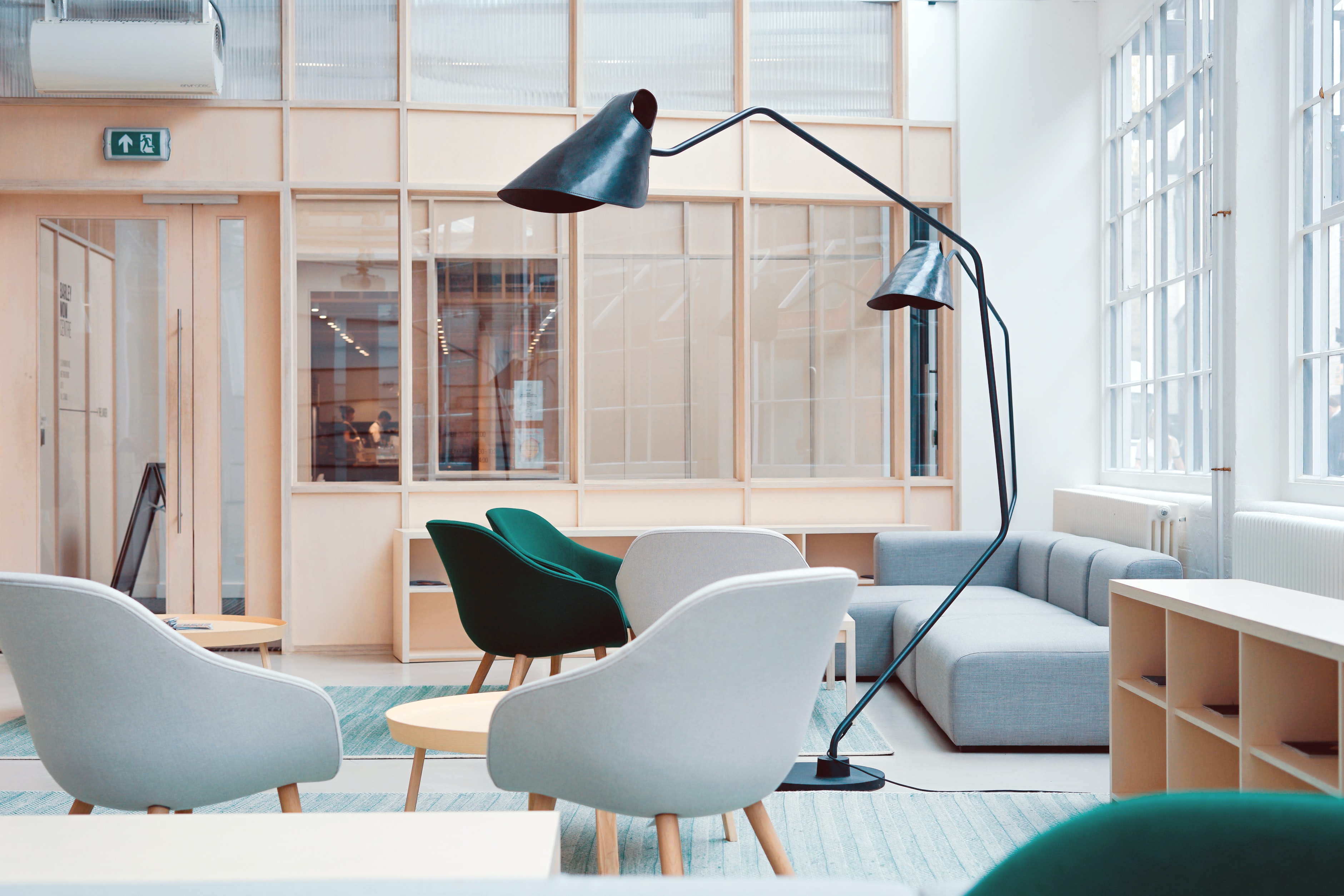 Live edge furniture is a timeless design that one can incorporate into their homes to give it an artistic edge and add layers to its visual appeal. The term live edge refers to the natural elements of the tree retained in the final furniture piece. The wood's natural edge is maintained while the rest is refurbished. 
Live edge is a one-of-a-kind style that blends seamlessly with other interior design themes. Whether the overarching style of your home is rustic or minimalistic, live-edge furniture will elevate the aesthetic of your home and add tasteful visual complexity. If you're looking to enhance the look of your home through the use of live edge furniture, here is a comprehensive guide on how to go about it.
 The best place to start incorporating live edge furniture in your home is the dining area. A live edge dining table can be a great centrepiece that provides both aesthetic appeal and functionality. It brings a sense of warmth to your family dining area and creates an atmosphere that's perfect for spending time with your loved ones. 
Live edge furniture brings in a unique sense of style while simultaneously complementing a variety of other interior styles. You can add your personal touch to the legs of the table once you've chosen a live edge slab tabletop. 
Whether you incorporate wooden legs or sleek metal ones, any design approach works with the table-top so long as you coordinate the overall aesthetic of the area. Remember to choose legs that can support the weight of the tabletop. You can do the fixing yourself or hire a professional to do it for you. Once you've set up your dining area, you can carry the natural aesthetic to other parts of your home using different live edge furniture.
Coffee Tables and Other Accessories
The welcoming and cosy ambience created by live edge furniture is exactly what you want in your living room. A live edge coffee table can act as a focal point for the living area and add layers to the overall visual appeal of the room. With the appropriate accessory furniture accompanying the central coffee table, you can easily fill a room with distinct yet complementary aesthetic elements without making it feel overcrowded. You can also play around with the shape and wood grain of the table.
If you prefer a more intimate setting perfect for spending time with your friends and family, then go for cottage-Esque décor. If you want the living area to be a more formal space, then a minimalistic style is the way to go. The great thing is that live edge coffee tables can work well in both situations. You can get creative and try incorporating other occasional live edge pieces such as armchairs, footrests, and plant holders. You can even throw in a live edge bench in the mudroom or entryway to extend the earthy vibe into the living room.
Kitchen Countertops and Islands
Integrating live edge elements into your kitchen is an excellent means of creating contrast in artistic styles that work with the overall theme of the space. The natural look of live edge slab countertops against the sleek contemporary design of modern kitchens will add structural and visual complexity to your kitchen that is eye-catching and classy. There are many different types of live edge slabs to choose from, so perusing through your options is a good place to start. Depending on the wood you've chosen, installing live edge countertops and islands is relatively easier than making live edge tables. 
This is because the smaller surface area of the countertops lessens the weight of the piece, thereby reducing the support required to make the foundation. Moreover, these are usually installed using pre-existing structures in the kitchen that can support the new pieces. Add live edge cutting boards and bar carts to complete the look. 
In addition to making your kitchen more visually appealing, there are many other advantages to using live edge countertops and cutting boards. Wooden surfaces are better for preparing food compared to plastic surfaces. Wooden surfaces, in comparison to plastic ones, are also less prone to scrapes and scuffs. This prevents bacterial growth that usually spurts in cracks and crevices. There are several reasons why you should use live edge components in your kitchen and choosing to do so reflects your wise taste in décor. 
Live Edge Desks for Your Working Space
 Making a live edge desk the home for your computers, PCs, and other electronic devices might not be the first thought that comes to your mind when designing your office area. But using a live edge desk and computer table is a great way to add a splash of liveliness to your workspace and make it more pleasant.
 The presence of natural wood, accompanied by a few plants can help create a soothing environment in which you can get your work done. The refreshing touch of live-edge furniture will enhance your productivity by getting rid of the monotonous feel that staring at your computer all day long brings. You can get a custom live edge desk built or you can renovate your existing one.
Live Edge Wall Hangings and Shelves
To add a uniquely characteristic touch to your rooms, try to use live edge hardwood slabs as wall hangings and shelving units. Thes accessory pieces add a rustic and natural feel to the home and bring the essence of the natural world into contemporary and modern settings. Live edge wood hangings are easier to install than shelves since they're generally larger and serve a specific purpose such as storage. Once you've selected the type, texture, and shading of the wood, you'll have to work through attaching the shelves to your walls, which can be a bit of a challenge. It is best to consult a carpenter to weigh the units and select wall brackets and cross-bracing types accordingly.
Now that you know what sort of pieces usually have live edge features, you can go ahead and experiment with other elements of live edge furniture. It isn't just the type of furniture used that influences the ambience of your home, but also the type of wood you choose. From shape and size to texture and pattern, the type of wood you choose can have many different features.
Different wood types have different grain and shading patterns, and the final furniture pieces can be designed in various shapes and sizes. Live edge furniture can also be used to make smaller pieces such as napkin holders and serving trays. Having such statement pieces spread throughout your home will help integrate natural undertones across the whole space. The possibilities are endless when it comes to using live edge so feel free to get as creative as you like.
Incorporating live-edge furniture into your home will elevate the aesthetics and atmosphere of the space. With a wide variety of wood and furniture pieces to choose from, the live edge is a décor element that most take to liking. Whether it be an accent piece or the main furniture, irrespective of how you integrate live edge into your home, it'll transform the look of your home for the better.
Ref: THSI-2892 | ZD.25465