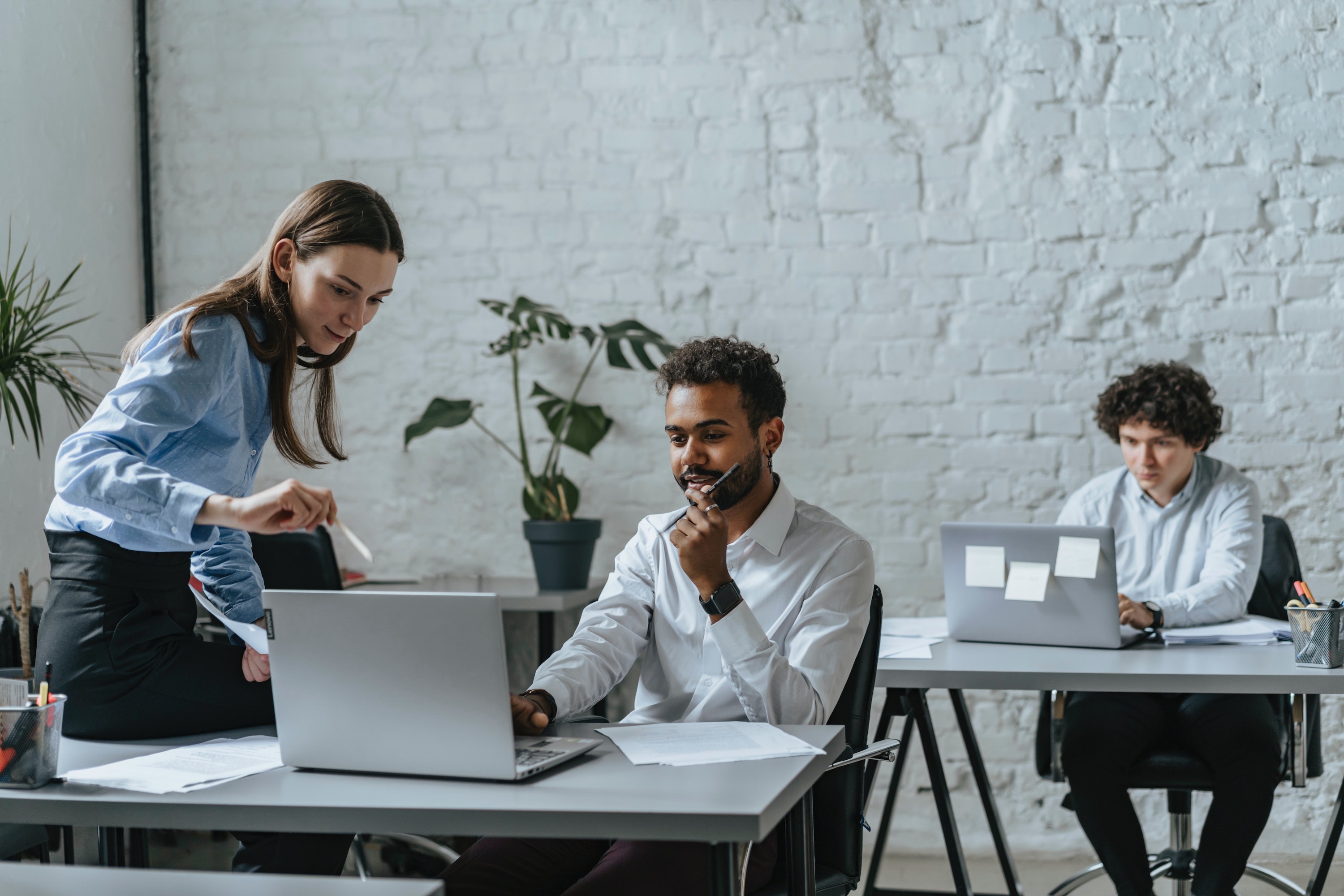 Current times and modern advancements have encouraged many organizations to transition to full or partial remote workforces. Operating a remote team saves money, increases productivity, and helps employees achieve a better work-life balance. Be that as it may, the need for commercial office space still exists for establishments like real estate agencies as the office provides a safe and professional environment for agents to meet with clients.
As a real estate business owner, one of your main priorities is to provide a safe environment for employees. There are several security concerns for agents, from providing access to visitors to maintaining personal client data. Ultimately, owners must take precautions by investing in safety and security measures like these listed below. 
Complete Thorough Background Checks
Whether hiring new employees or contractors to maintain your commercial property, real estate agency owners should thoroughly vet these individuals. Since they will have access to the office and sensitive information, you want to ensure they're people you can trust. Some red flags to look out for include background check refusals, criminal records, work-related convictions, and poor credit. 
Develop Safety Policies And Procedures (And Train Employees)
Implementing company-wide policies and procedures to keep employees and client data safe is essential. Evaluate daily tasks and identify vulnerabilities. Then establish rules to reduce your risks. 
You might minimize late office hours to prevent having employees on the premises alone after dark. Advise agents to avoid providing their keys, key cards, access codes, passwords, or client data to others. They should always complete work on a company device or using secure internet connections. If agents work from home occasionally, ensure that they log out of all applications to prevent data corruption or theft. Finally, they should always let others know when a meeting is scheduled. 
Once you've developed your safety policies and procedures, train your agents to ensure they understand. These practices should also be incorporated into the onboarding process. Training may also be necessary as safety and security need to change. 
Install Commercial Lockers
Do your agents frequently receive mail and packages for work-related purposes? Packaging theft is expected, so you'll need to develop a plan to keep deliveries safe. Installing a smart commercial locker unit is an effective way to resolve your issue. These are locker units with intelligent technologies. Carriers can drop packages using a unique access code and store them in the appropriate box. Employees are notified via text, email, or mobile app notifications when the packages arrive. They can access their packages anytime with a code. 
Top-Notch Security Systems
Real estate agencies should spare no expense when it comes to security systems. It's your most effective line of defence for protecting employees, commercial property, and client data. While there are various options available, your security system should include a keypad, emergency alert buttons, cameras, lighting, motion sensors, and access code systems to reduce the likelihood of a break-in. If you have the budget, hiring a security guard to work full or part-time can enhance safety and security. 
Virus Protection
Most real estate agents use customer management software and other applications to store client information. While it's safer than paper filing systems, cyberattacks are on the rise. Therefore, you want to protect your data by installing high-quality virus protection software on company devices. It can significantly reduce the chances of your client's data being stolen and used for fraud. Agency owners should also regularly back up their data and update their security software. 
Maintaining an office building is still essential for real estate businesses. It provides employees with a safe and professional environment to conduct meetings and complete everyday tasks. Implementing strategies to enhance safety ensures that agents, clients, contractors, and company data are secure. Vetting agents, property managers, and contractors conducting employee training installing commercial lockers, investing in high-quality security, and using virus protection software reduces your risks and ensures your real estate agency runs smoothly.