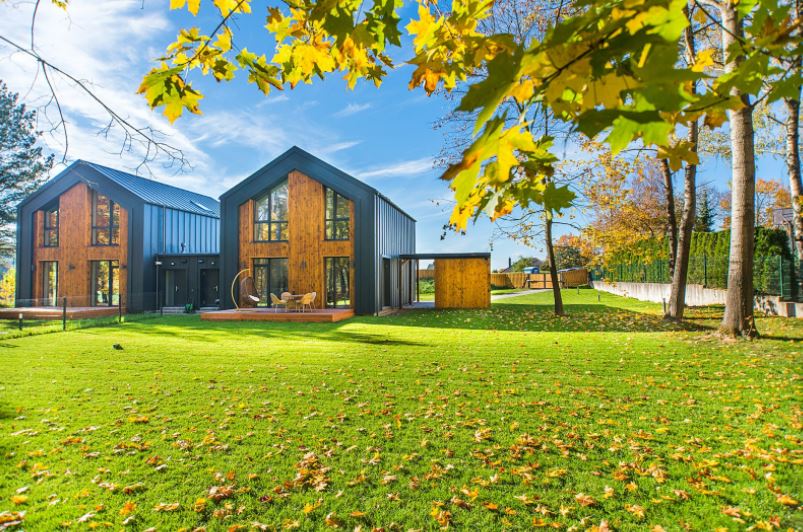 The search for a new home can be an emotionally taxing process, especially in a seller's market. The challenges modern homebuyers face during the search often lead to disappointment and rash decisions. It can be challenging to differentiate between the right home and a panic purchase.
Knowing the signs that you've found the right place will help you act fast without making the wrong choice. Here are the signs that you've found the right home.
It Meets Your Priority Expectations
The first thing to look for when purchasing a home is that it meets your core needs. These needs are the high-priority, can't-live-without features that you've outlined when you started searching for a new home. For example, if you have a family of four and your two-bedroom house was getting cramped, your top priority might be three bedrooms. 
Priorities will vary from buyer to buyer. Buying a Luxury Home, for example, means your baseline expectations might be different from someone who is buying their first home. 
Keep in mind that the priority expectations aren't the same as things that would be "nice to have." There are often compromises and sacrifices you must make when settling on the right home – for example, moving 15 minutes farther away from work to get more yard space. If a home meets your absolute must-haves, you're on the right track.
It Needs Basic Cosmetic Changes
When you find a suitable home, it might not be exactly what you envisioned. However, if most of the changes you want to make are cosmetic or simple upgrades, it could still be the right home for you. 
Again, it's up to you to decide what constitutes an acceptable upgrade or compromise. For example, upgrading the cabinets could be a costly job. However, you might determine that you can live with the existing setup for a while, based on the amazing location or size. Perhaps the living room still has shag carpet, but that's an easy fix.
It's in a Good Area for You
They say location is everything in real estate, and it's true. It's essential to evaluate whether the location fits your lifestyle and needs. Of course, you'll assess things such as the school district, proximity to your work or the major highway that will take you there, etc. However, it's also essential to evaluate some of the subtler features of the surrounding area.
For example, if you're near a body of water, it's vital to ask around and identify if the area is prone to flooding. Take a look at who owns the land around you and if it could potentially be developed in the future. Your seemingly fantastic location could come with a catch.
It Fits Your Budget
Finding a home that fits in your budget with some buffer room is a must. While you might be willing to move 15 minutes farther away from work or live with an outdated kitchen, there's no compromising with your budget.
There are two contributing factors when considering this aspect of the home-buying process. First, you should get pre-qualified before you start looking. Then, you should find a trustworthy realtor who only shows you homes within your budget to avoid disappointment.
If the home doesn't fit your budget, you likely won't secure financing. Alternatively, you could end up owning the home without any financial room when maintenance needs inevitably arise. Buying a home is an emotional purchase, but you'll need to practice logic here.
It Passes Inspection
You should never purchase a home without first securing an inspection. Having an inspection done can highlight any underlying issues that may impact your offer or your willingness to buy. 
Sometimes the results of an inspection indicate that the home is not worth your trouble. This experience can be incredibly disappointing when you have your heart set on a particular house. However, it's crucial to walk away from something that could cause financial distress or resentment later on. 
It Feels Right
When you know, you know. If you walk into a house and it feels like it could be your home, you've likely found the right one. If you can envision yourself there and start mentally redecorating, there's a good chance this is the home for you — as long as it meets everything else on the list.
Use this framework to help you determine whether the house you're looking at is suitable for your needs. By having guidelines in place, you can make better decisions faster during your search.
Ref number: THSI-2183