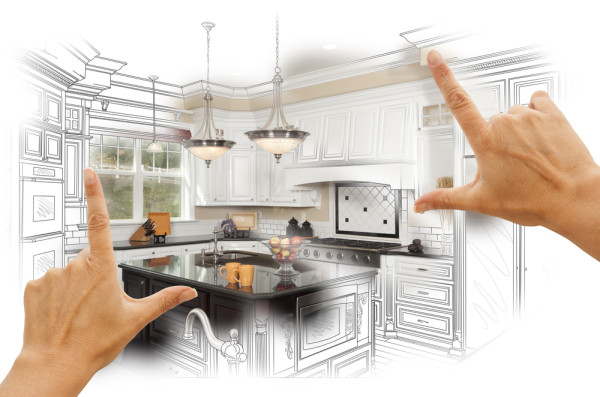 Buying a distressed property is a good way of making money in real estate. Old or foreclosed properties can be purchased at very low prices, and you can then renovate them and add them to your real estate investment portfolio. Below, we will look at what you should consider when buying these properties and how best to add value to them to make them viable investments and desirable to renters.
Choosing a Good Investment
When deciding which buildings or houses to purchase, it is always wise to choose those that will increase in value over time. You should also consider properties that you can add value to.
The neighbourhood is the first factor you should look into. Check to see if the rental prices have been increasing, decreasing or have remained stagnant over the past few years. The area should also be desirable because if you buy property in areas that are not, no one will rent the property and you will lose money.
Next, you should look at the demand for rentals in the area. If there are lots of apartment buildings or family homes in the area, that could point to a demand for rental property. The area should also have easy access to public transportation and social amenities. Good access to public transportation makes your property more desirable, as is proximity to social amenities such as schools, restaurants, and places of worship.
There should also be enough job opportunities in the area, especially if you want to rent the property to people with a steady income.
Lastly, choose an investment whose renovations you can handle. If the cost of doing the renovations, adding or replacing features is too high, then the investment will not be worth it. Try to choose properties that need smaller renovations, like new countertops, but not wholesale renovations like replacing the electric system in a 4-story building.
Renovations That Will Increase Value
Different types of renovations will increase your property's value by different amounts. The renovation costs will depend on what needs to be done, the property's location, labour costs, and much more. Below, we will look at the most meaningful and significant renovations and changes you should consider.
Adding a Bedroom or Extra Rooms
Depending on the size of the property, you could convert a unit with one bedroom or extra rooms into a two-bedroom apartment. This could increase the rent significantly. Ensure you hire a local contractor who understands the local laws so they can help you ensure space is up to code and that you can actually add new rooms or bedrooms to the unit.
Update the Flooring
Repairing or replacing the flooring can make a huge impact on your rental's value in addition to making it more desirable for renters. Replacing the carpeting, wooden floors, dated tiles or even starting from scratch are all things you should consider.
Carpeting and wooden floors are easy and much cheaper to replace, but you need a good foundation before you can add these finishing touches. If the floor is too damaged, you should hire a contractor to rip it out and start afresh. The contractor will want to pour new concrete before adding new flooring and then finishing it all up with some tiles or carpets.
To estimate how much it will cost you to replace the floor, you should use a concrete calculator. All you need to do is plug in the dimensions of the new floor into a concrete mix calculator and multiply the result with the cost for one cubic unit (meters or feet) of concrete. Since you are replacing the whole floor, you also need to use a screed calculator so that you get an estimate for the whole project. Using Mixit's concrete calculator makes it very easy to do all this, so you can use that as a handy reference to help you work out what's needed.
Bathroom and Kitchen
The bathroom and kitchen are among the first areas people look at when deciding if they want to rent a property. A good bathroom and kitchen make the property or unit desirable. Also, properties with good kitchens and bathrooms are rented faster than ones that do not.
Some of the small upgrades you could do include:
Adding new kitchen cabinets
Re-tiling the bathroom
Adding a bathtub
Adding a shower curtain and curtains to all kitchen windows
Replacing kitchen appliances such as the refrigerator and microwave
Repairing and replacing plumbing fixtures
Painting the walls
Make the House Functional
Many people are looking for a functional house. One way to make it so is to remove a wall between the living room and the kitchen. This makes the unit or house look a lot more spacious and has the added advantage of letting you know the state of your existing walls.
Replace or Add Fixtures
Replacing plumbing and lighting fixtures help transform the look of the house. For the lights, try to choose those that make the unit or house look a lot more spacious. You can add overhead or under the counter lights for a modern look.
The cost of adding the lights and replacing the fixtures will vary depending on the quality of the lights and fixtures you choose.
Doors and Windows
Repairing or replacing doors helps prevent draughts and reduces outside noise. Good windows and doors are also good security features, and they are another thing people look at when renting a property.
Add the necessary security features such as deadbolts and ensure the windows can only be opened from the inside. Also, add rails so people can add their own curtains if the unit does not come with them.
Increase Kerb Appeal
The front of the property is the first thing people will see as they approach the building. People also think about what others will think of the house or apartment they live in. It is therefore important to increase your kerb appeal. Plant some flowers, trim the grass and hedges and repair the driveway and walkways if they are dilapidated.
Adding a fresh coat of paint to the exterior will also help increase kerb appeal.
Renovations to Avoid
While there are renovations that will increase your property's value, there are some that will decrease it and replacing them will not be worth it:
Luxury materials – When added in moderation, they are a good investment. But if you add too many of them, you might be tempted to increase the rent to recoup your investment. People are unlikely to live in an expensive unity because of these little additions.
Wholesale renovations – Sometimes, you might find a property that needs to be gutted before it can be usable again. Stay away from such properties.
Less durable materials – Rentals undergo a lot of tear and wear. The materials you use should look attractive but still be durable enough for 3-5 years.
Replacing useful items – Not everything needs to be replaced. There could still be some useful items on the property. For example, it is easier to have stair rails repaired than replacing them altogether.
Buying an old property and renovating it to rent it out is a good way of investing in real estate. Just ensure the property offers a good return on investment and that you do not go down trying to renovate a property that is too far gone.
Ref: THSI-1852
Ref number: THSI-2211