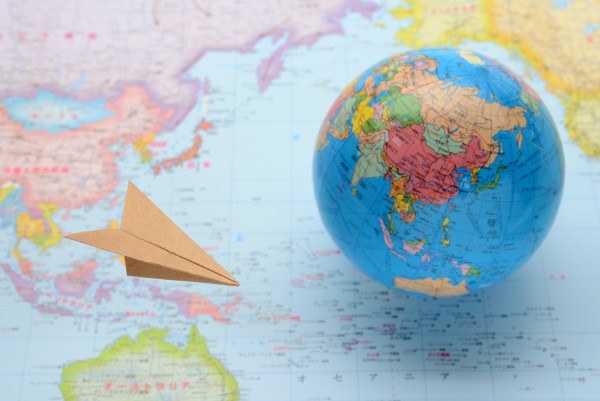 So, you've decided to move abroad. Congratulations! You must be so thrilled. What? You're stressed? Well, stop stressing this instant. There's no need to stress. Moving abroad is as easy as pie if you know the right ingredients:
Give yourself enough time and then give yourself even more time
So, you expect your packing to take about three days. In which case, give yourself five days and then add another two days onto that. You can never have too much time to get things organised. You need enough time to take care of anything that might go wrong as well as time to give yourself a few 'wind-down' moments. Things go wrong when we panic or rush, so we need to avoid panic at all costs. Giving yourself time to breathe will keep you thinking clearly.
Lists of all shapes and sizes
Lists are a Godsend. Don't take them for granted. Make a list of all the things you need to pack and all the things you need to buy and you should organise these lists in order of how important these things are. Passports, money and legal papers should be at the top of the list and the Halloween decorations should be on the bottom. The same goes for your shopping list: first aid kit goes at the top and wasabi peas go at the bottom.
It's also a good idea to set a schedule according to your list. When you try to tackle everything at once you can get overwhelmed pretty quickly, so take things one at a time and give yourself time limits to make sure it gets done. That way you won't find yourself balling up socks when you should be concerned about those missing house keys.
Do your research
Before you even think about packing, make sure you have all of the information you need. Do you know your new address? Do you know where the nearest supermarket is? Where is the nearest hospital? Get all of the information you need for your journey and your first week in your new house.
You should also make sure that you have enough information about the company that's transporting your belongings. For example, if you're moving to Germany you probably shouldn't hire a company that specialises in international removals to Spain. Make sure that the company are qualified and definitely deliver to the location you're moving to.
Keep track of your essentials and valuables
Essentials are essential for a reason. If your car suddenly breaks down in the middle of nowhere you would want all of your necessities to be close at hand, right? Digging through four different bags for a tooth brush or a set of keys is no one's idea of a good first impression. Keep all of your overnight essentials in one bag and all of the valuables that you may need during the move in another. That way, you'll know exactly where to look to find what and you won't have to awkwardly tip out your bag on the floor of the airport.
Get all of your paperwork filed
It's pretty self-explanatory. Any financial or legal paperwork that needs to be mailed or filed should be dealt with before you leave and any paperwork that's important to your move should be kept safe while you're travelling. Make sure you've finalised any insurance, pension, visa or tax forms and keep track of any copies. Everything is unimportant until you need it, so it's better to bring a folder with a few bits of paper than end up in a legal pickle later on.