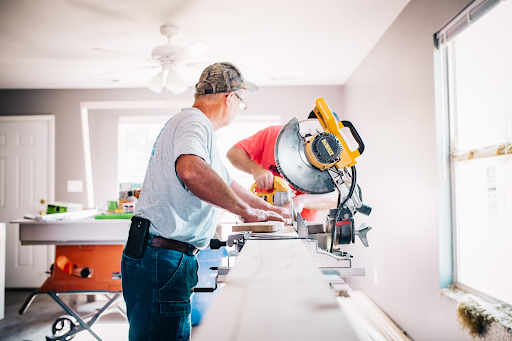 Remodelling projects can be as exciting and rewarding as building a new home from scratch. Regardless of the reason for your renovation, it can allow you to transform any space to cater to your needs. 
That said, remodelling projects are not easy to complete. You may face many challenges along the way. This short article can help you prepare for these hurdles.
The Challenges
Remodelling projects can be more straightforward if you prepare for potential issues you may face. Here are the common challenges that may occur once you begin your work.


Faulty plumbing and Drainage
Plumbing problems can lead to various issues, from seal erosion to leaks that damage infrastructure. Plumbing in your building needs regular checks to help prevent further renovation problems.
Proper drainage is also essential to keep a building's structure reliable and robust. Water leaking at the base of a building can clog drainpipes and gutters. It can lead to a weakened and compromised foundation.
Plumbing and drainage problems can start small and insignificant. But, if left unmended, they can cause severe damage to your home's foundation.


Unsafe Materials
Old and dangerous materials can turn up while you are remodelling your home. 
Laws regarding these components vary between jurisdictions. But generally, you may need the help of licensed remediators and contractors to dispose of these harmful materials. They also need to follow Environmental Protection Agency (EPA) regulations.
Some hazardous materials that can turn up during remodelling projects include lead and asbestos. 
Lead is a severe health hazard that shows up in old home renovations. It can turn up in interior or exterior paint finishes and ageing pipes.
Meanwhile, you can find asbestos in the basement, behind walls, in the attic, or in ceilings. Sometimes, it is wiser to leave it where it is and contain it. But, in more extreme situations, you may need to call in a professional to remove it.


Layers of Poor Renovation Work 
If you are remodelling an old house, chances are others have renovated the building before. 
Poor remodelling jobs over the years can leave a legacy of construction issues. These problems can be costly to repair.
As your renovation begins, you may uncover an archaeological dig full of bad construction work. You may need to deal with poor extension, rough carpentry, and old reparations before doing any new work.
How to Prepare for Challenges When Remodelling
Now that you know the common challenges in renovation projects, you can prepare for them. Here are some tips that can help you address the issues that can come up during remodelling.


Plan Ahead
It can be overwhelming to start a renovation project. To help you know where to begin, you need to plan your goals effectively.
Skipping this step may get you confused when starting the construction work. Without a clear plan, you will be left with a list of goals with no way to achieve them.
So before starting a project, sit down and list all the items you need to complete. Arrange them by order of priority. This way, you will know where to begin.


Do Not Go Over the Budget
Prioritise the items on your list depending on how much you can afford for the time being. This way, you will not go over your budget. 
While doing this, you can seek advice from remodelling contractors. They can give you the ballpark figure of how much you will need for your project.
Additionally, you should also keep extra money in case of emergencies during the construction work.


Stick to the Schedule
One common mistake homeowners make is jumping into a project without working on a timeline. Doing this can be stressful if your renovation is dragging too much. 
Discuss the issue with your contractor. Ask them for a rough estimate of the time frame of the project. It would help if you also asked about potential additions or delays. This way, you can give room for unexpected twists and turns. 


Be Flexible
Flexibility can get you far in a renovation project. Although this can be easier said than done in stressful situations, being calm and flexible can make all the difference.
If you are working with a trustworthy team, you know they can help you with your project no matter what. With strong communication, you and your contractor can handle whatever comes up. 
Do not let renovation stress ruin the remodelling experience for you. Maintain a strong, positive relationship with your remodelling team over everything else, even when the project is frustrating. Doing this can be worth its weight in gold.


Get Professional Help
The sooner you can get professionals on-site, the better. Builders and engineers can better understand your concerns and needs. 
You only need to make sure you are working with the right people. Look for a trustworthy company that values strong communication between field and office staff. A firm that uses field service management software can often provide a customer portal which will provide an added layer of transparency and insight into the work being done on your house.
After finding a contractor to work with, you can begin your project. With professional help, you and your family can move forward into a beautiful and comfortable future.
Ref: THSI-2816|ZD. 24910