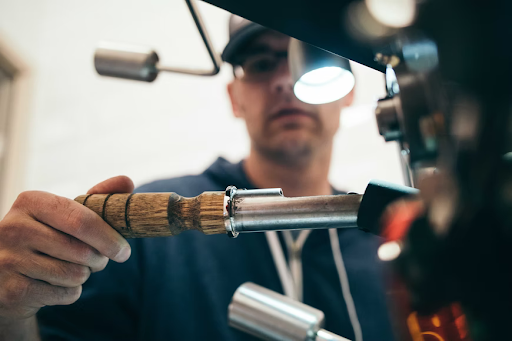 Plumbing is a tricky business. It's not something that you can fix in a pinch when it breaks, and there are many different components to consider when it comes to plumbing fixtures. In this blog post, we'll be going over the basics of emergency plumbing issues so that you know how to deal with them when they arise!
Call a Plumber
As the saying goes, it is always better to be safe than sorry. In case of an emergency plumbing issue, calling an emergency plumber should be your first step. Also, make sure that you hire only those professionals who have experience in providing quality services over a considerably long period. You should not compromise on the quality just because they charge low prices as it might turn out to be very expensive due to repeated repairs later on. Not all (plumbing) emergencies require immediate attention.
Prepare a Plumbing Emergency Kit
To prepare yourself for any possible plumbing emergency, it would be best if you already had your own plumber's kit. This way, you can immediately take care of the problem once they arrive at your place. In preparing such a kit, make sure that all of these items are within easy reach: wrench and adjustable wrench (to remove nuts), tongs (for turning screws on faucets or valves), screwdriver set with a flat head and Phillips-head bits, plunger/plunger cup assembly (with rubber flange insert), snake wire or auger cable style hand tool, flashlight with batteries and extra bulbs.
Keep Plumbing System in Good Working Condition
If you want to prevent plumbing issues, your system must be in good condition. Be sure to research the signs of major problems so you can address them before they get more severe. If there are any visible symptoms or if water doesn't flow freely through fixtures and appliances, call a professional immediately. It's important not to ignore the warning signs because this could lead to major problems.
Do Not Flush Anything That Doesn't Belong in the Toilet
Toilet paper is the only thing that belongs in a toilet. If you have to flush something else down your drain or sink, then it doesn't belong there and certainly not in the toilet! Most of the time these items don't cause any problems for homeowners, but some can get stuck which causes an emergency plumbing issue. Some of the things that you should never flush include sanitary items such as pads and tampons. These products can cause a blockage in your pipes which leads to an emergency plumbing issue. If this happens, then it's important to call a plumber right away so they can fix the problem before it gets worse or causes any problems for your home.
Diapers are another item that you should never flush down the toilet because they can also cause a major blockage in your plumbing system which leads to an emergency plumbing issue. Once again, if this happens then it's important to call a plumber quickly before any damage is done.
Think about insurance
Plumbing issues can be expensive and alter the return on investment for buy to let landlords. They are amongst the most common issues and the most expensive to solve for landlords. Most landlords can protect their investment by subscribing to landlord content insurance, which covers the cost of damages and the cost of repair caused by leaks and other unfortunate plumbing issues in buy to let properties. But if you want to be fully covered, you can opt for the landlord building insurance which can also cover your content in some cases.
Landlord Insurance may protect you and your property when you need it most. You could be putting your investment at risk if you don't take out a cover designed for landlords. We offer landlord content insurance that covers you for up to £15,000 to cover loss or damage to the landlord's contents caused by certain events such as fire, storm, flood and theft. There is a range of optional extras to boost your covers, such as malicious damage caused by the tenants, Building Insurance, Legal Expenses, and Rent Guarantee.
By following the advice laid out in this article, you will be well on your way to resolving emergency plumbing issues without any problems. Remember that it's always best to take preventative measures when possible and recognize when professional help may be required for more serious emergencies like burst pipes or blocked drains.
Ref : THSI-XXXX / ZD22863