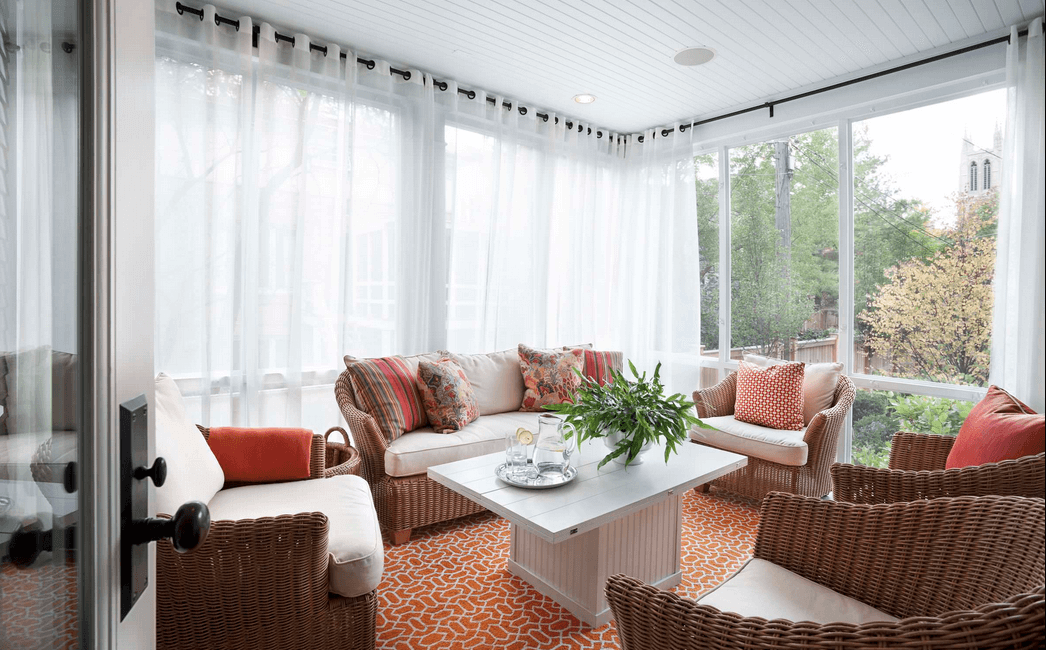 With the New Year gone, more and more homeowners are sticking to their resolutions, going about their daily business, and coming up with creative ways that they can transform their homes. Whether you are looking to create a cosy bedroom hideaway or you simply want to block some incoming sun in the baby's room, there is no better option available than a window treatment. Transforming that much-needed space can be as easy as selecting the right window treatment. And, of course, that won't be easy because there are so many options available. In order to know which is best for your home, you have to know what each option has to offer.
Curtains And Drapes
Curtains and drapes are fun and formal and often considered interior designers' unsung heroes. Both of these options are highly viable when it comes to filtering out harsh light or the gaze of a nosey neighbour. When choosing your curtain, it will be extremely important to consider both the form and function. Are you simply just trying to block out the light? Are you looking to dress up the area? If you are looking to block out light, then you will want to go with something that is dense and thick. If you are trying to spruce up an area then cotton, silk, or velvet might be more viable options.
Panels
Panels are, without a doubt, beautiful, and they are highly suitable for most formal living rooms, dining rooms, and bedrooms. Panels will work exceptionally well when they are paired with more oversized windows, sliding glass doors, or even French doors. And, this is because when they are placed slightly above the top of the window or door, they make the room more spacious. Panels come available in a variety of colours and patterns. Panels usually come with a decorative rod, and you want to make sure that when you choose this hardware, you choose the one that suits the room's mood.
A heavier, bulkier curtain rod will look more formal and dramatic. The lighter rod will look breezier. Remember, whether you are shopping for panels or shutters, you want to ensure that you are going so with a quality vendor like the one mentioned above. They not only offer affordable, but they offer a quality selection of patterns, styles, and materials.
Sheers
Sheers are light, fun, and airy. They also come available in a variety of colours. Sheers are extremely versatile as they can work well alone or when paired with heavier materials. Combining a sheer with a heavier curtain or drape is an excellent way to create a private, fun environment that will block out the harsh rays of the sun and the prying eyes of those neighbours. Combing two materials like this is an excellent option for many homeowners because it offers flexibility. You can pull the heavier material back and leave the sheer in place to either let in a bit of light or air, while at the same time, you can close the heavier material to achieve that privacy you so desperately seek.