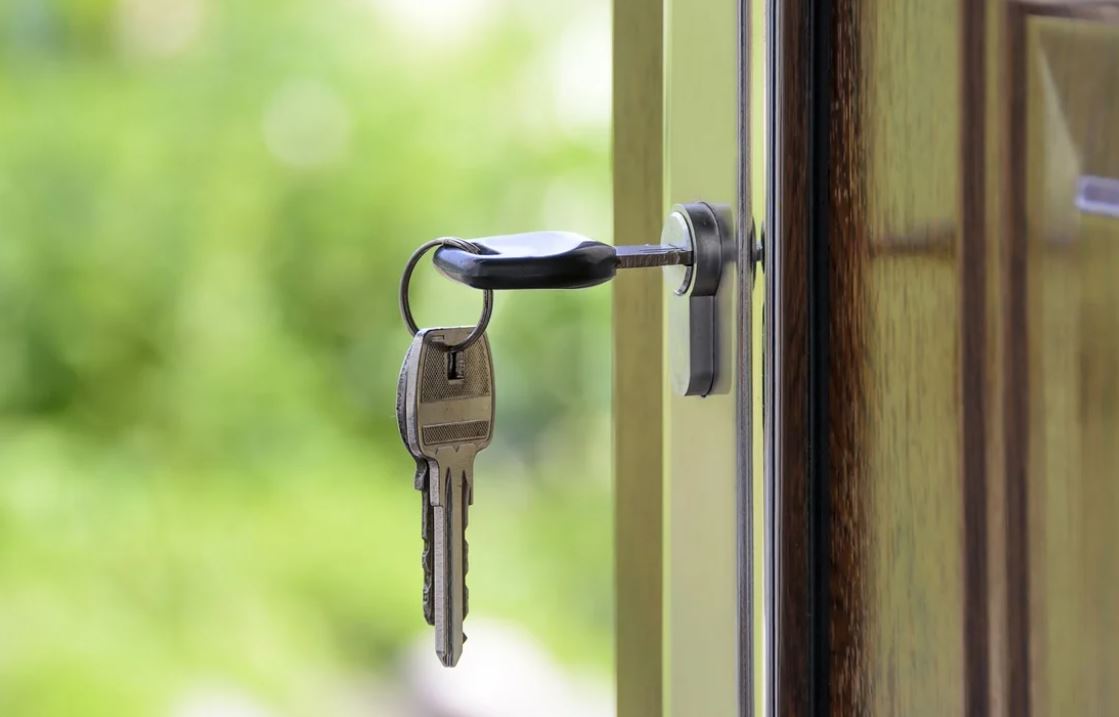 Preparing your home to get it ready to sell is easier than it looks. It's a bit of an ordeal, and by the time you're actually moving out, then you have to move into a new place and start over.
It's certainly one of the most stressful things in life, along with marriage, divorce, and the loss of a dear relative. Therefore, we're providing this detailed article to help better prepare you for what's required.
By breaking it down into manageable steps, it will become more obvious that it's perfectly doable, and plenty of people manage to complete it without major difficulties.
Get Your Home Valued
Before you can decide to sell your home, it's necessary to get it viewed and valued.
A realtor will walk through your home and assess what it is worth in the current market. The estimate for the selling price or price range if the property were to be listed today is useful information. When asked, they may also be forthcoming about necessary changes to make before listing it.
Of course, if you're displeased about the property value they suggest (factor in costs of buying and selling along with other related expenses), then you'll be more encouraged to fix any highlighted issues.
Attend to Minor Repairs
If you've been busy with life, then you may have overlooked one or several smaller repairs to the property – either on the interior or the exterior – that haven't been resolved. While you may try to ignore them or paper over them in your mind, the realtor is less forgiving. And, so will the people who view your property listing later.
Therefore, it's a great time to make any minor repairs yourself over spare weekends to remove these issues. Even if they're considered minor, they can each be used as a sly negotiating point from one realtor to another to work your selling price down. To avoid that, get them done and dusted early on before the listing goes up. That way, they also won't appear anywhere in the listing photos or video walkthrough either.
Is the Décor and Design Too Old?
With the existing décor, there is not much you can do to resolve things if the entire house or apartment has a dated appearance.
However, if that's not the case and it's just one or two rooms, then adding a fresh coat of paint to brighten up the rooms and remove any blemishes from overactive children flicking paint on them (or anything else!) is worthwhile.
Does the Kitchen Need a Makeover?
If the kitchen is an oldie but a good one that's stood the test of time, you may not wish to part with it.
However, it won't win any awards from prospective buyers. While they will want to discount the price by their generously overestimating the cost of a replacement kitchen, it is bound to deter many likely buyers too. They will cite the dated kitchen as a reason that the property is "a pass" in their book.
Old Kitchens Will Deter Likely Buyers
While it may not be a major problem to change the kitchen later if the price was discounted to cover the expense, many buyers today are looking for places they can move right into and feel at home.
When a kitchen is sufficiently dilapidated or out of step with current tastes, then that's not going to work. Then your listing will get a hard pass.
If the Realtor Says It's Bad, Address It
If the realtor indicates that the kitchen is this bad, then it's time to seriously look into kitchen renovations as the answer. While it will delay the listing of the property, a new kitchen will attract likely buyers rather than turn them away. As such, it prevents the listing from staying on the market and going stale because of a problem that was known at the start and not addressed.
For new kitchen designs, talk with Kitchen Capital. They have a smart team of kitchen designers in Perth that can produce a modern, stylish renovation to create a wonderful kitchen replacement. They can also work with different budgets, depending on how much is going to be invested.
Remove Some Personal Items from the Home
While you'll still be living in the home when it's eventually listed, people need to imagine themselves living there. Most people don't have much of an imagination to be fair, and so they struggle to do it. This is why realtors stage empty homes with rented furnishings to get around this failing.
Similarly, when the home is cluttered with personal items, it looks very much like your home and not possibly their home! As a result, people attending viewings or seeing the home online through a video listing and attached photos find it hard to see themselves living there after you.
Do your best to remove the personal items from the living space. Put them into the garage boxed up or if there isn't space, then store them with a friend, relative, or in a renter storage unit. This way, they're out of sight.
Also, declutter where you can. It will serve to increase the available floor space. This will make the home look bigger than it is.
Consider Renting to Complete a Sale When Not Finding Your Dream Home
If you're planning to move to a dream home from one that's currently too small for you or your family, then you may get stuck if you cannot find it in time.
While it's tempting to delay a sale until you can find the right house, the reality is that a listing can go cold if it's there for too long. People will get shown the listing months later or they have seen it when it was up previously and then withdrawn. They then dismiss it because "I've seen this one already".
Therefore, it's best to push ahead with a listing and complete the sale rather than intentionally delay, defer, or cancel the listing altogether. It can have a lasting negative effect if doing so. It's better to complete the sale, get this off your To-Do list, and then rent somewhere while you continue to view other homes.
It also means that you won't rush into purchasing a house that doesn't tick all the right boxes, but you're pressured for time. That usually leads to disappointment and later regret.
Hire a Quality Moving Company
When choosing to hire a removals/moving company, it's a good idea to pick one that's been operating for many years. They also should have a good reputation. Accordingly, they should be happy to refer you to previous customers to talk directly with them about the service provided.
Look at Google reviews and other sources of independent customer reviews to verify that nothing was broken during the moving service and that they kept the appointment date and time. There are plenty of horror stories when people have tried to use a cheap removals company that's only been in operation for a short time. Avoid this by choosing one that's been operating successfully for years in your area.
By adequately preparing to move home, it makes it far easier than failing to plan at all. This then avoids many of the potential pitfalls that hold other people back.
Ref number: THSI-1926