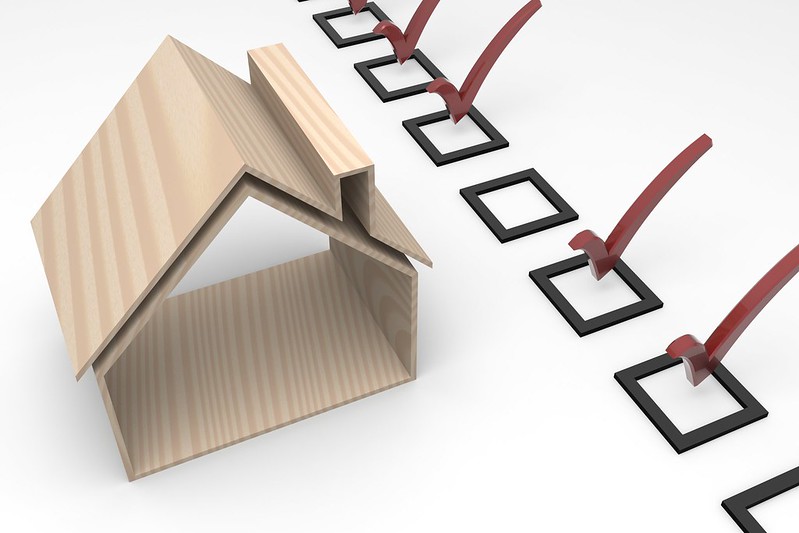 In preparation for a home sale, homeowners need to make sure their house is in good shape. There are many things that a potential buyer will be inspecting, and you want to make sure they find everything going smoothly. You don't want anything stopping your sale from going through. The first thing you should do is make sure any repairs needed on your property have been completed before inviting an inspector in. Here are some of the ways you can prepare your home for an inspection:
Start With the Basics
You don't expect to get a good report from the home inspector if your home doesn't meet the basic standards of a modern home. Start with cleaning everything on sight. Do a deep clean or even wipe everything down. You don't want to miss any dirty spots in the carpet, doorknobs, and other hard-to-reach places. If you have pets, ensure their fur is swept away from areas that might show up on an inspection report, especially if they're dark carpets. 
Check the Fixtures and Appliances
If you're going to replace any fixtures like your HVAC or appliances in your home, do it before the inspection. Home inspectors are looking for proper installation and good condition, so working on these fixtures and appliances in advance can go a long way.
Check the Condition of Your Roof
It's also important to check your roof for damages, leaks, or missing tiles. If there are any problems, you need to care for them before the inspection day. Otherwise, it could lead to a lower selling price and more hassle during the home sale process.
Do Some Painting Work
You can also do some painting work before the inspection day. If there are any problems with your walls or you want to paint them to get rid of that old colour, it's best to take care of this task at least one week ahead so the smell won't be there during the home inspector visit.
Remove Any Obstructions
You need to remove all obstructions that could be in the way of your home inspector or their work. If there are any children's toys, rugs, tables, and other things you don't need anymore, take them out for this day. 
You can also take out everything in your closets and cabinets so the inspector won't have any issues checking them or getting into them when necessary. Your home inspection agent will want to examine every wardrobe to ensure everything is in perfect condition.
Drainage and Faucets Should Be Functional
Ensure all of your drains and faucets work properly. If you have any problems with them, ensure you get them fixed, or make a note that they need to be fixed ASAP after your home inspection is over. 
Windows and Doors Should Be in Good Condition
Your windows and doors play a significant role in the security of your home. You should invest in high-quality glass as this will not only protect your windows and doors but also help your home's insulation and keep the energy bills down. Be sure to fix any cracks before the inspector arrives.
Take Care of Pests
Pests can be stubborn to deal with, so it's essential to start taking care of them early before the inspector arrives. If there are any nests or colonies, you'll want to get rid of them as soon as possible. This includes wasps, bees, and spiders, among others.
Document Records
Seeing as there is a great deal of repair work before an inspection, you must document these records for future reference. If the inspector's report doesn't match your notes, you can use these records to argue your case with the potential buyers who show interest in your home.
Preparing your home for a home inspector is critical to ensure that the inspection goes as smoothly as possible. Keeping these tips in check will go a long way in ensuring you sell your home much faster and seamlessly. 
 ref : THSI-2609 / ZD. 23543