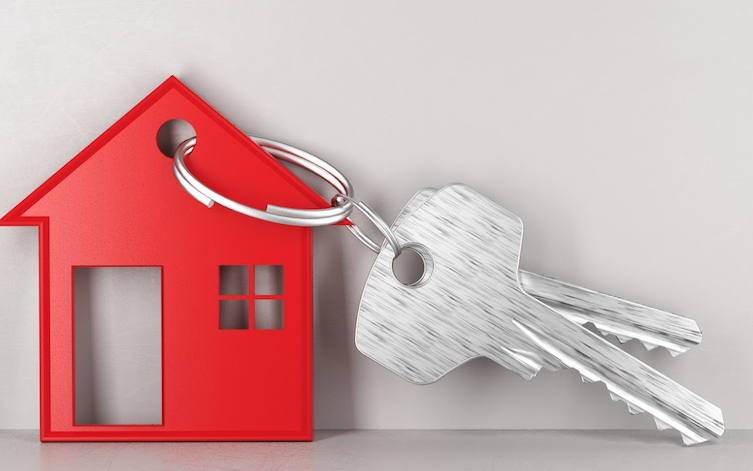 Selling your home may be a bittersweet process. Your home may have housed numerous memories that you created with friends and family, which may make letting go difficult. Selling your house may also mean new beginnings or a transition that is important to you. Whatever the case may be, you need to prepare your house for a successful sale. Below, take a look at the different ways that you can achieve this.
If you had been putting off carrying out repairs, you'll need to do so before you consider putting your house on the market. Not only do you need to repair the obvious parts of the house, but you also need to do a sweeping analysis of the structure to see if there may be any parts and places that need repairing that you may have not noticed.
You should check the roof if there are any openings or cracks that will result in a leak, for example. You should check the gutters and test if the water is flowing properly through these. The drainage leading water away from the house should be flawless, as well as the general plumbing system of the bathroom and kitchen.
You will need to test the electrical plugs to make sure that each one is functioning properly. Any open wires should be concealed for the safety of those who will move into the house. If there are any hanging objects, such as cabinet and drawer doors, these should be fixed. Cracks on the floor and ceiling should also be sealed or replaced.
You may decide to sell your house to real estate investors who pay cash for your house, such as Waco Homebuyers. You want to make sure that your house is of quality and value for such offered purchases, which eliminates the hassle that comes with selling your house on your own.
The best way to make sure that you don't overlook any of the areas that may require repair is to download a repairs checklist, which you can access freely on various devices
Thorough cleaning is required before putting your house up for sale. You need to set aside days that you dedicate to cleaning the house as you may not be able to finish in a single day, regardless of the size of your house. You can download a to-do list that's made specifically for cleaning so that you pace yourself and reduce the risk of overlooking any spaces to clean.
Keep in mind that the first thing that a buyer or agent notices when arriving at your house is the exterior. Cleaning the exterior requires a level of effort and time as you'll have to remove dust, debris, and mould that may have accumulated over time. This process is important to increase the value of your house.
You can hire a power washing services company to help you clean the exterior. The power washing gadgets exert enough pressure to remove the most difficult dirt that may have accumulated. If you have a driveway that is covered in dust and sand, for example, the pressure washing machine will bring back its original shine.
You will also be confident, knowing that the pressure washing machine would have reached the most difficult parts, such as the top end of your gutters. This means that your house will be cleaned in-depth and not merely on the surface, which is then later picked up by the new homeowners. The power washing machine will also save you the time it would have taken you to complete a thorough exterior cleaning session.  
If you have yard space, you need to make sure that it is landscaped and well-maintained. The grass needs to be cut and flowers are a welcomed sight as potential buyers walk through the yard. The yard needs to be litter-free, and any scrap or items that may have been dumped need clearing. If you have a pool in your yard, make sure that it is clear from leaves and algae.
Your house grows your personality as you live in it. Your interests and personal tastes materialize around the house, which may not be aligned with buyers' interests. Your paintings and portraits on the walls, for example, maybe offensive to some or distracting. Such seemingly small factors may deter a buyer from your house. What comes with the house has almost the same weight as the house itself. Make sure to remove any signatures of yourself from the walls and counters. Less may be more in such scenarios.
Your house should have an inviting scent about it when potential buyers walk through the door. You may have thoroughly cleaned the house and organized it immaculately well. However, if potential buyers are welcomed by an unpleasant odour, they may forego the house tour completely.
Once your house has had repairs done and is clean, it will be time for you to market your house. There are different ways that you can market your house, which include:
One of the best ways to get the word out about your home is to advertise in the newspaper. There are several different home buyers you can advertise to in your local paper. You can target those who are looking for investments or single-family homes. You may also want to consider placing advertisements in the telephone book that's targeted to home buyers. This way, you can get the word out about your property and list your home as for sale by owner and allow interested home buyers to contact you directly.
Another method of selling your house is to advertise on the Internet. There is a variety of websites available that allow you to post photos of your home and let potential buyers contact you. When you list your home for sale on the Internet, you need to ensure that you use a professional service that will provide a high-quality description and photographs of your property.
You must have professionally taken photos of your property, as well as retain the copyright to these images. If someone does contact you about purchasing your home, they don't have the legal right to use these images without your permission.
Professional real estate agents have extensive knowledge of copyright laws and can prevent unscrupulous sellers from using these images. If you are a home buyer, you should be aware of what is being sold as well. Check the title to make sure that you are not being ripped off by someone else who obtained the property illegally.
It is a marketing strategy that uses existing relationships and networks to promote a product or service. You can choose to market your house using word of mouth through traditional face-to-face interactions, by telephone or mail, by published literature, or by music. Also, marketers are discovering that word-of-mouth communications can also be developed using non-traditional tools, such as email lists, instant messaging, and blogging.
Liaise With Potential Buyers
Once you start receiving calls regarding your house, you must then contact potential home buyers to arrange showings. Homebuyers typically need to be contacted via a realtor, and you should be prepared to answer any questions that they may have about the property and the home itself.
A person could potentially pay twice as much for a home as what you're currently paying for. As long as you prepare and plan properly, you will have no problem meeting the demands of home buyers. The main thing to keep in mind when you sell your home is that you should never take your potential buyer for granted. When you do, you will find that it is nearly impossible to sell a home for less than you paid.
If you are still residing in the home that has already been sold, you need to pack up. Ideally, the packing process should have started ages before the deal was sealed. The last stage of packing involves the items that you're still using while in the house. You can get boxes to put your items away and label each one accordingly. You can also hire a company to help you with the packing if you feel overwhelmed or are out of time. Make sure to do a sweep of the house before your exit to make sure that space is freed up for the new owners. 
Conclusion
Preparing your house for sale requires you to do any repairs that are needed and a thorough cleaning process. Make sure you don't overlook to wash the exterior of your house. A well-maintained yard is welcoming to buyers, as well as lit and scented house. If you are selling your house to real estate investors, these factors can determine the value of your house.
You can put up your house on the market through the press, online platforms, as well as word of mouth. Communication with potential buyers is important as this contributes to whether one will go through with the purchase or not.
Ref number: THSI-2135