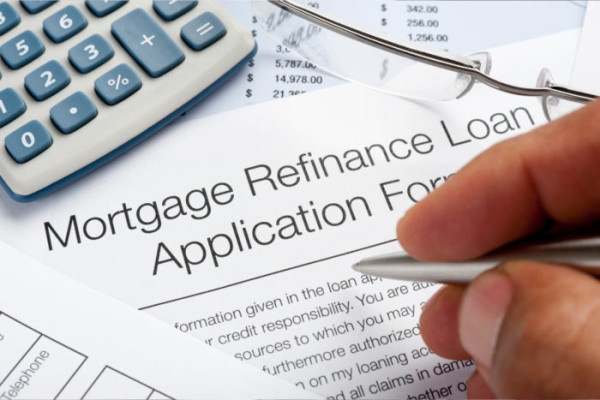 Whether you own real estate as your primary residence or as an investment property, chances are the property's value has increased over time. At the same time, you are diligently paying down the amount you owe to the bank, creating a gap between the size of your mortgage and the market value of your property. Although the US federal government is currently raising the interest rate mortgage companies to use to calculate their borrowing rate, the percentage is still relatively low. If you currently have a variable interest rate, one that is higher than the current one, or want to tap into the equity in your home, you might want to consider refinancing.
How to Refinance
The first step in refinancing your property is to contact lenders to see if you qualify. The parameters used to convince the bank you were worthy of the original loan are roughly the same ones used to refinance. You may be in the same situation you were then, but a bank will still have to approve your qualifications. They will look at your credit record, employment status, tax returns, and bank statements to determine if they are willing to give you a loan.
If your employment is through a standard business or a global employment company, the bank will request your W-2s, but if you do remote work as a freelancer or a business owner, the bank will require other means to prove your income. They may have to reach out to clients or team members for verification, which should be easy if you use Slack or Skype to communicate with your business team.
Using your debt to income ratio, home valuation estimate, and credit score, the bank will determine how much you can borrow and what interest rate they can offer you on the loan. Be sure to shop around to compare lenders and get the best deal.
Next Steps
Once you choose a lender, they will probably want to do an appraisal on your home to make sure the home has enough equity to borrow against. If you plan to do something other than home improvements with your cashout, consult an accountant to see if there will be any tax implications associated with the move. Stay in touch with your lender, and don't take out any other loans or open lines of credit during the process. Doing so could disqualify you for the refinance. If you need to make big purchases, wait until after you close the loan.
You will need to supply a great deal of paperwork during the process, like bank statements, proof of insurance, and the previously mentioned income documents. The sooner you give the information to the lender, the quicker the process will be. Be sure to alert them to any changes to your income or debts throughout the refinance, so everything goes smoothly.
Refinancing typically takes anywhere from 30 to 45 days and sometimes longer, so be patient and stay informed throughout.
Closing on the Loan
The closing process is much like what you went through on the original loan. You will meet with a representative of the bank, probably an attorney or a notary, and you may need to bring a witness. There, you'll sign the documents necessary to close the loan. Be sure to read everything you sign, so you know what you're agreeing to. Most of the papers will likely be standard forms necessary for loan closures.
After the process is complete, the mortgage lender will send you the cashout amount, and your new loan payments will start. If you changed banks, be sure to ask about receiving any escrow money still sitting in the account to ensure you receive that money.
Once all that is complete and you receive your payout, the transaction is done, and you've successfully refinanced your mortgage.
ref : THSI-2862 |ZD.25275