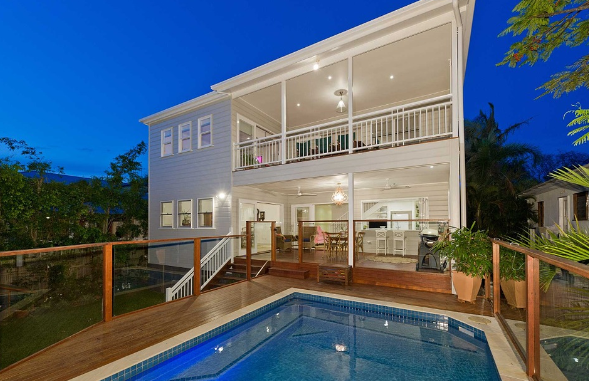 Home remodeling is not something we do every day. We do it once every few years, thoroughly and with the maximum attention to detail. But what happens when you know you would not be there for a long time, and you still need to do a few things around the house? Would you still do it carefully or try to spend as little as possible, without stressing about the quality? 
Before you start thinking about how you can save some money for your future home by cutting down the cost of remodeling, why not change the approach? What if, the more you spend on a renovation, the more you can earn once you sell that home? Because bigger investments will increase the value of the property, once it is out on the market. Putting things in a different perspective should give you a clearer picture of what your options are, and what is the best possible road. So, if you are ready to take that step, here are some things you can do to increase the market value of your home.
Revamp Major Selling Points of Every Home
Every home is different, but there are certain rooms that are like the ID card of every home. Based on them, we make our final opinion and judgments. Those rooms are the kitchen and the bathroom. If they are sparkling clean, well-maintained, and up-to-date, it tells a lot about the place. So if your kitchen or bathroom is not really representative, you have to start from there. Every real estate agent will advise you to do that, but you do not necessarily have to go bankrupt in order to do it.
Not every kitchen and bathroom need to be fully remodeled. Both renovations have a huge return on investment, so you cannot go wrong. Think as an average buyer. When you go house hunting, and you see a kitchen that is a bit outdated, you immediately think about how you need to change the cabinets, purchase new appliances, etc. Those are all the costs that keep piling up and require some extra time. On the other hand, you might pay a bit more for a home with the up-to-date kitchen, but at least you can start using it from day one.
Focus on Areas That Stand Out
What is the first thing you spot in every kitchen? Countertops. Such a large surface cannot go unnoticed, and people really pay attention to it. However, no matter how you remodel it, you can never guess if the potential new owners will love it or hate it. There are so many options and preferences, from granite, quartz, to marble. So do not spend a lot of time thinking about it. Just choose something that goes well with the rest of the space, and if the new owners do not like it, they will change it, or they will eventually get used to it.
Refresh Instead of Replacing
Another highly visible element in both the kitchen and bathroom are cabinets. You just cannot miss them because they are on the eye level, so they are also essential. If your cabinets are really looking outdated and in bad condition, there is not much you can do but to replace them. However, if they are still in good shape, a new coat of paint might bring them back to life. Perhaps a different color will complement the space even more, so painting or refacing your cabinets is a thing you need to consider.
Looks Sell
You cannot neglect the power of aesthetics, that is the one thing everyone takes into consideration. And sometimes making those small cosmetic improvements does not have to be expensive, but it can look so. That means that you have to pay attention to details, add things that can improve the overall look and give the space a character. Nowadays, there are so many beautiful metal art ideas, and most of them can be done as DIY projects. Think about some old metal items you have, and how you can find them a new purpose. Metal became such a popular element in home decoration that you just have to have it.
Remodeling Tips and Tricks
One way or another, remodeling is going to cost you a lot of money. You cannot really save some money on things that are investments like new appliances, countertops, or sinks, but there are other things that can cost you less. 
Do not rely on your taste. Pay attention to what is in trend.

Spending a lot on a garage or attic does not pay off.

A new coat of paint does wonders.

Do not invest in additions.

If you do not know how to do it, better pay someone to do it properly. Not everything can be a successful DIY project.
The Bottom Line
We focused on areas that represent the major selling point of every home, so our recommendation is to start from there and make those spaces impeccable. So keep in mind that although you are planning to sell it, you are also going to be a buyer at a certain point. Try to offer something that comes with a value, something that you would also buy without having a second thought.