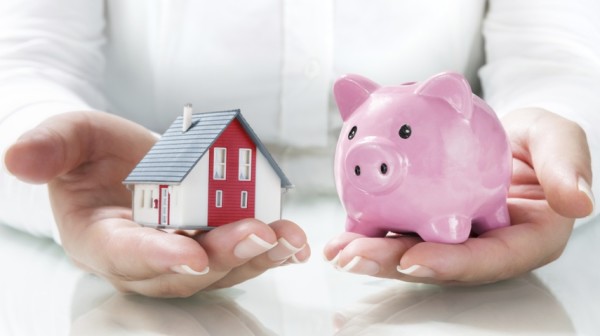 Any time is a good time to save money but, with New Year now under way, now is as good a time as any to look to save some money on your mortgage in 2018.
In October of 2017, Mortgage approvals in the UK hit their lowest of the past 13 months. Pantheon Macroeconomics chief UK economist, Samuel Tombs, has said the bank of England's November 2017 decision to raise interest rates for the first time in more than a decade will only cause to further this downward course. A whopping jump from 0.25% to 0.5%. You can be sure this hasn't gone unnoticed by the banks and money lenders.
Strike in the Dip.
As the well known trader's saying goes: "Buy low, sell high." You can be sure the banks and money lenders will have noticed this lull in the market and will be offering ever more enticing mortgage rates to attempt to draw customers in their direction. The mortgage world has so many players in it nowadays, that finding the right lender can be something of a minefield. Fortunately services such as Propillo are on hand to offer free honest mortgage advice you can trust. They don't sell mortgages themselves, they are simply a great source of information and can put you in touch with the right people that do! In addition to offering help over the phone, their website contains a wealth of information in the form of relevant, up to date articles on various topics and a multitude of mortgage calculators at your disposal. So you can work out how much you'll have to pay back on your fixed rate mortgage.
How can a
fixed rate

mortgage save you money?

The benefit of a fixed rate mortgage is that the interest rate and monthly payment amount will stay the same for a set period of time, thus allowing you to much better budget for the expense. This differs from a variable rate mortgage, for which the interest amount will go up or down dependent on the bank of England base rate or the lenders Standard Variable Rate (SVR).

The pro of this fixed rate deal is that if the SVR interest rate increases, you're still safely paying your agreed monthly sum. Of course the flip side of this, is that if the interest rate for the SVR were to fall, you'd still be left paying your higher fixed rate! But, let's be honest, being safe and secure is better than taking a gamble on your mortgage here!
Pay more now, save more later!
The more your are able to pay off in the early days of your mortgage, the more you will save in the long run! Your mortgage will likely have an introductory, low rate of interest. Most likely what enticed you in right? Take advantage of this! Budget a little extra to pay off the mortgage more quickly! Paying off just £100 extra a month can save you literally thousands of pounds over what you would pay over the full term of the mortgage! And think how rich you'll feel as a home-owner with no rent to pay!
If you haven't got a mortgage already, you can check out our handy guide on how to improve your chances of getting approved!