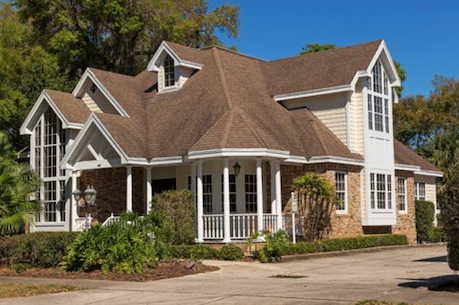 Selling your home can be a challenge for a number of reasons. If you've lived in your home for years, you've likely made countless unforgettable memories within those walls. Maybe it's where you and your partner got engaged, or perhaps it's where your children took their first steps or spoke their first words. These are the moments that you'll cherish forever, so it can be hard to walk away from where they took place.
Moving can also be tough logistically. You need to pack up your belongings and transport them to your new home. Not only is this process extremely time-consuming, but it requires a massive amount of resources, energy, and coordination, along with being quite stressful in many circumstances.
The volatile and transformative nature of the real estate market can also have an impact here. The U.S. housing market is particularly "wild" in 2021 due to the rapid changes brought on by the coronavirus (COVID-19) pandemic. As reported by The Atlantic, house prices and the percentage of homes selling above the asking price are at record highs. On the other hand, inventory and the number of days homes are spending on the market are at record lows.
In such a fast-paced market, you need all the knowledge you can get on your side to sell your home in a timely way. That's why we have compiled this "How to Sell My House Now" 2021 guide to help you out. Let's take a look at our top tips.
Research Your Local Real Estate Market
The housing market can vary significantly depending on the region. Make sure you do your research on the state of the housing market in your local area. Assess the average sale price of homes in your region, the median number of days homes spent on the market, as well as inventory figures. You should also examine how these figures have changed in recent years, and whether they have increased or decreased year-over-year.
If you're not sure where to start in your research, have a look at these easy-to-follow steps outlined by Forbes.
Advertise Your Home Online
When it comes to selling your home fast in 2021, technology is your ally. Once you're ready to list your home, you can advertise it on a few different listing websites. These sites allow you to access potential buyers on a much larger scale.
In many cases, this won't cost you a thing. Several platforms will allow you to post online advertisements for your property for no fee. When you sell for free, you opt to keep more money in your pocket while still reaching a significant amount of potential buyers.
 
Complete the Necessary Repairs
Neglecting repairs will end up costing you more money in the long run than simply fixing them. Broken or faulty features in a home can significantly reduce the sale price. Additionally, unrepaired items can prolong the sale period of your home. Not only could you lose out on more money, but you could prevent yourself from moving onto the next chapter of your life.
To avoid these outcomes, complete repairs to any items in the home that need them. By properly maintaining the property, you're communicating to potential buyers that the home has been well cared for and that it is move-in ready. This will help them picture themselves in the space with ease and incentivize them to purchase.
Price It Appropriately
When it comes to selling your home fast, pricing is a key component. The last thing you want to do is overprice your home and scare off potential buyers. Doing so could leave your home sitting on the market for much longer than you originally anticipated or wanted.
Use the research you conducted in the first step to properly price your home. Use the sale prices of other properties in your area to determine how you will price your own house.
While selling your home fast may feel like an overwhelming task, it's a process that can be made easy by following the right steps. With the help of this guide, you'll ensure that you sell your home as quickly as possible in 2021.
Ref number: THSI-2428