When you have a house to sell and you're in a rush to get it off the market, you're setting yourself up for a stressful experience. You don't want to be stuck paying for a place that isn't being used, especially if you found the perfect new house and signed onto a mortgage.
To free yourself of the old property sooner, you're going to need to rely on a few tactics that guarantee a faster sell. Get yourself the most profitable deal on the fastest timeline with these easy tips!
Skip the Realtor
Not every successful sale involves a realtor. Did you know that selling your home without a realtor can mean no hefty commissions or fees? This means you get 100% of the offer, which can even be all cash.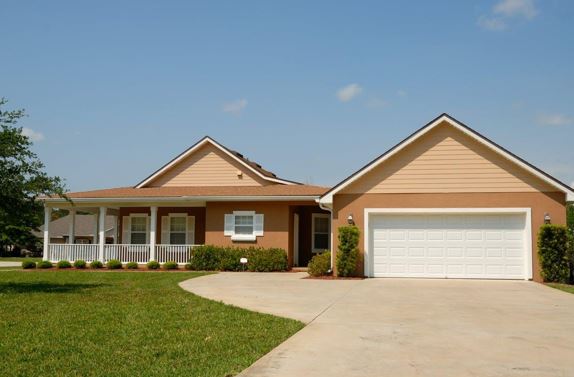 If you're hoping to sell to a buyer that will pay all closing costs and pay all cash, try the realtor-free method of selling your house. If you're thinking 'I want to sell my house fast Kansas City', this area and other smaller cities around the country offer realtor-free sale options. You could get the perfect cash offer in a realtor-free sale, rather than deal with an agency.
Upgrade Your Kitchen and Bathroom
There are a few key zones within the home that really need renovations if you're trying to sell fast. While the living room and bedrooms should get a paint job, there aren't any essential appliances in these rooms. Many families that are searching the market for a home are more likely to buy when the kitchen and bathrooms have been fully upgraded with new countertops, cabinets, appliances, and other features.
A few examples of high-yield upgrades include:
Granite countertops
New cabinets
New door, drawer, and cabinet handles
Upgraded flooring (tile for easy cleaning)
Kitchen island
Integrated appliances
Grout cleaning
New toilet or sink
New shower faucet
Upgraded light fixtures
If you want to help your house find a buyer sooner, be sure to focus on the kitchen and bathroom and invest in some of these upgrades. While it may cost you more money in the short term, it will end up increasing the overall value of your home.
Consider Your Audience, The Market, and Your Ideal Buyer
If you are dealing with a realtor, they will likely perform many of the selling duties. There may be a way though for you to help them do their job even better. Look at the local housing market as well as the types of buyers who would be interested in your house. With this information, you can invest in key upgrades in addition to the simple kitchen/bathroom usual.
You can also use this data to inform how you stage the property. Collaborate with your realtor to pick out the best furniture for each room. The staging and strategic upgrades can help you specify the type of buyer you are looking for and hone your look to their tastes. When you find that buyer, your house will be extra enticing.
Whoever your ideal buyer is, things like ensuring your house smells great, putting fresh flowers around the house, and giving everything a polish will give a good impression to everyone.
Timing Is Everything
Certain times of year are better to list a home than others – apparently, Spring or early Summer are best seasons in which to sell your home! Your curb appeal increases due to flowers and trees in full bloom, and lots of natural light will illuminate your home during viewings. So, be strategic with the time that you choose to list your property. Perhaps waiting until after Winter is best.
When a property is listed on the market too long, a realtor will suggest dropping the price. While this is fair, if you list the property in a lull point of the local housing market, you will likely be cutting your listing down unnecessarily. Be sure to monitor the market as well as look at how other similar homes are sold so that you can choose the right time of year to list your home.
The Bottom Line
These fast tips can help you bring in that final offer quickly. You'll cut down time spent staring at your listing and wondering when your property will finally be bought. It means you can move on to your next property sooner and pay less on the property that you currently own.
Don't forget these tips when your house is finally on the market!