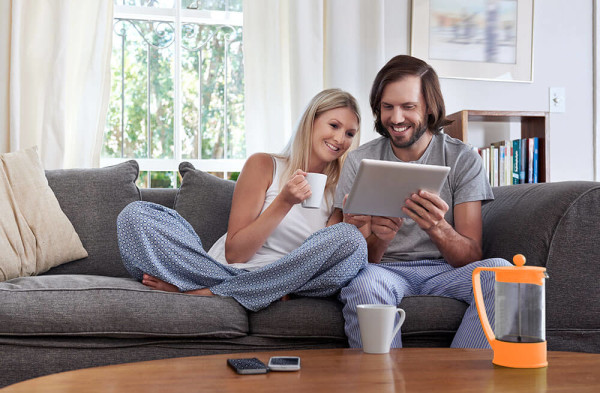 I am amazed that some homeowners are convinced that an estate agent is part of the legal process when it comes to selling a home in England and Wales. The fact is that estate agents are a marketing tool that can be very effective but they do come at a price. Traditional estate agents expect to be paid related to the price of the property and not according to the amount of work they put into their marketing. This means vendors can be met with huge agency fees on top of all the other costs associated with moving. More and more people now reflect on how to sell a property without an estate agent.
Do you really need an Estate agent?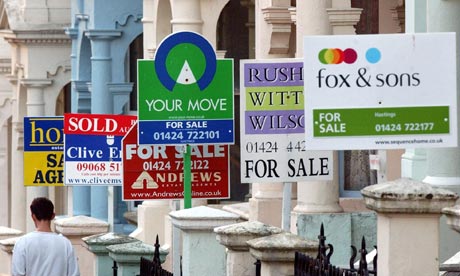 Is an estate agent really necessary? Its a fact many estate agents provide a professional service and are excellent at what they do, but is there a real alternative, one that can save money and get your home sold?
Private house sale for sale by owner
I have been helping homeowners since 2000 to sell their homes online missing out the traditional High Street agent. A DIY home sale or private sale is not for everyone but it's an excellent opportunity to take control of the sale of your home. Most of our vendors have used an agent before and once they have sold by themselves rarely ask an agent to do it for them again.
Buying a home for sale by owner
Buyers actually like dealing with the homeowner as they can gain all the information they want and need to know. Intimate knowledge of a home tends to come from the owner, a growing army of savvy buyers will always search websites like The House Shop to find homes for sale by owner. They know that by simply searching the big portals they are missing out on a growing segment of the UK housing market.
How things have changed when selling a home in the UK

'Back in the day' property portals were very friendly towards those that wanted to go it alone and advertising with them was quiet easy. In fact The House Shop was the first UK for sale by owner website to advertise with Rightmove.co.uk.  Unfortunately since then times have changed and the portals have seemingly clubbed together to remove any advertising by owner. Today all major portals are dedicated to agency listings. So does this mean the For Sale By Owner rout is dead and buried?
"I am helping vendors each day make a sale".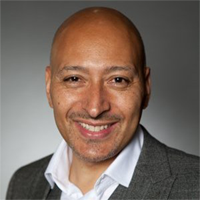 My background and true expertise is in online marketing and I have helped numerous online businesses reach success.My expertise grew from running several property websites including Homesgofast.com , Europeanproperty.com and Thehouseshop.com. By applying online marketing skills to property your are able to put buyers and sellers together in the most inexpensive way possible online.

Marketing like you mean it
Determined sellers I help market like mad as they know the saving could buy them a car, an extension or an exotic holiday. It's not rocket science to find a buyer for your property .  I have developed marketing services ranging from multi-website advertising, Google advertising campaigns, Twitter and Facebook campaigns to advertorials. I also have an extensive network of journalist contacts always on the hunt for human story or home that stands out from the crowd.
Don't forget offline marketing
I am always impressed by someone making a profit with very little outlay and effort , that's why for me an estate agents board is an absolute must. Estate agents are selling homes everyday attracting local buyers and word of mouth house sales.  You can easily do the same, a good looking professional board works wonders.
In 2013 over 37% of The House Shop private house sales were made by a board alone!
Need to get on Rightmove and Zoopla
So you need as much exposure as possible and your determined to advertise on Rightmove and Zoopla the two biggest UK property websites. I explained earlier that you need to be with an estate agent to do that. No worries the rise of the low cost internet based online estate agents can help you promote your home. Often at a fixed price these guys will come to your home take photos and create a floor plan and upload to Rightmove for you.
See selling with an online estate agent

Valuation is key
Compare like for like and pretending to be a buyer are all ways to ensure your on track to sell your home at the right price. Local markets can be examined by using estate agents , local papers and the internet. When arriving at your price remember that you are about to enter a competition, one where you beat other properties on the market. Private house sellers have so many resources at their finger tips from house price websites,land registry data and of course property websites.
Over valuation disaster
Probably the number one thing NOT to do when selling a property is asking far too much for your home. It has been said that estate agents often value a with inflated price in order to win a sellers,Over valuing will lead to lengthy time on the market as you hedge your bets.Price to sell to get moving otherwise you may lose out when it comes to negotiating with a buyer that knows you have had a lengthy time trying to sell.
Guide to Selling a Property by Video Jugs
Some good reading
Homeowners Alliance selling your home
Government advice buying and selling your home
Author Nick Marr