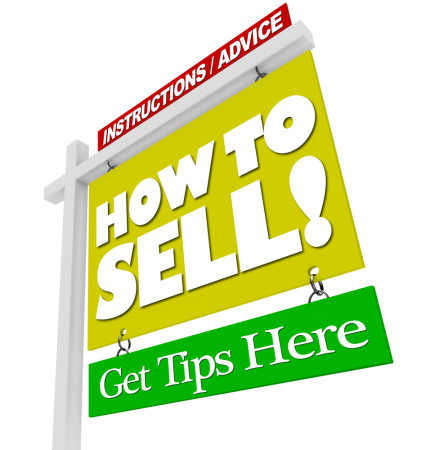 How do you sell a property in the UK? If you are a first time seller and are wondering how to sell your house, it's important that you know all the ins and outs of the process and what's involved before you jump in and make any decisions.
Preparing To Sell Your Home
It is important to prepare your home properly and make it as attractive as possible before getting a valuation. You should complete any repairs that need doing and follow through with any maintenance you've been putting off. Take the time to clean and tidy, so that your home looks presentable. First impressions are important, so make sure the front of your house is inviting and that the pathway and garden is clear and aesthetically pleasing. It can be useful to view other show homes to get an idea of how to present your home and how other houses on the market look.
Before you can sell your home you will need to get an EPC or Energy Performance Certificate. An Energy Performance Certificate shows how energy efficient a building is and how much energy it consumes. You will need to contact an accredited domestic energy assessor who will carry out the assessment for you and provide you with a certificate.
Learn more about Home Staging
Valuing Your House to Sell
Putting the right price on your home is extremely important. Ask for too much and your home might not sell. Ask for too little and you might get less than your home is worth. Estate agents have expert knowledge of the local property market and many offer free valuations. Try asking three different companies for an estimation as some may overvalue to give room for negotiation and others may undervalue to get a quick sale. It is vital that you do your own research, regardless; that way you can get a better idea of the local market. You can look online at other houses in your area and get an idea for the kind of price their selling for. One of biggest mistakes you can make is over valuing a property see why here
Learn more about online Property Valuations
Selling Your Home
You can choose to sell your home through an estate agent or to sell it yourself privately. There are benefits and drawbacks to both options and you should take a moment to analyse these choices and decide what's best for your situation. Selling through an estate agent can be expensive as they will take a commission on the sale – usually around 2% – but estate agents have expert knowledge of the local housing market and will take care of most of the hard work for you. Selling privately is a lot cheaper. You will have to do all the research and work yourself, but this is easier than ever today with websites online that will help you through the process.
Learn How To Sell Your House privately here
Finally, you will have to arrange viewings of your home and begin negotiations with potential buyers – if you are selling through an estate agent, this will be taken care of for you. Once an offer has been agreed upon, it's best to hire a solicitor to complete the property transfer for you and take care of all the legal proceedings. Hopefully this article has left you with a better understanding of how to sell your house in today's housing market.
More research Citizens Advice Bureau – Selling Your House