If you have made the decision you are going to set up a workshop at home in the garage or in an outbuilding then there are some great ways to use the space you have available to get the very most out of it.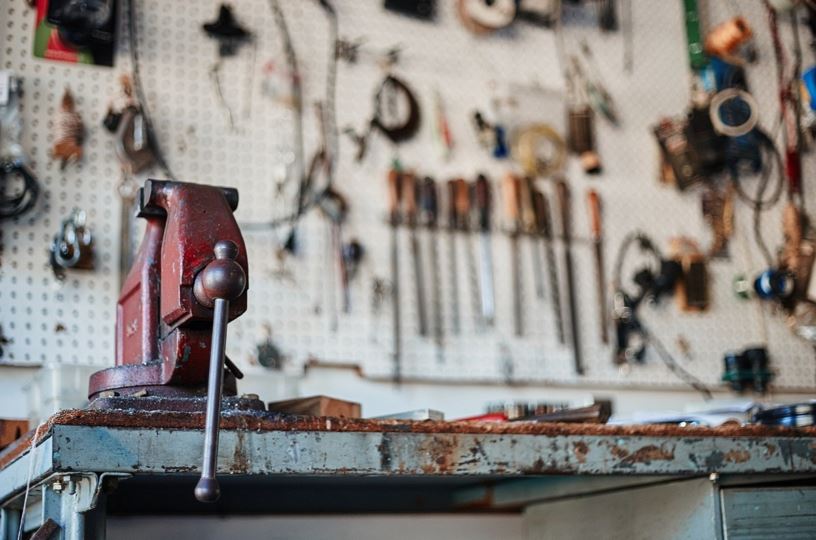 Planning your workspace
Before you get started and even think about getting your power tools it is a good idea to get a pencil and paper out and plan the layout of your workshop on the correct scale so you can see where you can gain any space.
Planning also helps you set up the workshop for maximum efficiency so you will have the correct tools in the best thought out places and they will normally be within reach whilst you are working at one of your workbenches.
For example, if you are going to install a portable drill press on one of your benches you would naturally put the store the drill bits for it close to the drill press and the workbench it is on.
You should have the same plan for safety equipment you will need to be using and keep those items close to the machines you will be using them whilst operating.
Hanging tools
It is a good idea to use as much hanging space as possible to save space and to keep them close to the workbench you are using them on the majority of the time which also saves time.
You can hang most tools and power tools with hooks, nails, or screws so it is really easy to set up.
Using bench mounted power tools
This is another often overlooked way to save space, you can set up a bench grinder, portable drill press, router table, and a good size table saw and if you plan it right they will be nicely arranged so they don't use much room.
A bench-mounted drill press is a very convenient way to drill a large number and variety of size materials and the best part is they hardly take up much room at all.
You can also use a portable drill press so you can easily take it out on jobs with you and just fix it back to the workbench when you want it in your workshop.
With drilling being the most common task carried out by tradesmen and hobbyists it is a good way to make life easier and to improve the accuracy of the drilling work.
Using under workbenches for storage
This is another really easy way to gain a lot of storage space with very little work needed to set it up.
I always recommend having a floor or bit of wood put in under workbenches if you are storing power tools in them just to keep the damp off them on those cold wet days.
You can also build doors into your workbench legs if you prefer to have it extra neat and tidy and professional-looking storage cabinets.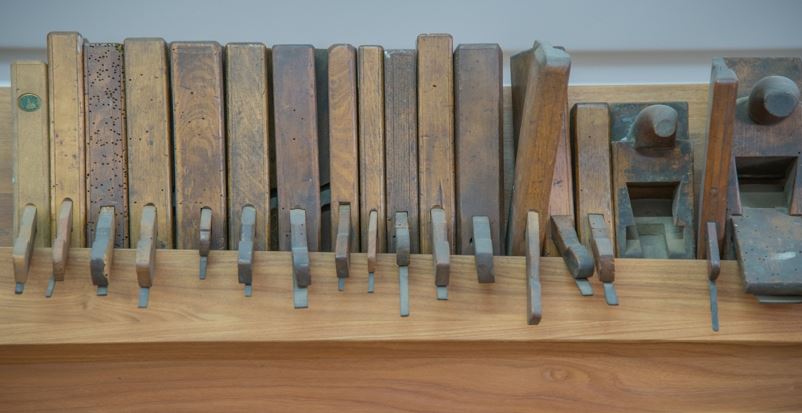 Workshop power outlets and cables
This is where your planning will have paid off because you can plan out your cable runs and where your power outlets should be placed for ease of access to your bench power tools and for using any other plugin power tools. This will include charging cordless power tools also.
Always run cables out of the way of any walkways and up on walls in conduit where possible.
Always hire a professional to take care of any electrical installation work you plan to have installed in your workshop as they will install it to the regulations and you will be adequately protected for any electrical problems that might arise and also installed so the correct rating cables are you used to prevent any damage to the circuit and to your expensive power tools.
This is because an electrician will make sure you are protected by an RCD that quickly switches off the power in the event of a fault or short circuit.
Tool shelf's
Make shelf's where ever possible they are also a great way to store big and bulky items out of the way and are easy to set up.
Make sure you provide plenty of support if you are putting heavy and expensive power tools or items up there.
Keep them out of the way so you can't hit your head or any other body part when you are working at your workbench.
Custom build your workbenches
When you build your own custom workbenches you can really design them to layout in a way that uses the space to a maximum but still leaves enough space to move around freely.
The other big advantage is the amount of money you can save by building your own benches and tables.
Good quality pre-built workbenches and tables are very expensive and you don't have to compromise on quality just because you are making it yourself. You can easily match the build quality with some hardwood, some power tools, and a good drawing.
Workshop safety
It is a good idea to have a power cut off button close to any bench tools like the drill press or table saw so you can quickly kill the power in the event of an emergency.
This could save you from serious injury and it doesn't cost much to have an emergency stop button installed.
Always keep a good first aid box in an easily accessible place.
A basic fire extinguisher is also a good investment although the chances of ever needing are very small there is still a small chance and that is reason enough.
If you are using a chop saw or router you will want to set up some type of simple dust extraction unit to reduce the incredible amount of dust that is produced when using these types of power tools.
Ref number: THSI-1962