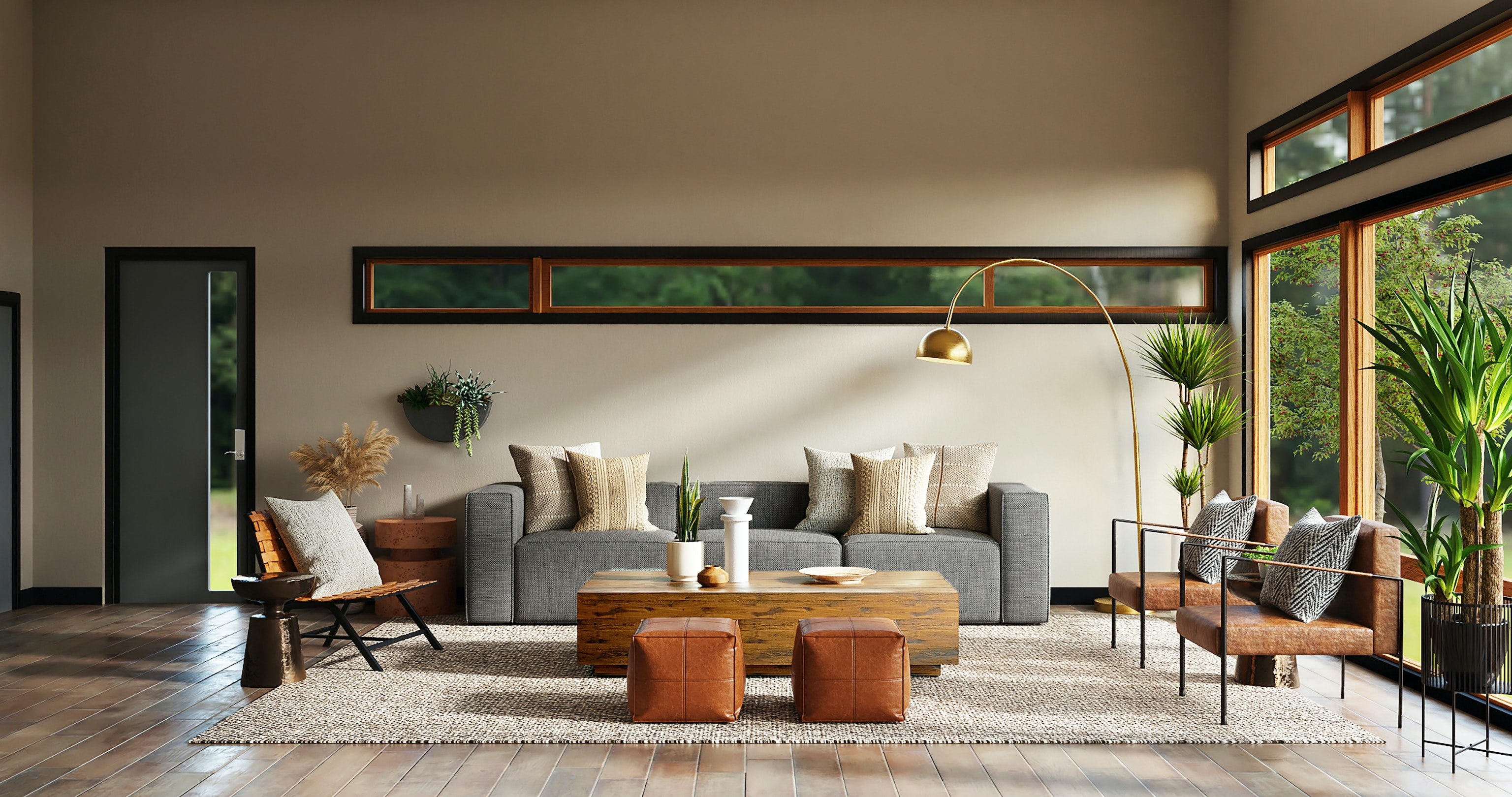 Styling your property is a cost-effective approach to help increase the value of your home. Home staging is crucial, whether you're selling your private home or investment property. Effective styling can eliminate the cost of a full renovation. Real estate agents also use this method to sell the property quickly for the highest possible price. Styling your home is an art that takes time and effort to perfect, but once you learn how to do it, you can make a lot of money. There are several factors that you need to take into account while selling your property. 
This article will discuss a few ways to style your property to maximize profit. 
Why Styling Your Home is Important 
Styling your house will help you sell it more quickly and for a higher price. Potential buyers don't only seek a place to live, but they try to find a home to fulfil their dreams and enhance their quality of life. A stylish home can make a buyer's decision more emotionally driven, which results in a higher selling price.
According to the National Association of Retailers, 82% of buyer's agents said that styling a home helps potential buyers to visualize the property as their future home. None of the real estate agents surveyed regarding house staging claimed that styling homes reduced the selling price of the property.
Use Neutral Colors
Dark paint colours are now famous for kitchens and bathrooms but picking the right shade may be difficult. You may like green wallpapers, but everyone has distinct and unique colour preferences. Instead, you can paint walls using softer and neutral colours. 
You might believe that white walls are the best option since they provide a blank canvas that enables consumers to create their decor. However, painting your house in warm, neutral colours is preferable because potential customers can easily picture their furnishings and decorations in the area with neutral walls.
Decorate Each Room
Over-decorating is a mistake that people frequently make when styling their homes. It will make your home appear congested and disorganized, so avoid doing it. If you want to style your room, Visit this website and search for decoration ideas according to your home style. Also, it is advisable to maintain a single type of decoration, such as paintings or photos. This way, you will make your room look more organized and uniform. Here're some more tips for styling your rooms that'll attract buyers.
Remove unnecessary furniture from your home to let each room feel more spacious.

Replace old curtains with new ones. It will aid in reviving the space.

If there are wires and cords visible from any gadgets, tuck them away to make cords less noticeable.

Remove family photos or any personal items.

Hang art pieces on the main wall of the room.

Use mirrors to make your room appear larger and brighter.
Style Your Kitchen
According to the NAR report, 84% of sellers said styling the kitchen increases house costs. Make sure your kitchen is clean and looks specious. Use the following tips to upgrade your kitchen.
Clean counters and pack away unnecessary appliances.

Painting older cabinets will alter the kitchen's appearance.

After painting cabinets, replace the outdated knobs and hardware.

Remove everything from the refrigerator to depersonalize a space when staging a home.

A brand-new faucet can be an excellent option to replace an outdated one.

Cleaning all of the windows is a simple approach to improving kitchen appearance.
Add Plants to the Entrance
A simple and effective method for giving your house a new appearance is to place a few potted plants at the entrance because plants will add some colours to your home and make it more appealing. You can opt for artificial plants if you are looking for low-maintenance options. 
Brighten Your Rooms
To create an inviting atmosphere in your living room that will attract customers, use natural light and lamps to brighten dark areas of the home. Elegant floor lamps with metallic and marble finishes are trending on social media, so you can get a few slim floor lamps to create an aesthetic look.
If you believe your current fixtures are in good condition, clean dust so they can look brand new. Make sure you replace old or damaged lighting fixtures. Don't sweat if you've got a low budget replacing them will not cost you much. 
Invest in Furniture
Spend money on new living room furniture to maximize sales profit. Decorating your living room with designed couches is one of the most effective methods to make your home look more stylish.
Invest in a few pieces of furniture to make your home stand out. For example, a large modern sofa with white cushions next to delicate console tables and floor lamps will do the job. It's essential to consider your room size while selecting furniture. A room will appear smaller if the furniture is too large, whereas a room with too little furniture may feel cold. 
Flooring
The floor in your house should be plain and tidy, just like the walls and the rest of the house. Invest in hardwood flooring instead of carpets. Hardwood floors are affordable and make your home look appealing. If your home already has wood floors, ensure that it is in good condition and not overly worn, especially in the bigger rooms with a lot of open floor space. 
The living room, dining room, and kitchen should be your top priorities if you want to add hardwood flooring. Restrooms usually have a small area, and floor renovation can be done by spending less money. If you want a cheaper option, use stone or ceramic tile in the kitchen and bathroom. Alternatively, use premium vinyl tiles that resemble these more expensive materials.
Various strategies can help increase the value of your property. Ensure you don't overlook essential parts of your party such as flooring, ceiling, kitchen, and backyard. By following the tips we've shared in this article, you can ensure that your home is presented in the most appealing way possible, which will help to sell it faster. 

Ref: THSI-2696 | ZD.26282