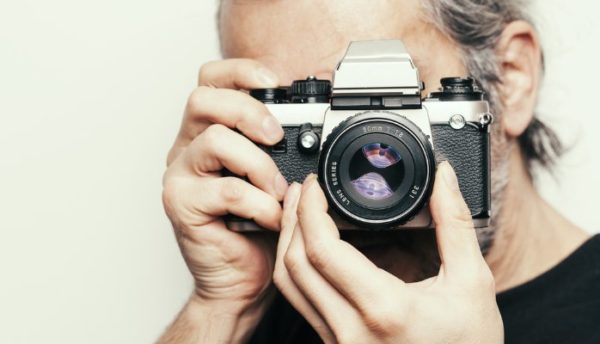 If you're thinking about relocating or you're just looking to get a new house because your family is growing or you can no longer afford the one you have right now, you might want to put it on the market. Of course, using a realtor is the right way of going about things, because these people know their work better than anyone.
However, sometimes you can get in touch with potential buyers using various networks available online and for free. With these people, all you'll have to do is perform some kind of a background check so as to find out that they are capable of actually paying for the house before you sign any papers.
So, putting your house on the market might not be all that difficult, and if you want to save some money that you'd otherwise have to pay for the realtor's services, the first thing you have to do is take some decent pictures. Okay, so how do you do that? If you have no knowledge when it comes to taking professional shots and you're unwilling to invest in expensive photo equipment at the moment, here are some tips that might help you.
Use a tripod
If you are under the impression that your hands are particularly steady, you might be surprised to find out that they really are not. The simplest way to test this out is to try to submit one of your photos to a service like Shutterstock. If you haven't used any type of stabilization system, you'll likely have your shot rejected.
Take a quick shot with your phone or a compact camera and then try to gauge whether the composition is just right. Once you decide on the angle you prefer and the way the room seems to look at its best, you can set up your equipment.
Turn off the flash and use natural lighting
Remember those pictures you or one of your friends took when you were young and at a party, but because it was dark, everyone's eyes in the photo made them look like they were possessed? That's what your camera flash will do to people, but the same goes for places. Any shiny surface in your home will look downright awful if you use the flash.
Try to take as many pictures of your rooms in as many moments throughout the day as you can. Also, for perfect shots, it might be a good idea to invest in the best light meter so you know just what settings you can use on your camera.
Take low shots
While it might seem counterintuitive to place your camera either on the floor or on a chair instead of taking the picture from your own height, the thing is that in most cases, the right perspective can only be seen in low shots. If the camera sits slightly lower than eye level, your pictures will resemble those that you've seen in home & style magazines.
Besides, if the camera is set properly or if it's just resting on a surface, you'll be able to get all the lines and geometrical shapes of the furniture just right.