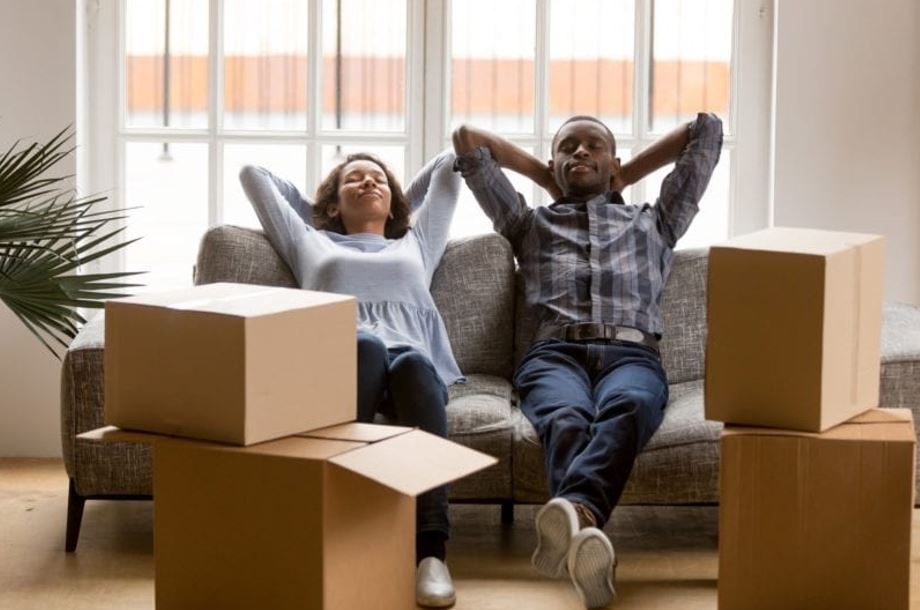 Moving is considered the third most stressful event of life after death and divorce. Moving is such an exhausting experience both mentally and physically. Your mind will cope with the changes that are made during the moving process. You will make all efforts from finding the best moving company after you compare your options, make a safe and organized moving plan, and leave no stone unturned in making the move a smooth transition.
Even when you have moved successfully, still there are numerous numbers of tasks to complete after you reach your new home. The stress related to the move is still in your mind. Moving is a stressful and crazy task that leads to lots of stress in your mind.
Yes, Change is stressful 
Change is quite a stressful event to do. The feeling of fear, uncertainty, and anxiety comes with a move. Planning, organization, and execution are the steps of a successful move. The loss of natural comfort and stability comes with fear and stress. If you want to de-stress things after the entire move then have a look at these tips:
Communication is important 
Communication is the key to have a successful move. You can alleviate stress by communicating in a good manner. Communicate with your friends and family members to discuss the new things that are going to change in your life.
Accept the change 
You should accept the change that has come with moving. If you feel that it is normal to feel stress about the change and if you accept that the change is only a permanent thing in life then it will become easier for you to adapt to the change and to take it positively. Take the entirely new things positively, don't compare the old things with the new ones. This is the best way to start a new journey in life by forgetting the old one.
It is ok to feel a little sad and happy 
At the same time, it is ok to feel both sad and happy. When you relocate to your new home, you can feel both the sad well the happy at the same time and it is ok to have both feelings. Yes, it is normal to miss the things about your old home and it is also normal to feel excited about the new journey and the new start of life.
Yoga and meditation 
Meditation is one of the best ways to feel good from the inside. Now the move has been over, make sure you give enough time yourself to meditate and to feel relaxed. You can do meditation in numerous numbers of ways like by seeing an image for a long time, by listening to relaxation music, and by breathing deeply. Just make sure you meditate each day to feel calm and composed after a hectic schedule during the entire moving process.
Spare time to do fun 
It is time to find some spare time to do fun things. You can even call up your best friend or can explore the nearby things at the new place. You can also enjoy the fun activities alone by watching a movie, going to a nearby park and to explore nature's beauty at the new place. Just give enough time to yourself to feel good and to relax. No matter what you love to do, do it, and have lots of fun. Spend time with yourself and if required then take a day or two days off from your job.
Take a hot shower bath after a hectic moving day 
Moving day is one of the busiest days that a person lives in his/her life with a lot of tasks to do. Taking a hot water bath helps cope with the stress that you have after a hectic moving day. The hectic schedule causes strain to your muscles which can be removed with the help of drips of hot water. Take at least 30 minutes bath with hot water after reaching your new home.
Eat healthily 
Do you know if you eat healthily then it becomes easier to get rid of the stress? Yes, it becomes easier to have cravings with fast food, ice creams, and other unhealthier items but make sure you don't get trapped in your cravings and just consume the food that is healthier and which is a nutrient-rich food. Adapt a good lifestyle and have good eating habits so that you can live a stress-free life.
Wrapping it all up!!!
Moving was a huge task and with lots of tasks to complete in a short duration, it creates a stress ball in our mind which does not make us feel relaxed even when we move successfully and we are living in our new home now. From packing in a stress-free way to making yourself feel at home at the new place, there is a lot to do and manage. If you are not feeling good even after having a successful move then these above-written tips will be helpful to get rid of the stress and to feel happy. Adopt a good lifestyle and have good habits so that you can live a stress-free and happier life.
Ref number: THSI-2093