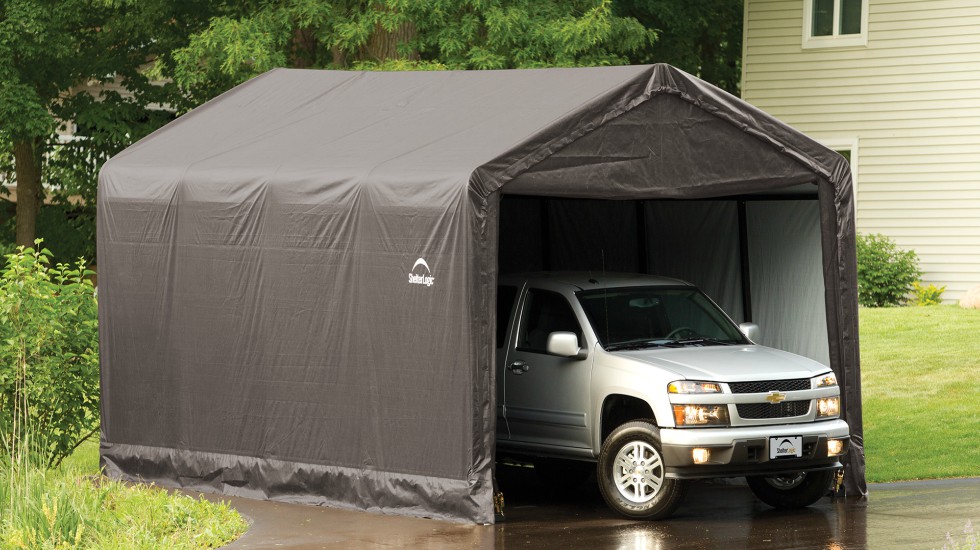 Interested in storing and protecting boats, tractors, cars, and other valuable equipment without too much difficulty? A portable garage could be the ideal option for you.
What Is a Portable Garage?
A portable garage is usually composed of a steel skeleton with a fabric outer covering. They are typically intended to be a temporary structure that can be easily moved. Portable garages furnish low-maintenance and reliable storage space for vehicles, bulk storage, large motor-powered equipment, and much more. Almost anything you would store in a regular structure to keep out of the rain, sun, and other weather conditions will handle a portable garage just fine. Here are some reasons to buy and utilize a portable garage for more storage.
Effectively Protect Valuables and Vehicles
Storing vehicles and other valuables outside leaves them exposed to any possible weather conditions that can lead to dents, rust, fading, and other damage. A portable garage can offer protection from the elements to maintain the exterior and interior quality of vehicles and other valuable equipment. They provide an easy to use and useful barrier, so your valuables or vehicles stay covered, dry, and protected no matter what the weather throws at it.
Convenient Storage Anywhere
Portable garages can be used just about anywhere as they are easy and simple to set up. They do not need any ground excavation or foundation and require minimal installation, allowing for accessible storage on a variety of surfaces. This includes pavement, gravel, grass, and many more. The versatility of a portable garage is one of the areas where they shine the most. They can be easily disassembled, moved, and reassembled in any area that works for your needs.
Saves You Time and Money
Portable garages are very affordable, especially when compared to a permanent garage or other permanent storage solution. Permanent structures are made of heavier materials and require specialized tools to create an immovable building that often leads to higher costs. These permanent storage solutions are usually a major investment. Besides, building permanent structures on your property often requires obtaining licenses and paying additional fees. However, portable garages need minimal materials, tools, and require no fees, making them an awesome economical option. They provide durable, practical, and valuable storage space at a comparatively lower cost than many other options.
Multi-Purpose Storage Solution
Portable garages provide flexible storage space that can serve a variety of needs. Whether being used for private, commercial, or municipal uses they render versatile and beneficial storage options virtually, however, and wherever it is needed. They can be used to store personal or company vehicles. Additionally, they can be used to store off-season gear such as ATVs, snowmobiles, boats, lawnmowers, camper vans, and other items that see seasonal usage. They can also be used to store bulk items or to simply add usable workspace. Practically anything you can do or store in a permanent structure can be effectively done in a portable garage.
If you need help finding a portable storage solution contact us. We would love to help you find the perfect option that fits your needs and your budget. Call us today for your consultation!
ref: THSI-1762