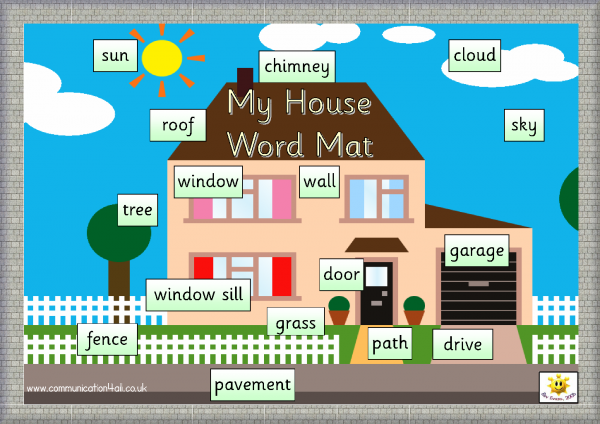 If you're selling or renting out your house yourself, it can be tough trying to find the right words to describe it. You know everything about your home (after all, you do live there), but you can't necessarily pinpoint what it is that other people will love about your house, too. Here is our definitive guide on how to write an effective description to sell your house…
1) Keep it short and sweet
People get bored quickly, and unless you're writing a novel about your home, potential buyers are not going to want to read paragraphs upon paragraphs about why your house is the best one for them. Keep it short and sweet, just like essays written by an online essay writing service, and people will be more likely to read the entire description, and will often be eager to find out more and book a viewing.
2) DO NOT TYPE EVERYTHING IN CAPITALS
Capitals suggest that someone is shouting at you. I don't like being shouted at and I'm guessing that you don't either. Writing the opening sentence in capitals is acceptable, but not the entire description: IT LOOKS MESSY, UNPROFESSIONAL, AND IS LIKELY TO PUT PEOPLE OFF!!! Point made? Good.
3) Check and double-check your grammar and spelling
You want to give the best summary of your home, and it could get a bit embarrassing if you get things wrong. Saying that your home "has good hearing" instead of "good heating" is a bit creepy and will definitely give off the wrong impression. Not only this, but if you have no spelling mistakes or grammatical errors, you will look more professional and make more people want to deal with you.
4) Be honest
So one of your distant relatives has died and their run-down, old mansion with very dated decor has been left to you in their will. Rather than saying in the description that the house is "perfect for the modern family and ready to move in to", say that "the house is a fantastic project with bags of potential". People appreciate honesty and it will save you a lot of time and effort if people view your house knowing what to expect.
5) Use bullet points
This relates back to keeping your description short and sweet. Bullet points are easy to read and get straight to the point. Please pardon the pun.
6) Include room dimensions
Pictures can be deceiving and it is sometimes hard to tell how big or small a room really is. By including the room dimensions in the description, people can determine whether your home is the right size for them.
7) Make the most of your words
Just because your description should be concise, it shouldn't mean that it should be boring. Try using as many descriptive words as you can to make your listing stand out and sound more exciting. After all, "Charming character property in an idyllic village" sounds a lot more interesting than "Two bedroom cottage for sale".
8)  say why you love your house
When you look at a home, you want to imagine what it is like to actually live there. By telling people your experience of living in your home, will give potential buyers an idea of what it's like to live there, too. Brought your kids up there and loved it? Tell them. The location is perfect for commuting? Tell them. Your house is haunted and ghosts play tricks on you? Maybe hire a priest and invest in incense…
9) Highlight the best features
If your house is located near a train station, had a new kitchen fitted, or is even near some of the best schools in the area, people are going to want to know. Saying that your home is west-facing and perfect for watching the sunset could be the difference between selling your home quickly or having it on the market for months on end.
Ref number: THSI-2394