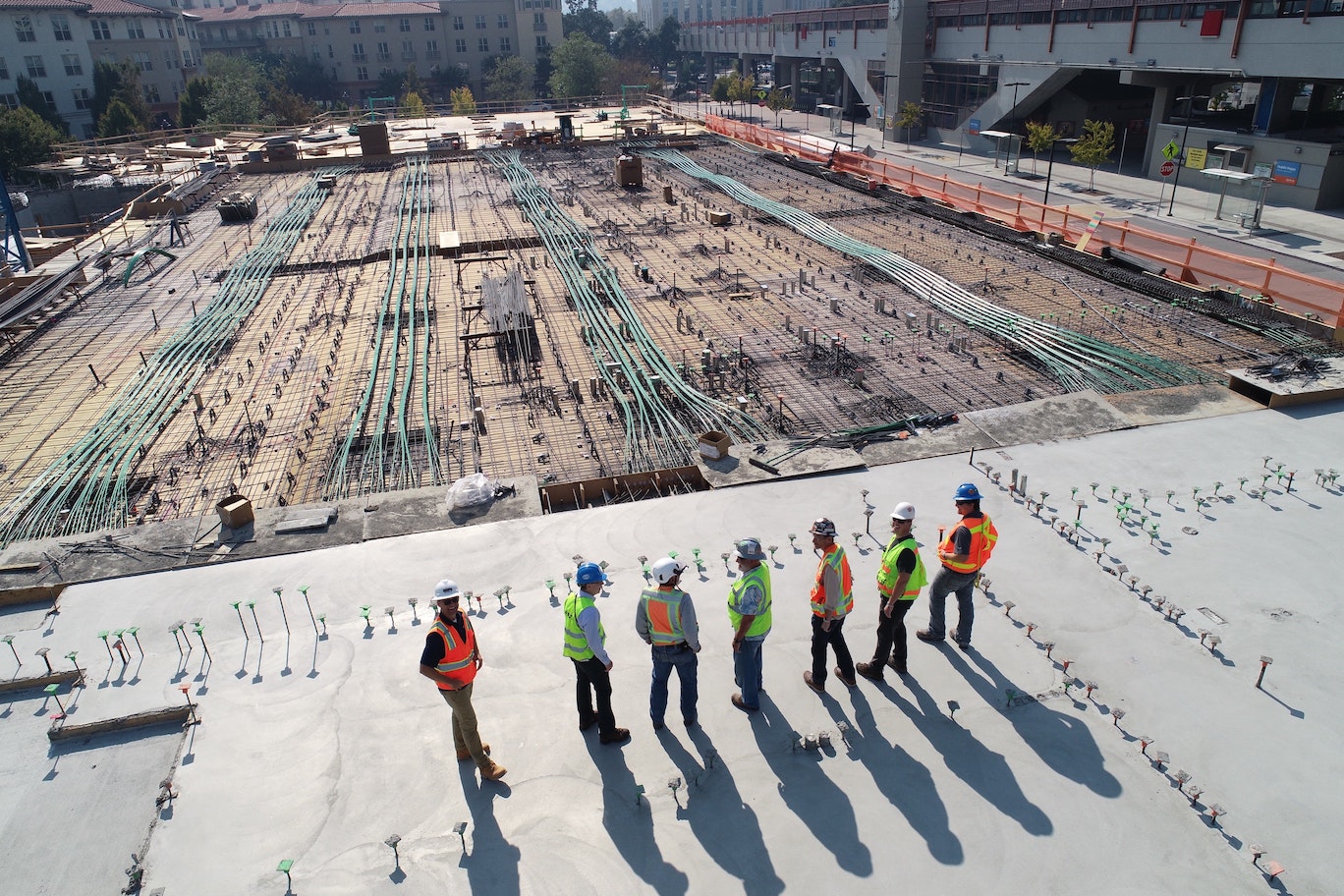 Over the last decade, technology has completely integrated itself into our everyday lives, but the construction sector has seemingly lagged behind. Sure, your employees primarily work on-site with their hands, so why should technology matter? It has vast potential to improve many aspects of your operations, from sourcing materials to marketing. As technology becomes more advanced, your company must keep up with the latest industry trends. To avoid falling behind, you should implement the following strategies into your business model.
Improve Your Planning Process
Technology can have a considerable part to play in the planning process of any project. Architects and project managers utilise tools like 3D modelling and printing to help visualise their end goals. These tools are mainly used for large, big-budget projects. Over the years, 3D printers and modelling software have become more accessible, meaning they can be used in smaller projects. As we all know, planning is the key to success in many business areas; whether you want to become a successful real estate agent, start your coffee shop, or run a daycare, it's essential in every aspect of the early stages of any construction project specifically.
Streamline Fleet Management
Constantly monitoring your fleet of vehicles and machinery can be time-consuming. Ensuring everything is in working order can be a full-time job demanding long hours and an excessive workforce. That's assuming everything is running smoothly. The problem of manual monitoring becomes so much more severe when safety and compliance issues start to arise.
Do your business a favour and invest in technology that can streamline this entire process for you. Many software programs act as GPS trackers and fleet management systems.
Fleet management software can revolutionise your operations by allowing you to monitor your fleet on one easy platform. The insights for each vehicle are shown in real time, allowing you to spot any issues within your fleet immediately, whether it's about safety or efficacy. By catching these problems quickly via the software, you can avoid delays and save money on emergency repair costs. Other benefits included increased safety and higher levels of customer satisfaction.
Make Use of the Internet
The internet is one of the most diverse tools you have at your disposal, regardless of the size of your company. Optimise your online presence to reach as many prospective clients as possible. Create a page on all the leading social media platforms, such as Twitter, Facebook and Instagram, and make sure your website is connected to each account. To take your online marketing strategy to the next level, you should look into SEO (Search Engine Optimization) and find the right keywords to target. These can help ensure that your website is easily found through search engines.
Online marketplaces can be of great benefit to your bottom line. Many vendors now sell a considerable amount of stock via their websites. This can allow you to source high-quality tools and materials that may not be available to you in your locality. You can also buy straight from your suppliers via the web, cutting the time and effort of going to a hardware store. You can also avail of wholesale prices online, which will help you save on costs and improve your bottom line.
Use CRM (Customer Relationship Management) Software
Small construction companies and industry subcontractors have a considerable need for CRM products. Even major builders and A&E (architecture and engineering) firms use CRM software to manage their many relationships with vendors, current customers, and potential clients. Sophisticated CRM programs help organise every interaction between corporations and those they do business with. Today's builders already operate in a digital environment, so they must send follow-up emails, manage inquiries, handle pricing disputes, and communicate with their paying customers.
Add a High-Quality Blog to the Company Website
Website-based blogs aren't necessarily high-tech components of a business operation, but they call for exceptional skills in graphic creation, content writing, coding, search engine optimisation (SEO), and more. Notably, all the most successful constructors include topical blogs on their main sites. Blogs build brand recognition, keep loyal customers happy, and bring in new business when curious site visitors stick around to read articles that interest them. Some organisations pay significant sums to create and maintain excellent blogs. The return on the investment is often relatively high. Companies that omit this crucial marketing puzzle are at an automatic competitive disadvantage.
Use Payroll Timeclock Systems
Some builders still use outdated time clock systems. However, the companies that implement high-tech, computerised clocking programs save time and money in the long run. Newer systems make fewer mistakes and help employees understand up-to-the-minute information about hours worked, accumulated paid time off, withheld taxes, available overtime, etc. Plus, sophisticated timeclock devices prevent fraud by using biometric features to identify workers every time they enter or leave the worksite. The newest intelligent time clocks offer high security via fingerprint, iris, voice, and facial recognition technology. No matter what size a company is, there are clock systems to fit the budget.
Ref: 2789.24767 | 3122.

27173