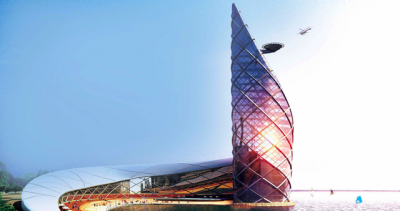 Buildings do not seem the most obvious thing to celebrate, we live in confinements of brick, concrete and slab. They make up the background to our hectic daily schedules and offer us a roof to sleep under at night. But this was not always so. The rooms that we live within, rely on and take for granted were all birthed out of a history of mathematicians, scientists, geologists and artists. They developed in functionality and efficiency through many decades of trial and error construction; and once in a while turned into something of true beauty and aesthetical wonder. This is a tribute to that art, and the amalgamation of processes that has helped formed the world we recognise today.
Here are 5 of some of the most impressive buildings currently residing on our world's surface
1. The Crooked House in Poland
Designed by the architect Szotynscyc Zaleski, this house makes up part of a shopping centre in Sopot, Poland. It is claimed to be the most photographed building in the entire country. Walking through those corridors could be a mission and I bet the custom furniture costs a pretty penny.
2. The Library of Congress in The United States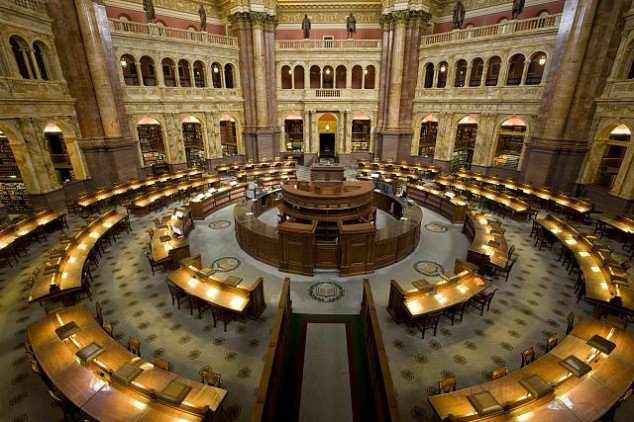 This colossal pantheon sports the largest library in the world with over 838 miles of bookshelves. Its beautiful pillars and oculus ceilings are home to some of the best kept wonders, and the oldest pages in history.  Founded in 1800 it is the oldest federal institution in America.
3. The Guggenheim Museum in Spain
Opened in 1997, The Guggenheim Museum of Bilbao in Spain has been titled one of the most important structures of its time. Architect Frank Gehry embraced a post-modernist design of daring lines and angles to challenge people's stereotypes of museums and encourages them to think of architecture's link to art and design
4. Sutyagin House in Russia
At 13 storeys tall it is rumoured to be the world's tallest wooden house. Nikolai Sutyagin constructed the house without any building permits or planning permission. It was closed down and labelled inhabitable in the late noughties for being considered an extreme fire risk: http://www.telegraph.co.uk/news/worldnews/1544827/Gangster-who-built-worlds-tallest-log-cabin.html.
5. Solar Furnace in France
The front of the building is made up of 63 flat mirrors that are designed to concentrate the sun rays converting the energy to produce 1000kw of energy, and temperatures that reach up to 33,000 degrees centigrade. Opened in 1970, this is the largest solar furnace in existence.
by Lauren Knight