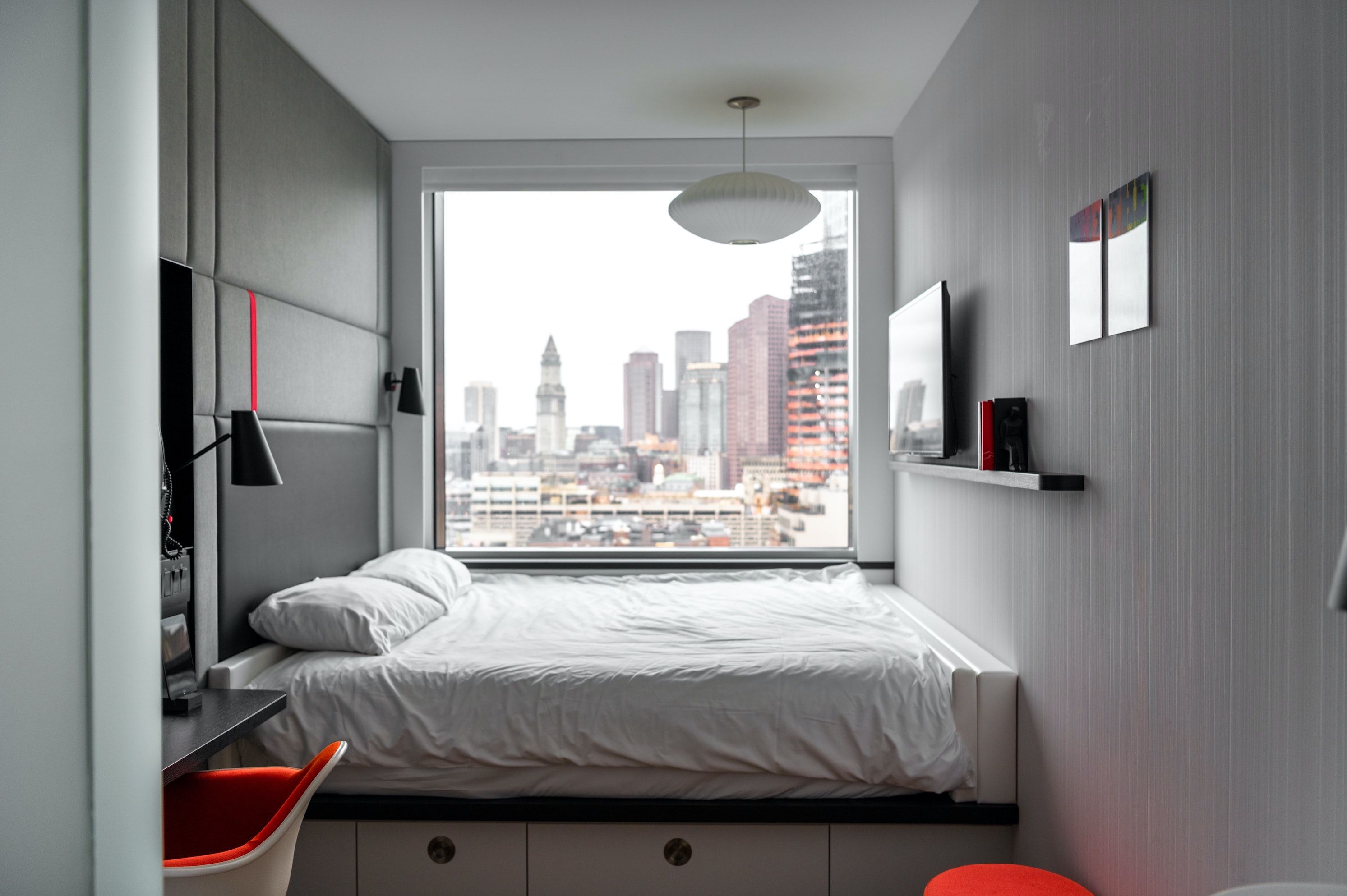 It's almost that time of the year when college students move to their dorms – that can be exhausting and irritating. Dorms can look old-fashioned and dirty, so carrying your sense of style can be a great idea to make your dorm room feel more like a bedroom. It's all about the ambient and chill vibes.
There are lots of great tips to consider while decorating your dorm. Still, the most important thing is to take advantage of the opportunity and create a functional study and sleep space that will showcase your personality. You need a suitable place where you will feel concentrated and willing to work on accomplishing your goals. Interior design can be of a big help here.
Like every other student, being in college is demanding and could quickly get tiring at times. With lots of assignments and responsibilities, you may experience burnout. You have probably thought to yourself:'' If only there were someone to proofread my essay…''.
There is a big possibility that your dorm room is your first opportunity to garnish a space according to your rules. Even if you can't drill in nails or paint walls, there are many ways to make your dorm room feel like home. If you have no idea where to start, we've covered you! Here are some tips to consider before styling your dorm according to your liking and preferences.
Tips to Consider for Interior Design in Your Dorm 
Wall Art
Wall art is a great way to complete your space and make it cozy. Even if you decide to decorate your dorm, plain walls can make it look dull and cold. Art can give texture and dynamic. You can easily uplift the space with different textures, materials, and designs. 
Each piece of art will help you reflect on your true self and portray your personality. By choosing a suitable work, you'll be able to tell more about your story. This can help your friends see who you are and what you like. 
If you are a nature lover, invest in some mountain or beach pictures. On the other hand, if you like to paint, it's even better to do it yourself since it will always remind you of the time you decorated your room and the effort you put in. Lastly, you will experience your full potential by surrounding yourself with things and art you adore. You can easily influence your feelings just by adding a couple of paintings.
Accent Pillows
Firstly, pillows should bring comfort and relaxation to you. When you set your pillow on a chair or bed, it can help you provide a fantastic way to relax in a comfortable position. If you have ever fallen asleep on the couch without a pillow – you surely know how important it is to have one.
If you want to prioritize the visual appeal of a room, consider pillows a great idea. You can easily echo texture, colour, and style through them. You can tie up your space in a cohesive way just by picking the right design. If you want your room to have a more dynamic look, invest in various throw pillow designs. Lastly, if you like a more minimalistic look, choose a black or white design to create a cozy, clean look. Pillows can be a critical part of your interior arrangement.
Rugs
The best kind of rugs for dorm rooms are long-lasting and reliable ones. They are an essential thing you need to carry when you decide to move in. They can help with the decoration, and with a lovely shade and exciting texture, you can easily upgrade your space.
Carpets can make your dull room look lively and bright. They can provide extra comfort to your underfoot, and with this comfort comes some extra warmth. Hard floors can be notoriously cold if you don't have underfloor heating. Area rugs have a tremendous isolating property; the more extensive the carpet, the less cold flooring will be.
Another benefit of the rug is that they are quiet to walk on, and they can absorb the sound from the room. You will be pleasantly surprised at the difference rugs can make. 
Lighting
You should invest in lighting since you'll be studying a lot and pulling all-nighters to survive finals. Don't study in a poorly lit room because it can easily affect your productivity and motivation. You should incorporate several sources of lighting.
Firstly, embrace natural lighting, rely on windows, or invest in skylight if possible. Consider placing your desk beside the windows. On the other hand, if you like studying at night, you will need good general lighting since it will illuminate the whole room. Find a warm white light that will help reduce stress in your eyes. Another option is cold white light. It can help you focus and improve your performance and productivity.
Draperies
Curtains are often an underrated element used in setting up dorm rooms. They can give you privacy and block sunlight from coming into your space. They are also fantastic decor pieces and can add to the ambience. There are many types of curtains to choose from, so consider your style and inquiries before purchasing them.
If street lights keep you awake at night, consider investing in black pair of drapes. They will work like magic and block the light that wants to stream into your room. They can reduce some noise and keep you warm. You can always choose from various colours and find which one suits you the best. Don't let noise and sunlight keep you up at night; choose suitable curtains and get a good night's sleep.
In Conclusion
Before decorating your dorm room, think about your personality, style, and inquiries. If you want to feel comfortable and productive, invest in some sound pieces that will make your interior design pop up and look unique and clean while keeping you motivated and effective throughout the college.
Interior can make a big difference and make your room look bigger and better. Play with different patterns, colours, and art until you find something that suits you the most. Before purchasing your items, ensure the material, texture, and colour are of good quality. 
Ref: THSI-2881 | ZD. 25449