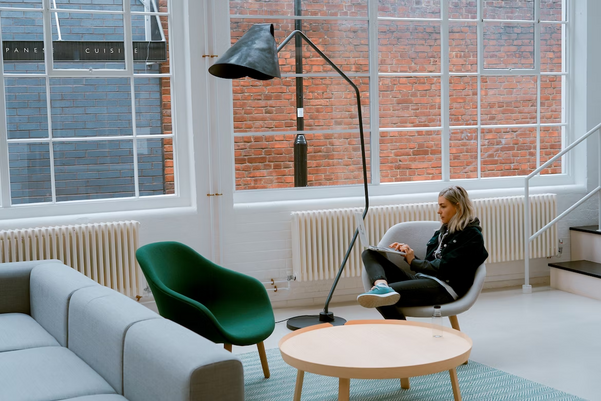 Protecting Your Digital Home: Internet Security Measures for Moving to a New House
Moving to a new home can be a stressful experience, and it's easy to forget about cybersecurity amidst the chaos. Unfortunately, vulnerabilities can arise during moving, especially when backing up old devices or installing new IoT appliances in your new home. However, you can mitigate these risks with careful planning and cybersecurity know-how. To keep you and your family safe during this transition, we've outlined the most important steps you can take to maintain tight home network security.
Security Tips for Your Digital Home
#1 Set a strong network password
Looking for an easy way to bolster your home internet security? Change your default name or SSID with these straightforward steps. Begin by accessing the Windows Command Prompt and typing "ipconfig" to find your IP Address. From there, input your IP Address in your browser's address box, log in to your router, and adjust your Wi-Fi settings, including your SSID and password. Select a distinct, intricate phrase containing no personal information when choosing a password. Protect your internet today with these simple actions.
#2 Do a backup
Protect your computer data during transit by securing backups for your desktop, laptop, and tablet. Be sure to implement a backup system before it's too late. Consider the pros and cons of different options, such as hard drives or secure cloud backup providers like IDrive and CrashPlan. Try free trials or basic plans to store small amounts of data. Don't take risks with your valuable information – ensure you have a secure backup plan.
#3 Make limited access to your home network
To protect your data from falling into the wrong hands, you must avoid granting access to your home network to people you don't know. While it may seem obvious, the more people with your Wi-Fi credentials, the higher the risk. For instance, contractors performing repairs in your home don't need access to your Wi-Fi network. While there are exceptions, like someone from your internet provider's company, it's best to avoid allowing unknown devices to connect to your home network unless it's necessary.
#4 Install a VPN
You must decide to install a VPN to create a secure connection to the internet. After installing a VPN, your connection will be encrypted, and no one will be able to find out the contents of this data, even if they can hack into your network. Another helpful feature of this software is the provision of internet privacy; that is, companies will not be able to monitor your activities on the Internet—just the same as a provider or a corporate firewall. Last but not least, this VPN for Netflix can unblock any blocked content. And this applies not only to Netflix but to any website worldwide. To unblock Netflix downloads, all you have to do is install and set up your VPN. All this takes seconds, as switching between servers is done in a couple of clicks.
#5 Create a guest Wi-Fi network
Connect to a guest WiFi network instead of sharing your wireless credentials with anyone who needs it. This option lets you create a separate WiFi network that provides internet access without revealing any shared folders, printers, storage devices, or network devices connected to your primary wireless network. Most wireless routers have this feature, accessible through the device settings. Simply set up a new guest SSID and password for users to access the network.
#6 Activate your router's firewall
Protecting your wireless network from unwanted traffic is crucial. Luckily, most wireless routers come equipped with a powerful hardware-based firewall. However, this feature may not be activated by default, so logging into your router settings using your IP address to enable it is essential. Sometimes you may need to dive into advanced settings to find the firewall toggle. Remember that using your router's firewall may slightly slow your internet speeds, but there's no need to worry. You can quickly turn it off when you need a faster connection for gaming or other essential tasks and switch it back on when you're done.
#7 Look out for phishing links
Moving to a new location can trigger a new IP address, leading to alerts and confirmation emails from your online accounts. While dealing with this influx, you may also be susceptible to phishing scams requesting personal information like banking details, login credentials, or addresses. These scams can arrive via email or deceptive links leading to fake websites. It's crucial to remain vigilant and cautious during a move to prevent falling prey to malicious attacks, including spear phishing that uses your sensitive relocation information. Protect your online security by staying alert.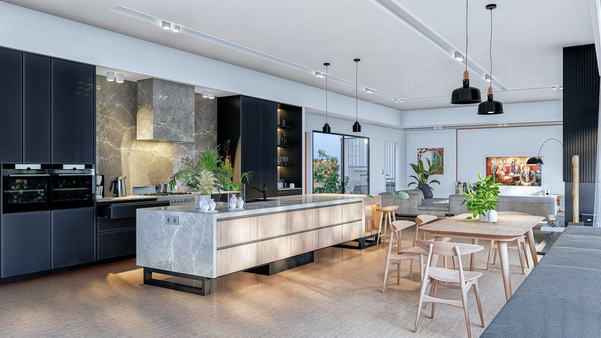 #8 Update router firmware
Secure your network connection by updating your router's firmware regularly. Unfortunately, most wireless routers require manual updates, so visit the manufacturer's website to download and install the latest version. Follow their instructions carefully, as each process will differ. Give your network the protection it deserves by staying up-to-date.
Conclusion
Protect your internet connection easily by following these steps – install a VPN and activate your router's firewall. These simple precautions allow you to surf the web without fear of unauthorised access or hackers. Remember to implement these measures before moving into a new home!
Ref: 3342.29106