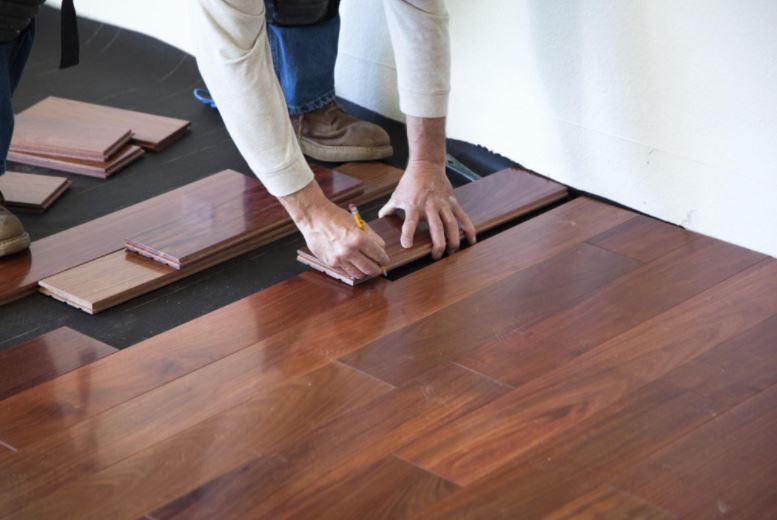 Many countries are still suffering due to the effects of COVID on the economy. As such, some companies are still not running at their full capacity. In the UK, restrictions to non-essential businesses have been allowed, provided that both customers and workers observe proper safety and security precautions. 
Despite the ease of lockdown in most places, many people are still worried about a second wave of the virus. If it happens, non-essential businesses will likely close again. 
One of the most affected industries is the construction industry. If you have a flooring installation business, you may have wondered, is it an essential service?
What are the Essential Businesses?
 Essential Businesses are those who provide the general populace with necessary products and services. Some of the industries that are allowed to operate during lockdown are food and drink industries, retail shops, and some hotels. However, not all types of business can run within these industries. Here is a brief list of which can be considered "essential", and which are "non-essential".
Food And Drink Businesses – Restaurants, fast-food chains, bars, cafes and canteens are to remain close during lockdowns. The only exception is if they offer food delivery and takeaway services. Cafes and canteens in workplaces, hospitals, fire, police, and military offices, and schools can still operate. 
Retail Businesses – Retail industry, such as grocery stores and shops, can remain operational if they provide essential products and services. Food shops, market stalls, shopping centres and supermarkets can operate during a lockdown. Medical services, such as dental surgeons, opticians, physiotherapists, and veterinary services, are open. Shops that sell hardware, agricultural supplies, bicycle shops are also necessary businesses. Other services, such as dry cleaners, post offices, banks and financial institutions can also operate. On the other hand, services like salons, parlours, auctions houses, and other types of markets and shops selling "non-essential" items are to remain closed during a lockdown. 
Hotel and Lodging – Certain types of hotel and lodging, such as interim and permanent residences, can still operate. Hotels that houses Key-workers, non-UK residents who were unable to leave, homeless and vulnerable people, are also operational. Holiday homes, rentals, and campsites, on the other hand, are to remain closed. 
Is the Construction Industry Essential Services?
How about the construction industry? If you have a plastic wood decking business, or a decking installation business, are you allowed to operate when a lockdown returns? Are they considered essential businesses?
The answer depends on different factors. However, construction projects carried out in private residences are allowed during lockdowns. It includes decking and flooring installation. Maintenance work and repair services can also be done in people's homes. 
However, to operate, the company or business must still follow the safety guidelines. Tradespersons working on private homes must still maintain social distancing and other safety protocols. They also must be healthy and not showing any symptoms of the virus. 
In places with isolated lockdowns, construction on private homes may be limited. In these places, only necessary repairs and maintenance can be carried out. It includes any risk on the health and safety of the residents, such as electrical problems. Like in non-limited places, workers with symptoms are not permitted to do any work, even in private homes. 
Lasting Effects on Construction Businesses
After the opening of the easing of restrictions, more non-essential businesses are starting to operate again. However, the pandemic and the lockdown will have lasting effects in many businesses, especially in the construction business. How so?
More people will now appreciate the importance of health and cleanliness. When making decisions, many homeowners will factor these in. For instance, when it comes to flooring, many people will go with easy to clean and sanitize materials. For this reason, vinyl and composite decking materials will become more popular. They are easier to maintain compared to traditional wooden flooring materials. They will be preferred than other hard to clean and sanitize types of flooring. 
Flooring installation and other types of construction services are essential businesses. Even if a lockdown happens due to a second wave of the pandemic, most businesses of these types can still operate. If you're looking to start a business now, you'll want to start one which belongs to essential services, such as floor installation. 
Ref number: THSI-1970