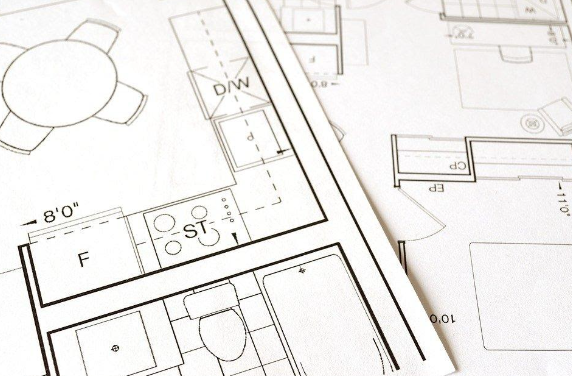 Nowadays, information about anything under the sun is readily available and accessible. Thus, more and more people are attempting to do everything on their own from baking cakes to doing home repairs, to the extent that some even consider in building their own homes. While this is a noble idea, there are still several reasons why hiring a professional builder would prove to be a better choice.
IMAGE SOURCE: http://bit.ly/34AAmXR
In a gist, hiring a professional home builder is indeed a good idea. Below are some of the reasons on why this is so.
Buying Power
While it is true that building your own home is possible, there is a great chance that you will not be able to maximize your resources. This is because you most probably will secure the tools and materials you need from commercial construction retail stores. Professional home builders usually have a good working relationship with suppliers of construction materials and fixtures, giving them a good deal and cost-effective pricing, often because they are buying in bulk. You may be surprised that the savings you will get from the purchase of the tools and materials itself when you hire a professional home builder is already a relatively huge sum, which makes paying for the services of experts in building your home all worth it.
Apart from suppliers, professional home builders or general contractors are also known to have a good working relationship with other reputable sub-contractors in the field. These sub-contractors may be electricians, plumbers, or locksmiths whose services are all essential to complete a home construction. More often than not, sub-contractors often prefer working with general contractors rather than a homeowner simply because this is less risky for their part. In that sense, sub-contractors may prioritize other construction projects with general contractors instead of putting you first. More often than not, the most reliable sub-contractors only work with professional home builders and avoid taking on direct contracts with homeowners.
Time Efficiency
Another reason why hiring a professional builder is a smarter move rather than attempting to build your home on your own is because of time efficiency. Building a home definitely will take time and you won't see your house up overnight. This is because managing the overall construction of your home from planning to execution is already time consuming. You need to be fully dedicated to building your home in order to be able to accomplish it within your target date. This means that there will be no time for you to do other tasks. A couple of week's leave from work may even be insufficient or if you are running your own business, you might even need to close shop for the time being. Thus, it is best to enlist the services of the professional home builders because the construction of your home is their job, which is why they will be able to dedicate ample time in the construction.
Aside from this, professional home builders already have a streamlined process of ensuring that your home is built within the timeline that you have set together with the contract. It is also imperative that your home is accurately built according to the design considerations you have specified in the blueprint. Professional home builders are able to do so because they have already perfected their craft through years and years of trial and error. Thus, you are guaranteed that subcontractors are moving in an efficient process and timeline wherein drywallers are not waiting for electricians and plumbers to finish. You are also assured that their work doesn't have to be redone and that delays are inhibited. These delays are sometimes inevitable if you try to build your home on your own. More often than not, delays cause unnecessary expenses which you want to avoid in building your own home.
Expertise
Another noteworthy consideration on why you should hire professional home builders is that they have the expertise when it comes to home construction. The homemakers from Faber Builders have years and years spent in building homes. This allowed them to master some of the best practices when it comes to considering several factors in home construction. Thus, these seasoned contractors already know what to avoid or how to handle surprises in terms of the building construction through their years of experience. More often than not, the premier home builders have already perfected the art of home construction, ensuring that what they deliver is of great quality.
Nevertheless, you may be someone who is known to be good in home repairs, as well as small construction projects and renovations. However, building an entire home may still overwhelm you because there are several things that you need to consider in various aspects such as the electrical layout as well as the plumbing layout. These entail the need for a comprehensive understanding in order for all these aspects to work together seamlessly. A slight mismanagement or not being able to anticipate certain scenarios may cost you a significant sum either in down time or wasted materials.
Innovative Ideas
Finally, there is a great possibility that professional home builders have seen it all in terms of building a home. This is why they will be able to offer you innovative ideas in terms of possible design modifications or optimized construction practices. Apart from this, professional home builders also offer excellent customer service such that they are open to last minute modifications as deemed necessary to ensure that they deliver the quality output that is expected from them. At the end of the day, they not only aim to build and finish your home, but most professional home builders want to establish a long lasting relationship with their clients.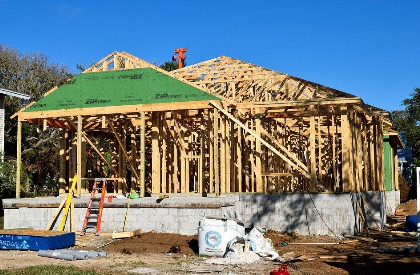 There are several things that you can do on your own such as teaching yourself how to cook or do art crafts. You can even teach yourself on how to perform minor repairs on your home. Nevertheless, it is still best to leave major constructions and renovations of your home to the professional home builders.