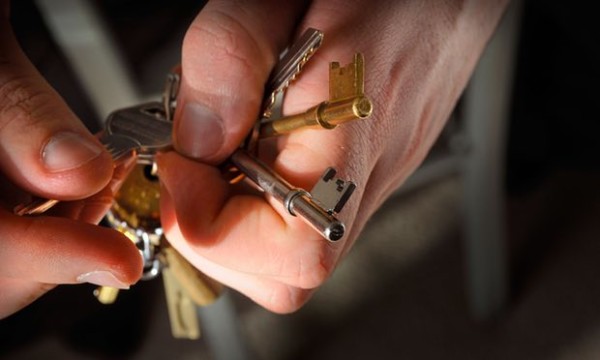 It's an exciting place to work, but it has its challenges. As a landlord of a building you meet new people all the time, so you're never bored. But all tenants bring unpredictable circumstances and personalities.
You need expert skills at working with people. And what about a paper writing service to create airtight contracts & information packages so misunderstandings are kept to a minimum.
But here's the best tip of the day. Be proactive. Don't let unforeseen circumstances take the joy out of your daily tasks.
The First Meeting
It all starts with that first meeting.
You may think you have to accept the first offer you receive, but remember this:
You reserve the right to pick who you want to provide housing for.
Pick long term solutions as tenants, instead of momentary resolutions that could cost you conflict and money in future.
That's why you should do background checks and contact previous landlords to find out about tenants' reputations.
Get Paperwork in Order
After a first meeting went well, it will be time for the dreaded paperwork.
It's wise to invest in legal advice so you know your contract protects your assets. It's vital to be clear about:
Regulations about pets
Parking
Utility costs
Payment schedule
You don't want misunderstandings to result in conflict between tenants or with yourself.

Lay Down the Law
Along with the contract, tenants must sign a list of rules you expect them to abide by. But then it's important you follow them too.
If you live on the property you can't play loud music if no one else is allowed to. Show respect and others are more likely to treat you the same way.
Establish Communication Lines
And what if a tenant has a problem? Never ignore them, or forget to take up your responsibilities. And make it easy from the start:
Ask for all communication to be in written form, whether on paper or email. You need a record of what is said if it ever results in a legal matter.
Remember to check your email regularly, so no one thinks you're avoiding them.
Ensure you have a communication strategy for emergencies too. If something goes wrong you must be told immediately. You don't want tenants taking initiative and perhaps damaging the property while you're not there.
Any client—even tenants—has a need to be heard and understood. If you facilitate the process, they'll be positively inclined towards you and the premises.
Keep the Good Ones
You can see it's challenging to get good tenants. So don't lose them. When they move out, you'll have to spend money advertising on finding a new one. And who says the new one will also look after your property.
Also, a new tenant may ask you to fix the home service or tree service issues. Just take care of them quickly and make your tenant happy.
A few tips:
Ask tenants to renew agreements months before their contracts expire. They're more likely to decide to stay and if you need to find someone new, you'll have enough time.
When excellent tenants ask for a lower increase, don't ignore the requests. A new tenant may cost you more in damages than having a good tenant that pays slightly less than the others.
You can see it's all about the best long term solutions.
If you ever need help as a landlord you can always use our FREE landlord advice. Qualified lawyers can give specialist advice to help you with anything from tenant disputes to arrear and debt collection.