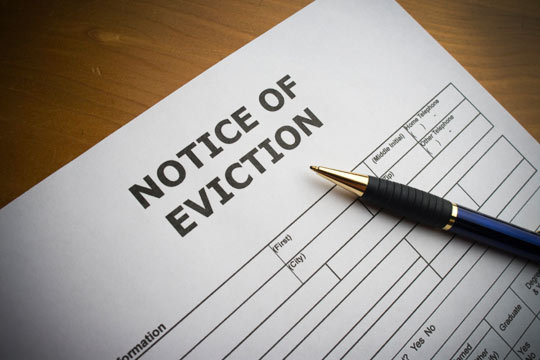 Loud music, late night parties,barking dogs and noisy guests- Most of us have experienced these 3 am intrusions at one point in our lives. Sometimes it can be rather amusing, while other times it can be extremely infuriating. A number of landlords kick out frequent troublemakers, but there are a few who kick out tenants for little to no reason at all.
Take for example Andrzej Koper,who was ordered to vacate his 695-a-month home for requesting that his boiler be fixed. A few days after he complained, landlords Fergus and Judith Wilsonsent him an eviction notice. Koper took the Wilsons to court, but lost the case earlier this month. To add insult to injury, he was forced to pay the Wilsons £280 in costs and his possession order will remain on his county court record for the foreseeable future.
Cases like this are becoming increasingly common and are usually born out of revenge. All it takes is a tenant to raise up an innocent issue with their landlord and they're out the door the following month. According to recent study by Shelter, in the past year, more than 200,000 people have faced eviction because they asked their landlord to fix a problem in their home.
The main reason why this is so easy for landlords to do is strictly down to property law. They can legally evict tenants without detailing a reason in the possession notice.While this is perfectly lawful, it is also very unfair to tenants and renders them powerless.
So what can be done to tackle this? One possible idea is to follow Germanys example. In Germany, the ordinary notice period that landlords can give is between three to nine months, depending on how long the tenant has lived in the household. In addition, tenants can only be kicked out if they breach the contract or behave in an extremely uncivil way. With better property legislation in place, tenants in Britain will be safeguarded from the decisions of unfair landlords.
Femi Oso Alabi