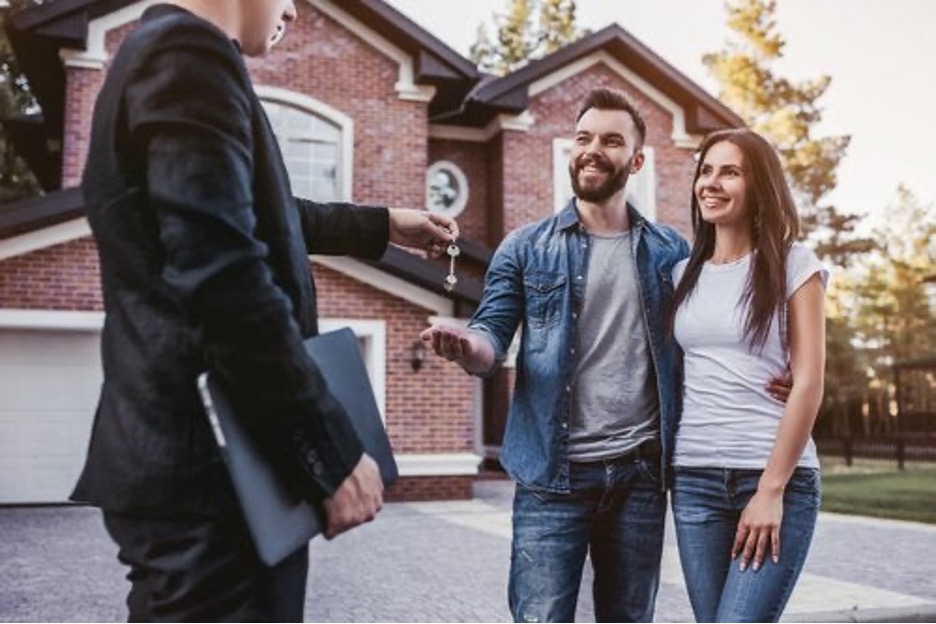 Investing in a rental property is one of the best ways to expand your investment portfolio while minimizing the risk through diversification. If you make the right choice, a rental property can be your most lucrative investment so far. 85% of people moving across the borders look for a rental property before they move forward with the purchase of a house of their own. There is a huge demand for high-end rental properties in the market and if you know which one is the best rental property to invest in, you can benefit from this surge in demand.
Sadly, investing in rental property can be an intimidating task, especially if you are a first-time investor. Detailed research is your only way to find the best property options and invest in them to get the advantage of the future yield. In this post, we have highlighted the top features of a rental property that makes it ideal for investment purpose:
Getting started with the research for the best rental property
Before you partner with a professional, kick start your search at your own level. It is reported that many times agents put a lot of pressure on the investors to buy the first property they encounter. To eliminate this mistake, you must start the research and check for as many properties as you can. Having options is a great way to ensure that your choice is credible. Make sure you have a list of preferences that you want in your property. This includes size, type, location, amenities and more. Let us discuss the key features of a rental property in detail:
Neighbourhood:
Depending on the choice of your neighbourhood, you will get the tenants and rental rate. If the property is close to a university or college, the majority of renters you will attract will be students and the rental income will also be low. On the other hand, if you invest in a property that is located in an area with many offices and commercial establishments, the majority of your customer pool would be working-class people, both single as well as families.
Property taxes:
Your aim with your investment in a rental property is eating a great income. It is important that you keep a tab of all the taxes and other fees you have to pay in order to calculate the profit you will be earning from your investment. There are different property taxes on rental properties imposed by the state governments. While high property taxes are not always bad, you might have to pay a high tax for a high rent yielding location, you must, however, check that whether or not the location is worth such a high property tax.
Crime rate:
Whether it is a rental property or a property listed for sale, the first thing a renter or a buyer wants is safety. If the crime rate is high in any neighbourhood, you might not be able to attract any tenants easily. Make sure you check with the local police or the state website for accurate crime statistics in a particular area. From vandalism to petty crimes and heinous crimes like murder and rapes, you must keep a tab of all types of criminal activities recorded for the area.
Schools:
If your main target is families, you must ensure that the rental property is located in an area that has good schools and recreational centres nearby. Any family, while searching for a rental property, would first look for the schools available in the vicinity in order to get a quality education for their child.
Amenities:
Of course, the amenities within or outside the rental property are very important to check. You must look for the parks, restaurants, gyms, movie theatres, public transportation links, and many other amenities that a renter would look for in a rental property.
Job market:
Locations, where the job opportunities are growing, have a greater attraction rate than those with limited job opportunities. Keep an eye on the upcoming industrial establishments or a new company making base in any area where you get a potential property to invest in. If the property will be closer to a commercial centre, the renters will be highly paid professionals searching for rental income at a close distance from their workplace.
Listings and vacancies in a neighbourhood:
If the neighbourhood shows a high rate of listings and vacancies, it indicates that people do not prefer to live in that neighbourhood, for some reason or other. Moreover, it may also indicate that the neighbourhood is in high demand in a particular season only and that the rest of the season would be vacant. In case of a high vacancy rate, you will also have to compromise with the rent as people have more options hence better negotiation power.
Always remember that people want to become a part of the local community and at the same time want a rental option that offers them the best amenities and proximity to their workplace. Make sure you research thoroughly before you invest in a rental property and ensure a great return on your investments.
Ref number: THSI-1949