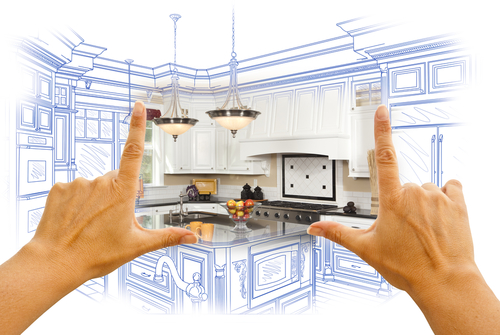 A successful kitchen renovation would depend largely on how adequate you had planned it out. You may be excited to spruce up your kitchen but quite unsure where and how to begin, whether it is a complete kitchen revamp or just a little fixer-upper. There are crucial steps you have to make before and during the renovation. To help you make it smooth-sailing, here are a few tips:
1. Plan Your Renovation Well
Planning should be your priority before starting your kitchen renovation. It will help you be on track, as well as budget your resources. This Chicago kitchen renovation is an example of a well-planned kitchen renovation you can refer to. Moreover, you need to plan the following:
Kitchen Design

– Take your time planning your kitchen design properly. If you have the budget, plan it with the help of an architect and a design team. Know precisely what you want and how much you are willing to spend on it. You wouldn't want to make any changes while the renovation is already ongoing.

Timeline –

You must prepare a timeline of your renovation project for you to monitor whether you are on track or are already delayed. This is important to know, especially if you are planning to stay inside the house while the renovation is ongoing.

Where You Will Stay

– If you plan to stay inside your house while the kitchen is undergoing renovation, you must be able to add to the level of protection against possible health hazards, and to close off the area to maintain cleanliness in other parts of the house.

Budget –

Before the renovation, list down the prices of product or material options, and make a comparative analysis so that you can keep a close watch on the expenses once the renovation starts. Once you decide on a budget allocation, stick to it. Be honest with your contractor or subcontractors (if you have any) about it so that they are guided accordingly. Provide for a 10 to 20 percent contingency fund for any miscalculations.

Available Kitchen Space –

For flexibility and a less cramped look, your aisle should be a minimum of 5 feet or 60 inches. Measure the appliances, cabinets, and other fixtures (if you will not get them custom-fitted) to make sure that they will fit perfectly into the space you are allotting for them.
2. Consider Hiring a Contractor or Subcontractors
Renovations require a higher level of skill sets due to all the work that needs to be done. Although you can do some of the things yourself, you would still have to consider hiring carpenters, cabinet installers, painters, electricians, and flooring technicians to do the other jobs for you. Before hiring them, you must check their qualifications so you will avoid any problems during the renovation.
Once you hire them, do not hesitate to ask them for their inputs when it comes to the practical side of the design you want. You may be planning a model based merely on aesthetics, which might turn out to be a functional disaster for your kitchen. Hiring subcontractors not only gives you a chance to hear expert opinion, but it also saves you the stress of having to do all the work yourself.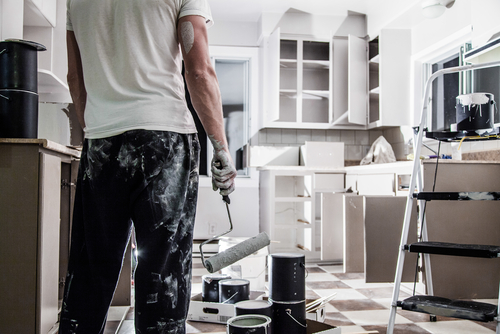 3. Regularly Talk to Your Contractor or Subcontractor
It might take around eight weeks to renovate your kitchen, depending on the amount of work it needs. Do not forget the timeline that you have prepared before starting the renovation project. Other people would do most of the job if you opted to hire a contractor. However, this does not mean that you stop working altogether.
Remember that you remain the captain of the ship and you get to decide on everything that is done in your kitchen. Regularly drop in to check the status of the renovation. Talk with your contractor or subcontractor, and find out where they are having issues, if any. Tell them to be open to you if any concern crops up.
Also inform your contractors if someone in the household has health issues that may be triggered by the renovation process, such as asthma or breathing problems. This will let them adjust accordingly when using adhesives like high-gloss lacquers and phenol formaldehyde. Having a productive and streamlined communication system with them allows for a smoother renovation process.
4. Order Materials and Products Early
Some products, such as custom-cabinetry, custom-fabricated furniture, or other tile and stone products require long lead times for ordering. Make sure you are familiar with the manufacturer or supplier's processing time, from order to delivery. If possible, make your orders months or weeks before the renovation or demolition to avoid any delays in the project.
Conclusion
Renovating any part of the house bring a mixture of excitement and uncertainty. To avoid being overwhelmed, always make sure to plan everything out before you begin, and follow your plan and timeline throughout the project. Be open and learn to adjust when you realize that some of your design goals are not working as planned. Check out these trendy renovation designs that may fit your preference. But more importantly, learn to be hands-on with the project for a smooth renovating process.