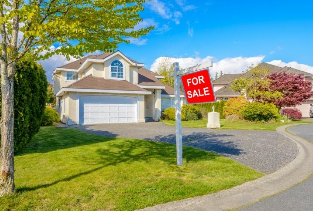 No one pulls up to a potential property, sees a yellowing, dead lawn and says, "It's perfect!" Lawns are critically important to home sales; they show that the previous owner cared about the property and invested in proper maintenance. Plus, lawns look good from the curb, and curb appeal increases a home's value dramatically.
However, lawn care can be difficult, and few home sellers can be bothered to spend their spring and summer evenings tending a yard that soon won't be theirs. Sellers and real estate agents should take advantage of the following lawn care tips to keep the landscaping looking fresh without wasting time, energy or money on the lawn.
Understand Convention
When homeowners move before selling their properties, they sometimes assume that their real estate agent will handle upkeep while the home is on the market — but that isn't necessarily the case. Though a real estate agent has a vested interest in selling the home quickly and at a high price, they might not be interested in managing a home's maintenance. Legally, the home remains in the owner's name, meaning they continue to be responsible for keeping it looking good and functioning properly.
Owners who cannot oversee upkeep of their properties should discuss their options with their real estate agents. Some agents are willing to assume responsibility for maintenance — but owners should be careful to spell out in the listing agreement exactly what services agents are tasked with overseeing. Owners might also want to take responsibility for choosing service providers to control costs because agents never pay for ongoing services to a home.
Hire a Lawn Service
Regardless of whether a homeowner continues to live on a property or moves while the home is on the market, they should hire a lawn service to manage lawn maintenance. Lawns are much more difficult to care for properly than many homeowners suspect, and lawns are simply too important to a home sale to risk shoddy care.
Throughout the spring and summer, homeowners need lawn professionals to manage mowing, which is perhaps the most delicate operation in maintaining a lawn. The experts know the right height to mow and have high-quality equipment that keeps a lawn disease-free. Homeowners might also pay a lawn service to overseed in the spring, which will increase the density of their lawn and make it look especially lush and healthy.
Homeowners with patchy or dead lawns will need more intensive assistance. First, experts will need to diagnose the lawn's problems, which can be due to any combination of issues with water, sunlight, soil, pests and pets. It is likely that a struggling lawn will need services like aeration, reseeding and fertilization, but it is also possible that pesticides or fungicides might be necessary. Homeowners should be willing to do the utmost to save their lawns, and that means hiring the best lawn service in their area to increase curb appeal.
Be Careful With Watering
Unfortunately, homeowners cannot pay a lawn service to manage watering, which is the lawncare task that most homeowners get wrong. Water is essential to growing a lawn; grass requires water to live and thrive, and without it, grass wilts, dehydrates and dies. However, it is dangerously easy to overwater a lawn. Too much water will encourage the proliferation of pests and disease, it can carry vital nutrients away from the soil, and it can cause the grass to rot. 
Most lawn experts advocate for a few long, slow waterings per week. This allows water to sink down into the soil, where the roots can soak it up, but it also allows the soil to remain dry enough to prevent fungus and disease. The best solution is to install an automatic sprinkler system and set it to run for thirty minutes three times per week, ideally in the early morning. Then, homeowners can be relatively certain that their lawns are getting the proper hydration without bothering to drag the hose around all week.
Even in a seller's market, selling a home can be hard work. Homeowners need to be prepared to invest time and money into their lawns to attract the right buyers and the right price.