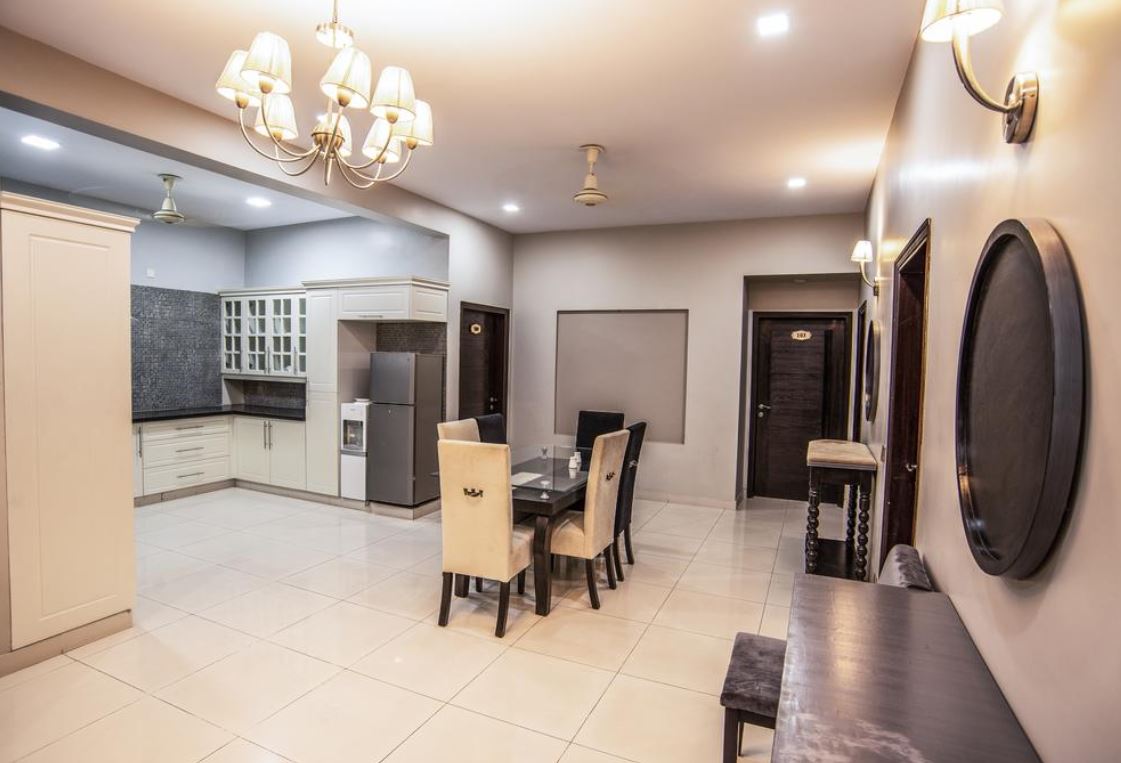 We all need a good home, either we buy it or rent it. We care about everything in it, spacious rooms, neat and clean bathrooms, organized and a big kitchen with cabinets, and what else? Well, the floor. Now, what if you are the one who is selling or renting it out for potential customers? You can choose to get the best flooring along with other best things to attract the attention of potential customers.
The flooring of the house in one of the first things your tenants or buyer notice in the first place. If your flooring is stained with seepage marks or some areas are damaged, then your potential tenant will first think of how careless you were about the basic maintenance of your house. And ultimately he will leave the deal. 
This article is all about how you can rent out your home to better rates. Let us get started with the details of each one. All of them are related to the flooring and how this one thing can change the whole game for you.
Gives Neat Outlook
The neatness, luxury look of the floor means a lot to the users. If you are living yourself in such a home where there is vinyl flooring then you would know this feeling. Now if you want to rent a home, and at a nice price which will bring enough profit to you, then try to consider such flooring. You will get back the money through the first instalment of the customer when the home is rented to the potential customer. Obviously, people go for an outlook at the start and then proceed to the next things. If you are able to give a nice first impression, then it is a win-win situation for you. 
Prove Less Maintenance Cost
Most of the people do not know much about the vinyl floor, and that is why they get surprised when they see a floor with this material because it looks extremely neat, shiny, and composed to the eyes. Well, if you are renting out your home, then try to have such flooring because this will help you give it at a higher price. You can share with your customer that they will need minimum maintenance of the floor, and that will save their money while they are living in that home. We are sure that this will be more than enough to convince them of all of this.
Improve Overall Condition of Home
Many times, people mainly consider the condition of the home in which they are shifting. Even if they are not buying it, and just getting it for rent, they like to see it neat, clean, and in good condition. So, what you can do as a seller is to attract them by using the vinyl flooring which is very good to see. It changes the whole look of the home, so try this out and see the difference in the sale amount. Overall, your house will look nice, neat, and clean. This is the first thing people consider when they come to buying an already constructed home. So, give them this impression to grab their attention and satisfaction. We are sure that this will help you a lot in this process. 
Luxurious Impression
Although there are so many things which are included in the list of components that make a home look luxurious, one of the most important among them is surely the floor. If it is syncing with the whole theme that is followed in a house, then it makes it look automatically very attractive and nice. However, along with just matching themes, the colour combination, and designing also plays a huge part in making everything shine and stand out from the rest of the things. So, we can say that this one is another very good advantage of having the renovation of the floor before selling it out. This will help you get better rates for it. 
Conclusion
Starting the business is not easy, and in the same way, there is no doubt that the flooring which people choose to do in their homes with this material is not easy in terms of investment. However, one thing should be kept in mind that the ones who use it are very happy. Even if they live themselves in the home with the vinyl flooring, or they rent it out. So, you must also explore the points given above, learn about it, and get the advantages from it. 
Ref number: THSI-1966