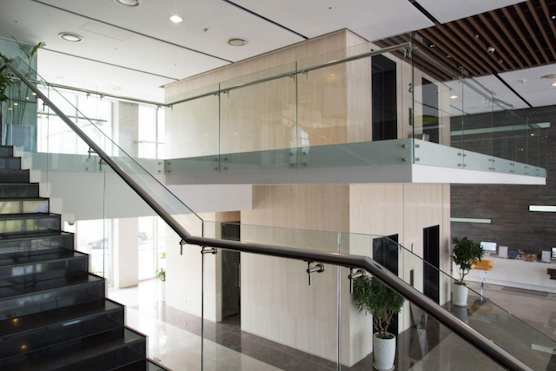 Whether or not you like it, housing is a basic necessity we have nothing to do but to pay up. And if you're the kind of person who loves saving money, budgeting, and achieving a rent-free life, you've come up to the right place. 
Oftentimes, your housing is your most expensive monthly expense that has taken to a new level. Last year, the average monthly rent for an apartment in the U.S. was $1,468, according to Statista. In January 2021, the numbers already look different. Without a doubt, 2020 was a year of change, and the change in the average lease price proves that fact. Since the prices have increased significantly for all apartment types, questions like 'I need help to pay my rent' are no surprise, and a lot of people use services like northnloans.ca to solve such problems. 
The path to having that financial dream cash balance in your bank account is challenging. The good news is that there are more affordable alternatives to reduce or cut your rent expenses. The following life hacks are not new but can help to live rent-free that's legal too.
Life Hacks: Have Others Pay Your Rent
#1 Get Roommates
The idea of getting roommates is not strange to 81 million US adults ages 18 and older who share their household with another adult. Individuals live in shared households for a variety of reasons, and providing a space necessity is one of those. Of course, the benefit you'll get depends much on your living conditions. Say, if you rent a 3BR for $1,500 per month, let them pay $750 each and your benefit is obvious. For extra benefit, add another roommate. 
So, if you're okay with living with roommates, this method would be right up your alley. But before inviting, do background checks, ask for references, save yourself from troubles. 
#2 Rent to Sublet
Subletting is a great way to live rent-free if you are sure you won't get in trouble with your landlord. So before you'll split or create rentable space to sublet another unit or two, take a closer look at your contract. If there's nothing specific about subletting, use it as you wish.
Without a doubt, adding a roommate will change your living conditions. Of course, it depends on your circumstances, but it's more likely to impact your day-to-day life. In fact, the contract that covers the rent amount, damage deposit amount, and rules for living with you won't hurt. Local college students or people who work nearby would be the right option to consider. 
#3 List a Room with Airbnb
Since the pandemic has tamped down Americans' wanderlust in 2020, the demand for longer-term vacation rentals has increased instead. If the average stay in 2019 was eight days, now in 2020 it's 12. Vacation rentals are the other option to try if you want to live rent-free. List your property on Airbnb or any other major tech frontrunner to get the booking. 
Amenities like faster Wi-Fi, private parking, and proximity to grocery stores would be a nice extra. While a separate entrance would help you earn some extra money. What is great about this option is the fact that you can charge the rate per night. Ensure your visitors that you practice social distancing. Disinfection isn't necessary, but it would definitely be a respectful gesture from your side. 
#4 House Sit or Pet Sit for Others
If you're not able to come up with your rent, consider choosing a house sit or pet sit option. Oftentimes, people didn't like the idea of leaving their homes alone for long. They don't want to leave their place unattended, so they look for someone to come and live at their place and do basic upkeep. As a result, their home is guarded while they are away and you minimize your rent. So why not bounce from this? 
The best thing about this option is that it does not necessarily need to be an apartment or house. If you love being on the water, boat sitting might be a great way to live rent-free. Situations like the ones mentioned above happen often, in fact. House sitting and pet sitting jobs are quite flexible, letting you go from one house to another. 
#5 Rent for Work
Do you mind living on-farm? If not, then there are a lot of programs that let you live in the owner's property for free in exchange for work. If we talk about farms, then get prepared to get physical work. Thus, you might be tasked to clean stalls or help milk the cows. All in all, an option that enables you to live rent-free and keep fit is not all that bad an idea. 
There are also situations when you can live in a local family-owned hotel and could even have breakfast for free. In turn, you will provide cleaning services or maintenance. Sure, it's not a full-time job and could be a seasonal option only. Yet, if it fits right with your needs, then why not give it a try? Of course, it always makes sense to be careful with your contract. To avoid unpleasant surprises. 
#6 Live with a Relative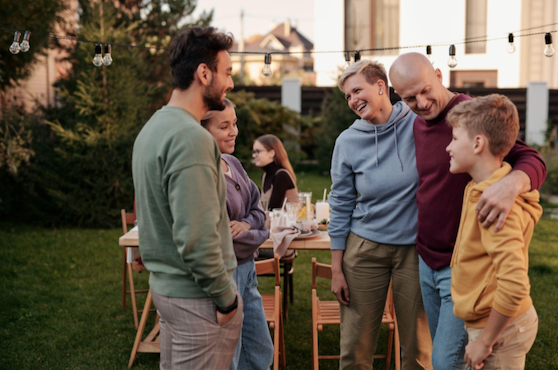 The number and share of young adults living with their relatives or parents are on the rise. Co-living becomes the other alternative to sharing a home with relatives for those who struggle to afford rent. Thing is, it's normal for adult kids to move back and live with family, no matter who says the contrary.
Living with a relative for free in exchange for help around the house would be a great option if all mentioned above didn't work for you. Whether it's an elderly grandparent, uncle, or sibling, the key feature is peace. There are a variety of reasons why your relatives will want to live with you. If this will help you live rent-free, go for it. 
Don't want to be a free hoarder? You shouldn't. Paying electric bills, renovating the garage, or taking care of groceries, the list of work you can be responsible for is not all that short. Submit the rules of your parents' house and live rent-free until you're ready to move to your own place someday. 
Don't Give up
Being behind on rent (13.8 million adults) demoralizes. Yet don't dampen your spirits. Stop not trying alternatives that offer you to live rent-free. Even though living in a van doesn't look optimistic, it could save you money to pay the bills. You can also become a volunteer and serve both large and small American communities. Don't mind changing your career? Then working on a cruise ship or for a travel excursion company would be just the thing for you. 
As you see, your options vary. To benefit, learn which one option could help you live rent-free and go for it. Take care of all ins and outs to know what to be prepared for.
Ref number: THSI-2435