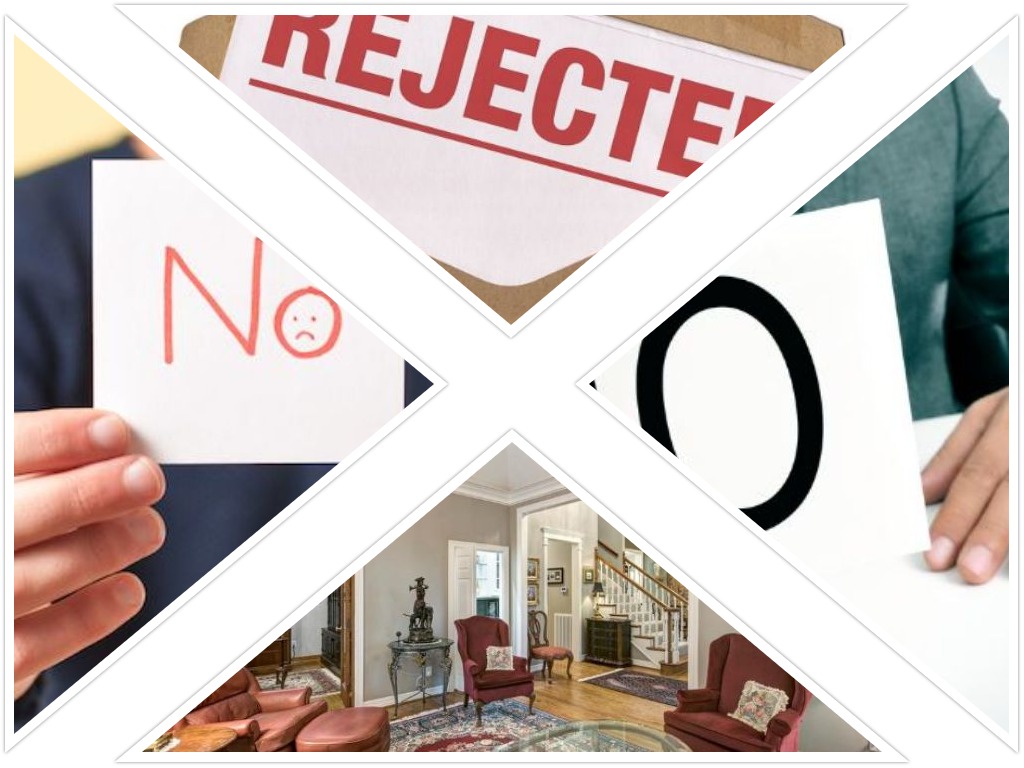 Several situations exist that mandate that you reject a tenant's application. As a landlord or apartment manager, you are running a business and collecting timely rents is your main objective.  So when a potential renter applies, you need to do your do diligence before you accept or reject them. Here are some common reasons whereby you might want to opt for the later.
Lack of Income or No Job History
How can you expect the renter to pay ontime and stay current if they do not make enough? Many Houston Downtown apartments apartments require that the monthly income should at least be 3.5 times the current rent. Also you want to verify the amounts with their employer. Don't just take their word for it. If the tenant is self-employed, then you cant to look at previous banks statements for up to 6 months, to make sure they are depositing funds regularly.
The Applicant is Lying
Which brings us to lies. The majority of time the tenant will lie on their application about criminal history or income. It shouldn't take much investigation to find out what if anything the tenant lied about. Most landlords and manager operate by a no leniency policy. If you catch someone lying, then it's a good idea to just deny them approval and move on.
The Tenant has a Recent Bankruptcy
Bankruptcies are never good. This means that they have too many debts to overcome.  They no longer want to be responsible for money owed. You can always ask them to elaborate on what happened and why. But this can never be good.
Bad Credit
Low credit scores are a sign of troubled fiscal responsibility. Maybe there is a recent bankruptcy, high credit card debt, or a significant amount of unpaid bills. Unpaid phone bills can also indicated that the renter is someone who you might want to reject.  If you have further questions you should direct them to the applicant and see what they have to say.
There is an Eviction
All apartment applications should ask about any evictions that occurred in the past. Unfortunately, this means that not only did the tenant not pay rent, they had to be forcibly removed by a constable. Proceed with caution here. Many landlords refuse to rent to anyone with an eviction. The cost to evict can be significant. Plus you have to include the costs of not collecting rent during this time.
The Refuse to allow you to check their criminal background and credit report
This type of tenant probably has something to hide here. This is the type of renter that cannot be trusted and should be denied immediately.  Remember that you want to have a strict policy in place that treats each renter that same. You don't want to start treating people differently. This maybe against the law and can get you into some trouble.
No doubt there should be a strict approval process in hand for each applicant.  A little investigation can uncover details that can save you from accepting renters who are not great applicants.  This will help lessen the chances you rent to someone who fails to pay their rent.