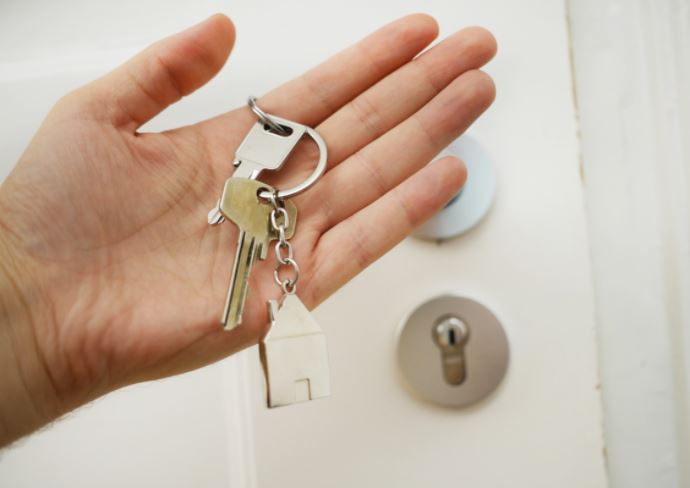 Don't Forget to Lock Up After Lockdown
With lockdown restrictions easing, more and more of us will be heading back to work, college or school. If you've been spending long periods at home it's possible that you may have taken the eye off the ball when it comes to home security. After all, if someone's in the house all day or you only pop out for a quick walk you may it can be easy to forget to lock up properly.
However, while you should be keeping your home safe however long you're away from it if you're leaving it unoccupied for long periods you want to be particularly sure that it is secure. That's why we've asked the team at Absolute Locksmiths Leicester to give us some tips to make sure that your property is as safe as it can be when you're not home.
Check your locks
You might be one of the people who has spent lockdown getting on top of all those little jobs around the home. In that case, you've probably already checked that your locks are in good working order. If not, now's the time to do it. 
Check for loose handles or locks that stick or jam. And don't forget window locks. Make sure all your windows shut snugly and that the locks on these are working. Make sure that you know where the keys are.
You may be able to fix minor problems by tightening up a few screws, but if you are in any doubt at all about how secure your locks are, ask a locksmith to give them the once over.
Upgrade your locks 
Is it time to invest in your home? If a check of your current locks shows that they are less than ideal, then why not consider upgrading. You don't need to change all the locks on your property to improve security. Your front door is one of the most common points of entry for burglars but fitting an anti-snap lock can stop them in their tracks.
Standard locks can be subject to lock snapping, where burglars break the lock to gain entry. However anti-snap locks are designed in such a way to snap at a specific point that won't compromise their efficiency. Top-of-the-range anti-snap locks often have additional security features such as a lockdown mode that activates a second lock inside the cylinder making your door all but impregnable.
Check your boundaries
If you've got any sort of outdoor space, whether it's a small courtyard or a large garden, see how easy it is to get into it. Thieves may not only use your outdoor space as a route into your home, there have also been reports of householders having garden ornaments or even plants stolen.  Gardens and yards can also provide access to garages and sheds, which may be home to valuable tools or bikes.
Inspect hedges and fences for any weak points, and fix anything obvious. You may also want to consider planting prickly shrubs such as Pyracantha that can discourage potential thieves from trying to enter your garden. Make sure you check locks and bolts on garden gates, fitting a swing bar lock on a garden gate is a simple way to make it even more secure.
Once you've checked the boundary of your property, ensure that the locks on any sheds and garages are also working well. Make sure they are securely attached and that the wood around any locks -particularly on sheds – isn't rotten. Replace any locks that are damaged beyond repair.
Think about lighting
The easing of lockdown coincides with the evenings getting longer. As it gets dark earlier, you will become more aware of how effective your external or security lighting is – assuming you have any. Security lighting, particularly lights with motion sensors, tend to put off potential burglars and so are a great addition to any home security set up.
External lighting can also make you feel safer when you come home, in addition to making it much easier to find your keys when you come home after dark.
Consider an alarm
Checking your home security may have inspired you to increase it even further by installing an intruder alarm. If you are thinking about an alarm make sure you speak to a specialist alarm engineer who will be able to advise you of your best options.
If your home already has an alarm, and you've been working from home, you may have had less need to use it. Whether or not this is the case, it pays to have your alarm regularly serviced. Once again speak to a specialist to carry out a full service.
Remind everyone of the importance of security
If you live alone you've only got to worry whether you remember to lock up probably. However, if you live with family or friends it's worth making sure that they are as clued up on home security as you are. 
Lots of young people will be heading off to school or college for the first time in up to 6 months, and they can frequently be the last to leave the house in the morning and the first back in the evening. It's therefore especially important that they are reminded of the importance of shutting windows and locking up before they go out.
Whoever you live with, it's worth going over your home security measures with them regularly, particularly if you've fitted new locks or alarms that they may not be familiar with.
Whether you are going back to work full-time or will just be spending the occasional day in the office, many of us will be spending much more time away from home. With so much else to think about, make sure that home security is one worry you won't have to contend with.
Ref number: THSI-2230