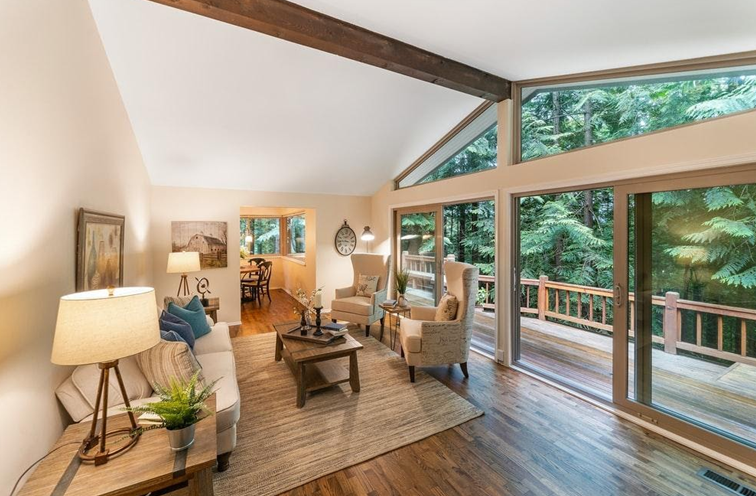 Why use your loft as your stockroom when you can turn it into a beautiful and useful room. Clear your clutter, and you'll see how valuable your attic can be. If your family is growing and you need an extra room for different purposes, an attic expansion or conversion is the cheaper way more than moving to a bigger house or constructing an additional room. Here are some ways to use this area that you ignored.
An Office-library for a Quieter Place
If somehow the extra bedroom in the attic isn't what your family wants, and at the same time you're working from home, a home office could be an excellent loft conversion idea for you. For you to work comfortably and focused, a home office needs plenty of natural light, such that you should avoid installing black-out blinds and heavy materials that can block the sunlight. You can use the remaining space under the inclined roof to make a fitted bookshelf to stack your favorite books.
Converting an attic can be hard work that includes construction and re-designing and might be too troublesome when you do it alone. For this reason, the experts from Manchester's Loftera recommend that you let the professionals do the work for you. The skilled team can help you turn your attic space into a comfortable space. You can also browse online for the design that you want and discuss it with the experts.
Fancy Built-in Storage Area
It might be challenging to decide what to do with the awkward low space between the roof slope and the ground. Nonetheless, you can use this to make it an attractive home space. You can use this space to organize the things that you rarely use nicely. For example, you might want to install customized drawers to keep your essential paper works. Build cabinets that can accommodate some of your clothes and accessories. You can display here your mugs collection or anything that you fancy. You can also place a carpet, couch, and subtle lighting to make it elegant. 
Just make sure to use it creatively so that it will not look like a neglected storage room.  It will help if you put light fixtures, some wall art, and a chair for you to lounge over when trying on clothes or organizing your collection. 
Escape into a Cozy Sitting Room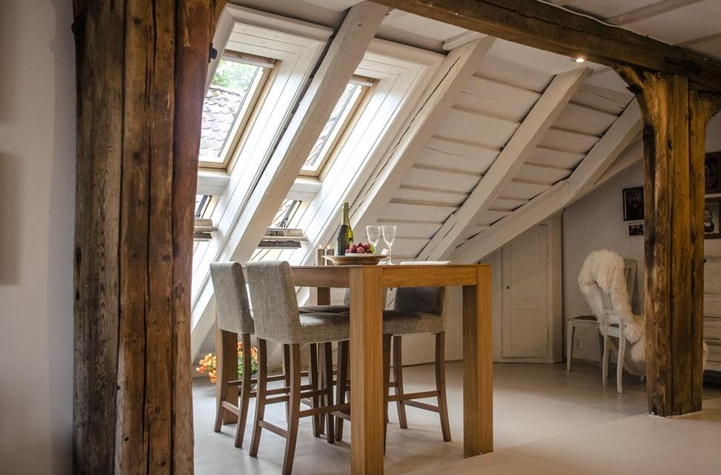 Make it your getaway place. A place to be where you are just by yourself when you need to unwind or want to take a break from your children's clutter and noise, and other stressful things you encounter. Decorate it casually with pastel color that soothes your eyes. Toss a rug or a recliner so you can be comfortable if you want to take a nap. You can design it with a balcony that oversees your garden or the greenery outside. Fresh air and nature uncluttered our minds, so this is a great idea to convert your unused attic space.
Indoor Luxury Garden 
Millennials are going with the trend of indoor gardening. Due to the current pandemic more and more of us are staying inside our house and acquiring new hobbies. Gardening is a therapeutic and a fairly cheap pastime. Long before you start your loft conversion, you have to consider the interior design to decide. Plan where is the right space to put your plant stands and tables. Take into account the height of the ceiling. The minimum height for a loft conversion is 2.2 meters. In addition to that, you must consider the width of the space. The unique shape of the attic will make the space look more than exotic. Hang some ferns on the ceiling, put lavender in the windows, and small plants on the center table to make it look more enticing. Moreover, you can put bean bags and carpet to make it cozier.
All in all, we always have that spare space in our house that we don't use that much. Instead of dumping unnecessary things into that, turn it into a useful but a decorative place to stay. Be imaginative and always think outside the box. Loft transformations are most often used as spare bedrooms, but they do not have to be as always. Attic places can be converted into beautiful offices, dining rooms, family quarters, or anything that comes into your mind.