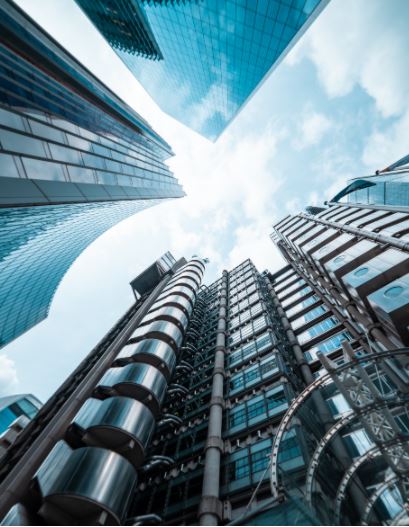 Everybody wants to have a cosy, welcoming home, where they will be able to forget all their troubles and enjoy a quiet neighbourhood. When you think about buying a house or flat for the first time, you often imagine a perfect dwelling. To save this picture from shattering due to the realities of buying a house, be more down to Earth and have a good look at every option possible.
Is It Worth Buying a New House?
First of all, we need to define the term "new house". Sometimes people refer to a place as "new", even if it has already been bought and people have lived there because the house has been constructed relatively recently.
Right now, we are talking about places nobody has ever owned. To view all new homes for sale in London means spending a considerable amount of time in front of the screen. But if you are excited to find a perfect home, it'll pass really fast. Here are the lists of advantages and disadvantages of a new house.
Pros:
Low level of maintenance. When you buy a new flat, you don't have to continually fix everything, unlike much older buildings.
Lower energy bills. According to "Which?" statistics, the rooms are generally better insulated in new houses than in older ones.
If you are buying a flat in a house that is to be built, you may be able to choose some design elements.
The equity loan scheme is available only for new houses. This can be an excellent solution if you need financial help.
Odds and ends, that may have drained your wallet otherwise are already included in the final price.
Prices can be negotiable.
Cons:
New properties can cost more than the older ones, which have almost the same advantages. That means that sometimes it is cheaper to buy a flat, where people have already lived, and get almost the same conditions.
Getting a mortgage for a newly built house can be more complicated than for older ones. Some lenders can put stricter limits on the max property value they are ready to offer a loan for.
The mortgage is valid for six months. This can be a problem for people who are considering buying a home that has not been built yet.
Delays are to be expected right now. Your new home may not be ready in time.
How Long Does Everything Take?
As experts on the site "Building Design" say, on average, it takes 20 – 90 days to find a proper house, 15-30 days to get a mortgage offer, 20-30 days to find a decent solicitor, and 10-30 days to get the key and move in. So, it may take half a year from first thinking of buying a flat to stepping inside your newly built, untouched home.
Of course, there is no reason to rush as you don't buy houses every day. Every step should be taken seriously. It's not something you can quickly read about and do.
Several Useful Steps to Find a Reliable Builder
Be prepared for a long search on the Internet. Don't hesitate to call or write the builder and ask all the questions you have. It would be nice if you wrote down everything you need to know in order not to forget anything. Here are some things you have to pay attention to.
Ask your friends, colleagues, or members of your family. There is a big chance that some of them will be able to share with you their opinion about builders. Any information, positive or negative, is valuable as you need to know which builders you want to give a try and which ones you would like to avoid.
Check some sites for reviews and feedback, but don't put all your trust in one source.
Try to pick a builder from a trading association with a spotless reputation.
Once you have picked a builder, check its insurance policy.
Ask about VAT and find out where the builder is buying materials. Always ask for receipts when you are paying and make an effort not to lose them.
Have a clear picture of how long the construction will take. Some short delay is okay, but long and frequent rescheduling is a solid reason to contact your lawyer.
The site "Saga: Homes and Gardens" recommends that you make sure that local council regulations are not broken.
In the End
We wish you good luck in finding your new family home! Let it be a place where you feel comfortable, relaxed, and ready to step into the outside world in the morning with renewed strength and joyfulness!
Ref: THSI-1909