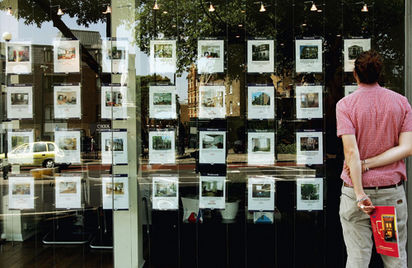 Living in a house may be the best way to live your life. One of the reasons people consider this is because they get their own space and can do what they like whenever they want to do it without asking for anyone's permission. When living in a house, you can have your own space from the outside world. You don't need to worry about anyone having access to it if they don't have a valid pass or key, which is why many people prefer this type of living arrangement compared to living in an apartment or condo where people can get inside if they want to.
What is your target market?
In any marketing, it's always best to have a clear idea of who you are targeting. Knowing what age group or demographic you're going for will build a base to create your brochure templates so they can attract them and communicate with them. This will also help you figure out what kind of pictures and designs you should be using.
Be sure to involve the users in your brochure examples
.
If you're using brochures or any printed marketing material, don't forget that these should be given away for free. It's essential that whoever will take one can read it in the first place. Therefore, they should always include some font that's easy to read. Use a large enough font so that anyone will be able to read it even when they are walking or driving by your housing complex.
Theme message 
A clear understanding of what you are trying to sell is essential. What do you want your user to know about what you are offering? To make this stand out, it's best to have a catchy headline that will draw potential applicants in. You can always use a number or statistic since humans need an immediate answer and not just one that's too vague and leaves them hanging.
Design
The way a brochure looks can either make a person interested or turned off from what you are selling. Always go for a more modern and clean look, especially if you're looking for an upscale market. You want it to be inviting, so choose colours that bring a sense of comfort to those who will read it. The layout should be simple so that anyone can easily understand what's being advertised.
Use images that have a story behind them
When using pictures, try choosing ones with a bit of backstory or explaining the place itself. You can select one image and then build on it by finding photos that will show people what your home looks like from the inside, from the outside, or a bird's eye view. The more images you have available to choose from, the better.
Make it about your residents
.
You can also add information about who lives there and how they live their lives, especially when you're trying to cater to a different demographic. You can show off your facilities by adding pictures of the gym, pool, gaming room, or other similar spaces so potential residents can see what they are getting themselves into.
Try using high-quality paper for printing
.
If possible, try using 100-pound gloss or even matte paper for your brochure. This will make it easier to read, look at, and feel better overall. That way, those who take one can feel like they're getting a quality piece of work that you put a lot into instead of something that skims the surface of what you have available.
Incorporate a QR code
Including a QR code is a great way to let potential applicants know that you're going high-tech with your marketing. Instead of having them read through all the details for what you have to offer, they can scan the code, and it will take them to a website where they can learn even more about what's on the table.
Don't forget to add your contact information
.
It's always best to include a contact number and possibly an email address that is easy to spot so potential applicants can get in touch with you and see what is currently available. Most free brochure templates available online already have placeholders for these. At the same time, it helps to include a website and any social media accounts you have where people can follow along with what your company is doing.
Think outside the box
If there are other problems that you're concerned about, it might be time to get creative with your marketing plan. It would help if you always looked into ways to stand out from the crowd and make it easier for people to see what you have available. Try hosting a raffle or special event that will draw attention to your housing complex and leave people wanting more information. You should also seek advice from professionals experienced in marketing to learn other valuable tips that could help bring your company up to another level.
Bottomline
Now that you know how to make a brochure, you can conceptualise your examples. These are a few of the many factors you should consider when making your housing brochure templates stand out from all others. Now that you have the information, it's easy to take what works and apply it to your own business. By going above and beyond, you can easily separate yourself from the rest of the pack and become one of the most talked-about housing companies out there who are catering to a specific crowd.
Ref : THSI-2651 / ZD.23746