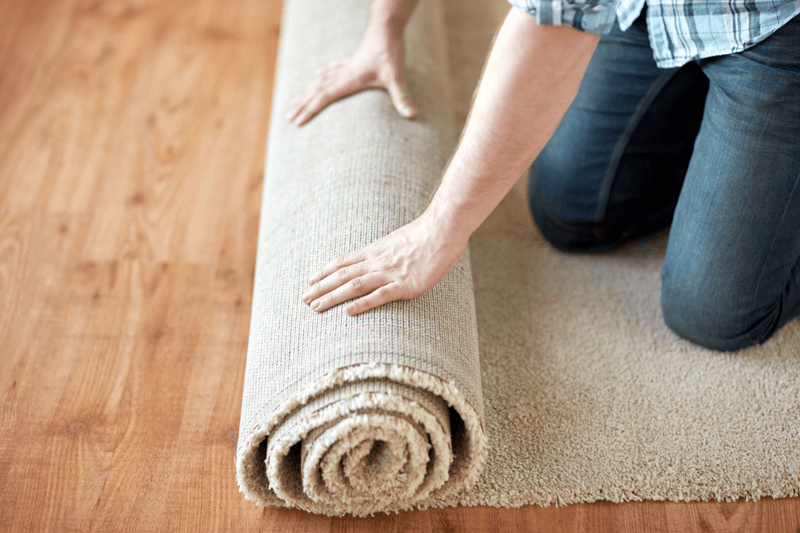 For a beautiful home, and for those conscious of a healthy home environment – free from allergens or irritants – the replacement of carpets with beautifully sanded, wooden floorboards could be the most effective way to accomplish this. Making this leap to change your home's flooring could also increase value to your property for more than you'd think. While undoubtedly, a soft and squishy cream carpet and underlay can feel sumptuous and cosy, it can also be very costly, requiring regular cleaning –even regular replacement. In contrast, the incredible versatility of a professionally sanded wooden floor can provide the base to your home's interior – bringing your décor and furniture pieces to life. Framing your home's rooms with a waxed, stained or polished wooden floor exudes a timeless luxury that can last for many years, exerting an air of classic opulence that will make the rest of your interior design choices shine.
Practical and Easy to Look After
One of the most important advantages of a hardwood floor, that many people tend to overlook is the timeless appeal that wood has. GJP Floor Sanding has a great team that can advise you on the best products and the general 'do's and don'ts' of maintaining your wooden floor for many years to come. Wood's appeal has lasted centuries, and still very fashionable, as well as a practical option for any family with pets or children. With the right care and advice, wooden floors can look stunning for many years and withstand the patter of chaotic family life with gusto and character.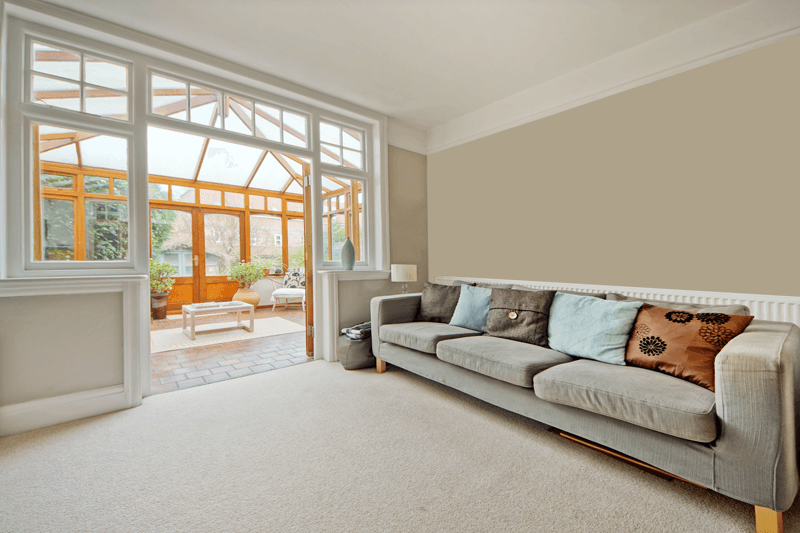 Warmer Than Carpet
Apart from looking beautiful, wooden floors are so much more durable and hygienic, easy to clean and beneficial to asthma suffers and people with dust and dirt allergies. They are easy to clean and also suit pet owners with shedding hair issues, dander and the not-so-lovely germs related to indoor litter trays. They do not harbour dust mites found in carpets and are a must for any one with kids and pets. 
Hardwood floors not only look inviting but feel warm and comfortable under the feet, in contrast to a laminate or tiles – these materials tend to feel cold and look more artificial. Wood is an excellent insulator due to the material. Wood has thousands of tiny air chambers per cubic inch that makes it able to hold in any heat. Warm, smooth wood feels great, even competing with a cosy carpet, and as such, thick, decedent looking, high quality rugs should be used as more as a statement in front of open or artificial fireplace or a bedside – getting out on the right side of bed could never be more satisfying than on to a faux fur or sheepskin rug. These dusky smokey greys, blue-hued, mink and pink sheepskins look irresistibly incredible placed against a dark-stained wood flooring. If you're following the theory of colour wheels and contrast, the colour of rug should contrast enough to expose the organic grain and stain in your chosen tone of wooden  floor. For a lighter wood floor, richer, patterned paisley or even traditional Persian rugs look simply fabulous – rich patterns in an otherwise understated room.
Health – Wooden Floors Really Are More Hygienic
Allergies to dust from human skin, pollen and pet dander and hairs are a relatively modern phenomenon. While the first humans were just about making their living rooms sheltered, allergens were far less a topic of priority, with basic survival and prevention of infection being the main dangers, we have instead, along with a great many wonderful things, also evolved to develop allergies. Our environments, far cleaner than thousands of years ago, mean that some of us have become highly sensitive to various substances, as our immune systems have become more and more fantastic. The Scientific American explains this in more detail, citing that with our ever-evolving generations, inflammations and allergic, histamine reactions to certain things – parasites, fungi and pollen, animals and pets and even peanuts are all examples of our immune systems learning to neutralise what are perceived by our brains to be an outside toxin.
Regardless of what causes allergies, this new prevalence is not to be ignored, as the quality of life for allergy sufferers can be highly compromised, if not a watery eyed nightmare. Your home should therefore be a place where you and your family feel able to relax and sleep well, without hives or hiccups, to regenerate and replenish, with as few irritations as possible (of the allergen kind, at least!).
The Mayo Clinic gives expert advice to improve home living conditions for those suffering with allergies. Bedrooms and living rooms are the main breeding grounds of the dust mite cycle. This is due to the amount of soft furnishings that harbour germs. Microscopic as they are, up close, the arachnid type mites aren't doing you family much good. As a first point of call, The Mayo Clinic suggest that a solution to make the most amount of improvement to house bound allergies is to replace your carpets with a hard floor. Floor sanding being such an affordable, beautiful alternative, this can look stunning in the home and minimalise the environments so appealing for dust mites.
Dust mites can pose a serious threat to our health as an allergen, and have been proven to trigger asthma, especially in children and the elderly. Clinical trials conducted by Cytos  Biotechnology , showed a direct correlation between dust mites in your home and triggered allergies.
The Global Healing Centre cites the symptoms of dust-mite triggered allergies, listing: itchiness, infected/inflamed eczema, watering eyes, runny nose, clogged lungs, hay fever, watery eyes, coughing, sneezing, and even breathing problems.
Quoting the Global Healing Centre, "Very sensitive people even report getting red, itchy bumps on their skin after lying on a dust-mite infested rug or bed. It's easy to see why eliminating dust mites from your home could seriously improve your overall health".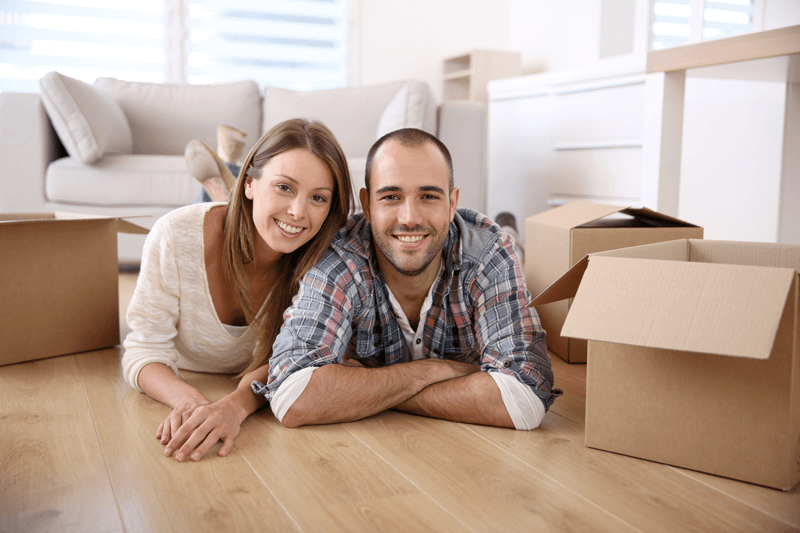 Tips for Allergy Reduction in the Home
1) Remove carpets and rugs (where possible) from the bedroom and hard, wipeable floors such as wood are preferable.
2) Avoid too many excessive soft furnishings in the bedrooms and living areas – this sadly means cushions, too!
3) If you do use carpeting, dust mites don't like the type with a short, tight pile as much.
4) Use washable throw rugs over regularly damp-mopped wood, linoleum or tiled floors
5) Replace all bedding once a year.
Why Wood Would Be Good For Your Family Home
Using 'Which?' approved professional floor sanders, highly efficient, expertly trained teams use the most powerful industrial grade equipment to mean that little upheaval is made to your day to day life; important when you've got kids, pets and other family commitments. Disruptions can be kept to a minimum so you can makeover your home in a matter of days. Whether wishing to unearth the original pine floorboards underneath your carpet, or perfect a less than desirable previous attempt, the many quirks of a period home may mean that under-floor fireplaces or hearth removal may need to be rectified – again calling for an expert floor sanding company.
Consumer Association Approved
GJP Floor Sanders are approved by the British-born charity that exists as the Consumers' Association, whom adopted the trade name of Which? in 1957.
The charity association now has over 550,00 subscribers. Which? oversees reputable British trades directories, individual businesses and newly launched products to ensure the safety and fair price of independent trades. GJP Floor Sanding services are proud to be featured as an acclaimed Which? Independent Consumer service. This accolade should be standard across all trading businesses, and it means that consumers can trust a quality level of service while remaining committed to transparent quoting, knowledgeable practical delivery of any floor sanding project in question adhering to strict policies of ethical invoicing and swift dispute resolution.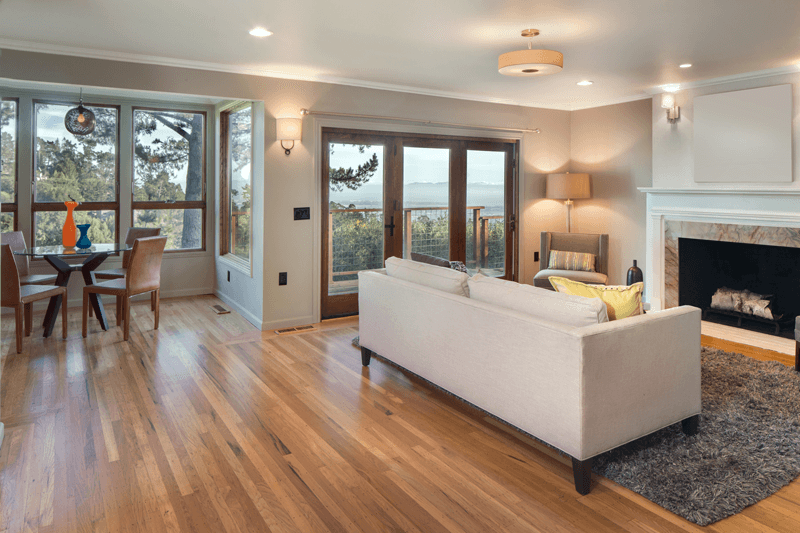 Adding Resale Value to Your Home in a Few Easy Steps
While we know that there are many ways to add value to your home, this is a pretty painless investment that can transform the look of your home immeasurably. The wooden flooring option can be very easy to maintain and can be coloured to match almost any design theme. The sealed wood is durable, and the softness of pine floor boards can easily be refinished, sanded by the professionals to a flawless standard. If you've recently moved, and have a house of exposed floorboards that don't yet look their best, existing floorboards can be polished and painted with a number of different stains and oils to help protect the wood from slow decay or even wet or dry rot in older buildings suffering from damp. Don't fret, also, if there's a serious problem, problematic floorboards don't necessarily need to be carpeted over – professional floor sanders such as London and Southern coast experts, 'GJP Floor Sanding', can replace your existing boards and repair any gaps, cracks, damp woodworm and remove the leftovers of anything below the carpet. Wooden floors are such a healthy alternative to wall to wall carpeting, and the prospect of having professional floor sanders booked in with the highest technology of sanding and dust removal equipment can be far less daunting than one would think.
Most potential buyers look for period-appropriate finishes across a potential home, and are overwhelmingly attracted to listings of properties that look like they could be moved in tomorrow with minimal disruption and alteration. This means that across the board, wooden floorboards and complimentary doors, plaster and moldings that fit the style of the property are essential.
A wooden floor always impresses and is a great asset when selling a property. With many articles and surveys confirming this over and over – the wooden floor trend is really here to stay!
GJP Floor Sanding are a fantastic team who will visit, assess your home, and decide whether the floorboards you already have can be maximised to their full potential, with the best dust eliminating floor sanding equipment to keep disruption to an absolute low. A well-maintained floor will retain its value and can prove a worthwhile investment.
Phil Spencer, Real Estate expert for the Telegraph recently listed some useful ways to increase the resale value of your home, advising that, as well as being more likely to harbour dust mites and other unmentionables, worn-looking carpets could lower the perceived value. "The longevity of solid, hard-wearing wooden floors appeals to Phil, who thinks they can work particularly well for families. If installed in the main living area of a house, it saves worrying about stains from spilt drinks and muddy footprints".  If you do have old carpets shrouding the potential of your floor, why not consider the modest cost of sanding and restoration?  The outlay, reasonable and consistently high in quality from Which? Approved Tradesmen, will, in fact, mean a longer-lasting flooring solution rather than replace stained and scruffy carpets every few years.
Realtor's real estate expert, Leslie Piper, agrees that "wooden floors have universal and timeless appeal, and that properties that feature a polished wooden floor will always gain more interest and sale value". When redesigning or pulling up the carpets, it may be that the initial wood underneath may not look so hot and professional floor sanders should be called in to make the best of what you have.
Wood Flooring – What Are You Waiting For?
One of the most important advantages of a hardwood floor, that many people tend to overlook is the timeless appeal that never goes out of fashion. Wood's appeal has lasted centuries, and the desirability of wooden floors is universal. Shiny and warm, luxurious, easy to clean, and more hygienic for a busy family life, the addition of professionally sanded, wooden floors will make your home more beautiful and certainly more valuable, whether a lounge, drawing room or bedroom – the sanded wooden floor more popular now than ever.
Not so long ago, wood as a flooring option was considered very expensive. While this is the case with certain hard woods – black walnut or ebony – for example, many homes already hold the basic ingredients to pull up existing carpets to expose the pine floorboards underneath. The softer pine wood used in most British homes are ready to be showcased, sanded and repainted to suit your own style and preference. The wooden floors are notably more safe for families, both health and budget wise, and can be finished to suit any style of home. Stains, waxes and varnishes are now available to everyone. Reputable trading companies such as GJP Floor Sanding can be relied upon to make a stunning transformation to your home – taking the greatest care each step of the way.
We know that estate agents relish the fact that houses with wooden floors sell twice as easily compared to houses with other floor finishes, and the benefits of this modest investment are almost endless. For more information and advice, in the London and Southern coast area, contact GJP Floor Sanding, the experts of the business. [Insert details]