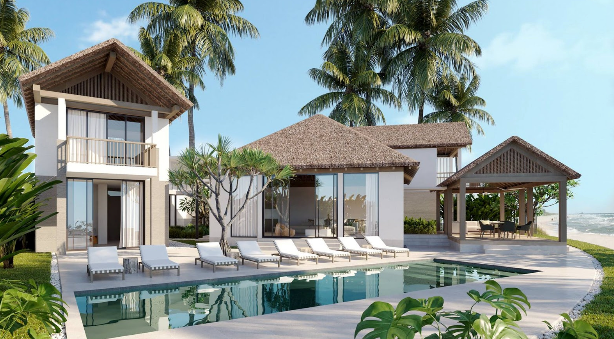 There comes a time in your life where you just want to pack up and set off on an adventure, wanting to let it all go and see the world. But when you travel for extended periods of time, your home during that period is empty and unoccupied. Why not make an extra buck while you're away? Below you will find out how very lucrative it is to rent your own properties while you're away.
Cut out the middleman
You are probably thinking that you can't possibly do that without having a professional or a company to do it for you, and to handle all the rent procedures. Although it is smart to have assistance from experienced people who've done this many times, doing it yourself and calling the shots actually sounds much more appealing. Getting your hands on a vacation rental software is one way to do it to save some money; you would have it all in your hands. Sit back and relax while your rental practices fill your bank account. It's easy money!
Is it that easy?
Anything can be done if you put your mind to it. You can possibly eliminate a lot of costs that way and earn so much in return. You can stop worrying about paying extra money to your broker because it's all on you now; you don't have to worry about decisions and last minute changes because everything will be clear to you and accessible. Managing the ins and outs of renting your properties is much easier than hiring someone else to do it these days. You can manage your own calendar, choose your own rates and prices and let everyone see what you have to offer. There's always people looking for vacation rentals every day!
What's the skinny?
The concept of vacation rental by the owner is so intriguing and empowering, and the different types of software are designed to give the owner his power back. Having real control over your vacation rental plans and all of its tools is just a click away from your own smart devices. You have to be willing to put in the effort and have a good relationship with your potential customers in order to achieve greater success and increased profits. Why hire someone or a company if you can do it all easily yourself?
Let them all know
The amazing thing about this is that it's all automatic; they have their own automatic channel setup and distribution methods. You aren't just promoting and listing your home through one platform, you are listing and promoting your home to a wide spread of travelers through other channels by integrating automatically with well-known marketing channels and famous travelling websites. The most popular channels like VRBO, Expedia, HomeAway, Airbnb, Booking.com and many more. You can manage your rental property through a variety of places and make your properties seen by many and wanted by thousands every day.
The power you have
With the software of your choosing, you can easily and quickly list your vacation homes, rates, availability, pictures and more through the app. You don't have to constantly update multiple channels manually anymore, do away with missed or double bookings with one management platform that you control. The availability of your rental homes and your rates are automatically synced to your choice. When you start syndicating what you have to the people, it can increase your bookings, your views per click, your rankings, and overall customer satisfaction. Take some good pictures, make your property descriptions straightforward, list any facilities or services you can offer and sync all of that across numerous channels. Choose your own price and rates per night, your software will take over to automatically adjust it to cover any extra fees so you actually get the return you wanted. You can access your booking history and manage your bookings with ease. Communicate with the people renting your home and build a strong customer relationship, word of mouth works wonders and you need your booking numbers to increase and stay high. All of this can be done without paying any extra fee to a third party company or property manager.
Going all in
There's nothing better than being your own boss. Working in your pajamas, choosing your own hours, taking breaks whenever you want and more. There are lots of reasons people want and strive to leave their traditional jobs and not answer to anyone while working. The perks are just too great, but the work is still hard. If you're serious about being your own boss and calling the shots, managing your very own individual vacation rental business is great. Maybe you have more than one property, there's an abundance of people travelling and looking to rent a place each day. The opportunity is yours now to seize that market and be a top player in the vacation rental world.