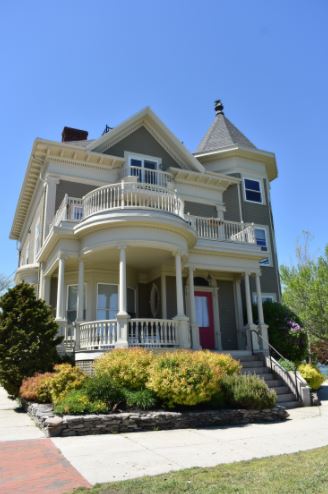 The process of buying a house fast can be very challenging especially if you have never done it before or do not have the right information. People who fall prey to the common home-buying mistakes end up losing money or getting a house they do not like. To avoid being a victim, the insights below are very important to any home buyer.
These are the common mistakes to avoid when buying a house fast. Once you know them, it will be easy for you to make the right decision.
Not Knowing What You Want
One of the biggest mistakes when buying a house fast is not knowing what you want. This is a hasty process, and you may not have time to fully assess and evaluate the homes proposed to you. Therefore, it is better to know what you want before you start the home-hunting process. 
If the need that prompted buying a house fast is urgent, take some time to quickly learn about the different types of houses, their pros and cons, and average prices to help you quickly decide what you want. Without this, you may end up taking a long time to buy a home or buying the wrong house.
Not Doing Research When Buying a House Fast
Shopping around is good because it opens your eyes to see different houses and their prices. The internet enables you to shop around from the comfort of your mobile phone or computer. However, it is also possible to attend open houses and showings in your area to see what is available in the real estate market.
No matter how much you are in a hurry in the process of buying a house fast, do not skip the step of researching to discover the houses available in the market. It is also during research that you will learn more about modern architectural trends for homes and the market prices for the houses.
Not Being Ready Financially
The process of buying a house fast should take a short time. Its success highly depends on the availability of funds. Whether you want to buy the property with cash or through a mortgage, the finances should be ready. Sellers of such houses look forward to closing the deal fast, and you should be ready for this with the finances. 
Using a mortgage might take a little longer, but you can shorten the process by following the right procedures such as obtaining pre-approval for loans.
Not Hiring a Realtor When Buying a House Fast
Real estate agents or realtors play a major role when buying a house fast. They bring in their expertise to help you make the right decision, secure a good property within a short time, and negotiate professionally. Failure to hire them could lead to making costly mistakes that you will regret later. 
It is better to pay a little commission to these professionals to walk you through the process than to make mistakes when buying a house fast.
Not Considering the Location
When buying a house fast, you might forget the importance of a prime location. Most people make such mistakes when they have a pressing need to own a house and have failed to use an agent. But location matters especially when you have to be near a particular workplace or a good school for your kids.
Even when in a hurry to buy a new home, make sure it is in a prime location near all the amenities that you need in life including shopping centres, entertainment, hospitals, schools, and any other sites. 
Final Thoughts
The process of buying a house fast is always easy when you avoid the above mistakes. You will end up making the right choice and buying a home that is appropriate for you. Additionally, you can avoid many more mistakes especially when you consider using a realtor because this expert will always guide you in the right direction.
Ref number: THSI-2322