A modern farmhouse interior design is the perfect balance between natural and sophisticated, laid-back yet also eclectic. Most houses with this kind of interior design exude a casual, relaxed, and homey vibe.  
Farmhouses are always associated with rest, vacations, and recreation. If you own one and want to give its interiors a fresh look without spending too much, then this is the right place for you. Using fixtures and accessories that you might already own; you can redesign your farmhouse and give it an improved ambience. You can convert it into a place that you'd always look forward to going home to.
Consider Huge In The Dining

 
When you think about a farmhouse, you will associate family gatherings and friends getting together for food and stories. For your modern farmhouse, make your dinner table the highlight. Make sure that your dining room has enough space to accommodate a group. Gathering around a table and having conversations with the special people of your life is one of the best bonding moments. If you don't have space inside, then consider an alfresco dining set-up. It can be out in your backyard or even on your side veranda. Farms have vast lands, so you can indeed find a spot. Throw in some café lights by Fritz Fryer and you've just achieved a perfect background.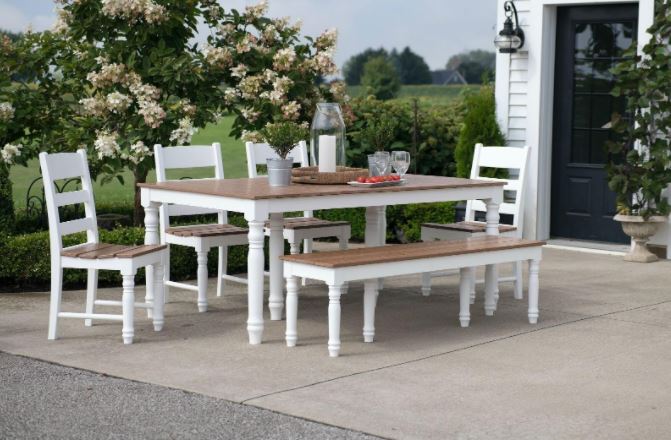 Opt For A Neutral Palette
A good colour scheme can make your farmhouse look elegant, classy, and laidback. Neutral colours like beige, browns, greys, and tans make your home stunning and fresh. If you want to try brighter and bolder shades, you can achieve that modern look too. You can also go for a vintage look, which is an excellent style for a farmhouse. If your walls are a bit challenging to redesign, you can focus your attention on the decor and accessories in the house. Paintings and other artworks can help you achieve that laidback look.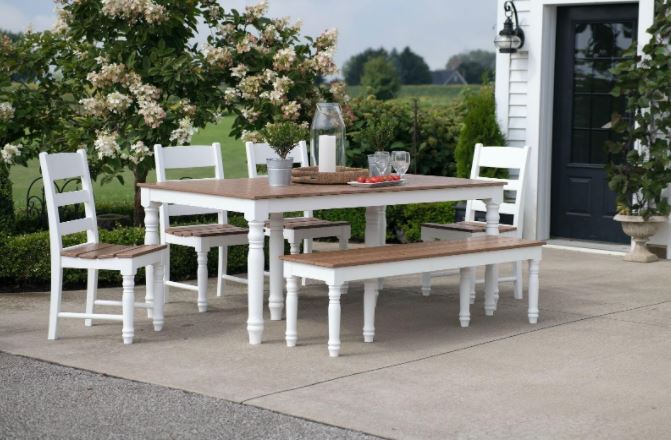 Add-In Natural Greens
Make your back to the woods experience complete by incorporating some plants and greeneries inside your home. These accents are not just pleasing to the eyes but also good for your mind, body, and spirit. Have a rich collection of herbs and plants inside your house; it is a farmhouse, after all.  Indoor floor plants can easily fix dead corners. It doesn't just purify the air, but it also softens the overall aura of your room. Horology has a wide array of indoor plants that you can consider.  
Use Industrial Accents
This is increasingly becoming popular when it comes to modern designs, farmhouses included. Subtle industrial accents like concrete can contribute a powerful rawness to the room. The use of metal in furniture and lighting fixtures gives that industrial touch to your modern farmhouse. Metal and glass make for a powerful and pleasing combination. If you are interested in acquiring some metallic fixtures, head on to https://furniturefuse.com and search for the brands Phillips and John Lewis and Partners.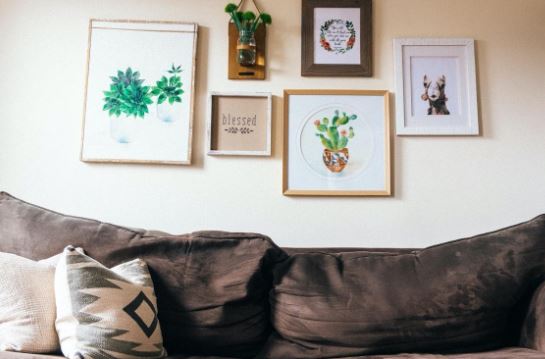 Throw In A Variety Of Furniture
Generally, the feel that farmhouse interiors signify is simple, welcoming and comfortable with lots of wooden furniture to fill up space. 
Make sure that the kind of wood you get is not intimidating on its own. If your current piece is a bulky one, give it a modern twist by incorporating accessories and elements to soften its overall appearance. You can put in some blankets and oversize pillows to enhance huge couches and chairs—pair bar stools with some subtle tapestries and countertop porcelains. Don't just settle for one kind of material when it comes to the furniture that you use.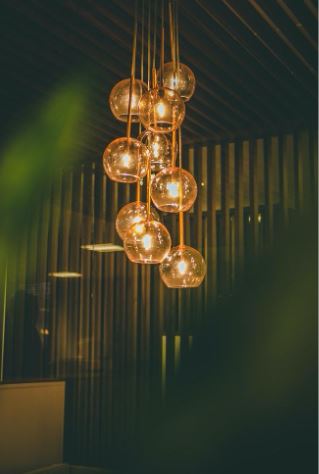 If your farmhouse comes with tall windows, then take full advantage of that and bask in the natural light. You can play with some mirrors to enhance the sun's rays. Other than that, don't let our farmhouse be dark and musky. Light it up with pendant lights and metallic fixtures. The old chandelier might need to be retired because yellow lights tend to dim the room. Let every nook and cranny receive light. You don't have to settle for one kind of light fixture. Mix and match and have a pick at all the awesome looking lights at The Lighting Superstore.
Farmhouses are not just meant for holidays because it usually invokes family memories of growing up. It is a place of childhood summers and dreams of bruised knees and dirty but happy faces.
Ref number: THSI-2035