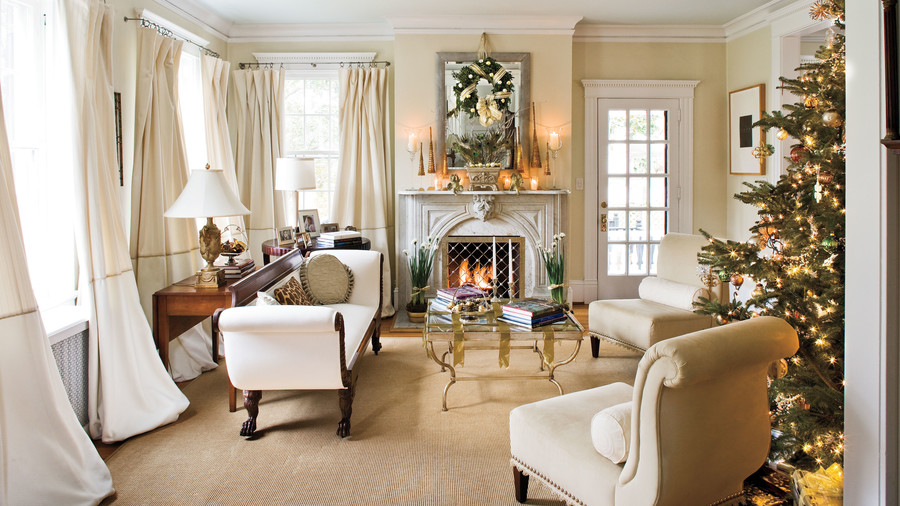 You must have finished your Christmas decoration by now. For sure, it must be looking festive and beautiful. Now what? Don't forget about the enthralling New Year. A new year is the new beginning which is supposed to be grand and glamours. You cannot use the same decoration for the new year's party. At the same time, spending more decoration can be expensive. Therefore, its time to think of some great ideas to give your home a new year feel filled with enthusiasm and joy. If you are worried about the expense, calm down here written ideas are extensively creative and cheap in cost. Most of these are easy and fun to do without spending money.
So let's find out!
Hanging Christmas Ornaments
Christmas is practically gone and, it is time to make some change in the decoration. If you prefer party or a glamorize feel, you can try hanging Christmas balls or ornaments for the new year celebration. Christmas balls can be a bunch of handmade flowers or glitter paper cut in a ball shape. It looks very jolly during celebration under the colored lights.
A Stunning Centerpiece
No party table is complete without an eye-catching centerpiece. For Christmas dinners, you might prefer traditional and elegant centerpiece but, for the new year, it should be glittering and bold. Welcoming new year has to be refreshing and more unique than the usual decoration. Hence, you can make a bouquet of memory stick: stick with a good memory snap in a vase filled with twinkling lights.
Glowing Countdown
One common thing that every new year decoration must have is the countdown thing. You can get creative with your countdown. It can be anything from the clock or a digital screen. Thanks to technology, you can save money on expensive clocks by downloading countdown videos. You can connect it to the TV screen without any hassle. You can experience a personal club party feels right in your house without any spending.
Creative New Year Banners
You will definitely want banners stating "2018" and "2019". You can make use your artistic skills to make a banner for your home new year celebration. You can use crafting articles to decorate and make your banner very pretty without spending any money.
Share a Memory Board
This one is of a kind addition to the new year celebration. Welcoming new year does not mean that you have to forget the good memories or lesson which you have learned in the present year. Grab a white canvas and keep it near the refreshment table so that most people take a peek at it. Ask people to add new year expectations or present year great experience involving you, this way you can cherish the present and stay focused to future.
Balloons And Pom-Pom Decoration
Decoration can be made more cheery with theme color baboons dipped in sparkles. If your guest has kids, it will be more enjoyable for them as a new year. The new year is not only for the grown-up but also for the kids. Besides, balloons are cheaper decorations and offer great ambiance for the celebrations. Before hitting the online store for best deals on the decoration items, visit coupons site like Couponobox for discount codes and save money while shopping.
Dream Bar Station
How can you miss drinks while celebrating the new year? Every new year celebration starts with drinks and snacks. You can make your drink station more appealing by splashing in some shimmer and shine. Make sure you allow a separate corner for drink lovers so that everyone can enjoy the celebration.
Sparkling Glassware
You must have seen many new year parties. One of the attractive features in such parties is glassware. However, you don't have to buy any glassware instead you can give your old glassware a new look this time. Extra ribbons from the tree decoration leftovers can be very useful here. Paint the glasses and vase to look unique and more likely to meet the celebration theme. This is again a modest yet affordable new year decoration idea.