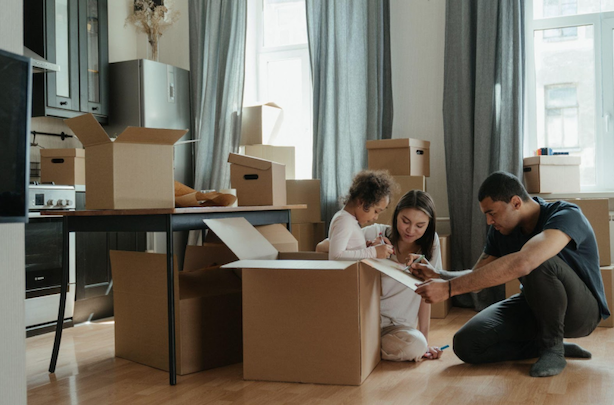 Remember the days when a great profession meant putting up with the daily grind of a big city. Changes in lifestyle and employment relations have resulted in an increasing number of individuals leaving the capital city to favor a more relaxed way of life. And what city better exemplifies that way of life than Newcastle?
Newcastle is the focal point of the Hunter, located about two hours north of Sydney on the New South Wales coast. It is large enough to be called Australia's seventh biggest city. Although, it is not big enough to get all of the drawbacks of a city. So why is Newcastle a popular choice for many individuals making a lifestyle shift? Below are lists of compelling reasons why Newcastle, New South Wales, is a perfect place to live.
Ideal Place for Raising a Family
Newcastle is family-friendliness, a promising prospect for anyone thinking about relocating. It's been quite simple to discover Newcastle as an excellent area to raise a family and build your dream house; visit Montgomery Homes official site as they provide high-quality homes. Newcastle has everything a family may want in terms of schools, recreational spaces, and athletic groups.
Many people also feel that the calmer pace promotes a good family dynamic. Newcastle has a comparable abundance of things to do. It's reassuring for parents to know that Newcastle is a metropolis with country town values. The children maintain contact with a diverse group of friends, and everyone watches out for one another.
The Cost of Living
Living in a large city is costly – and it's just getting more challenging. Smaller cities provide far more inexpensive options. You may purchase property near the beach at a low cost that is not as low as other cities.
In addition, rent is thirty percent cheaper than in any other city. If you wish to purchase an apartment in the city center, the price per square meter is forty-seven percent lower. It is more than fifty percent cheaper if you are buying outside of the town center. It is an easy thought that living in Newcastle is less expensive.
Less Traffic
Peak hour is no longer something to be dreaded, with an almost guaranteed 30-minute travel no matter which direction you drive. In open interactions with both customers and applicants, the prevailing perception is that traffic is far lower than in places such as Melbourne or Sydney. It is also possible to discover a park in the city center.
Newcastle also manages a variety of local area traffic management and pedestrian enhancement initiatives. Both are intended to enhance the quality of life, increase safety, and reduce traffic congestion.
Local Facilities
Extensive ranges of local facilities are available for people in Newcastle. It includes:
Worship Places

. There is no official or state religion in Australia. Newcastle is home to individuals of several faiths, and there are various places of worship for different religions. 

Childcare and Education

. Newcastle has strong pre-school, primary, and secondary levels and a good number of high-quality child care alternatives in most neighborhoods.

Healthcare Services

. Newcastle has a variety of public and private health facilities. It includes mental health, medical centers and hospitals, palliative care, and rehabilitation services.

Arts and Culture

. Newcastle has a vibrant and expanding arts scene, with many new small and independent galleries establishing in the city center. Newcastle also has the Newcastle Art Gallery, one of Australia's most significant public art collections outside of a large capital city.

Shopping Center

. The majority of Newcastle's suburbs include a local retail district, which often consists of supermarkets and other helpful stores. In Newcastle, there are two leading shopping malls:

Charlestown Square

and Westfield Kotara, both of which provide a diverse range of chain retailers and individuals.

Recreational Activities

. In the Newcastle area, there are 345 parks, 146 of which include sports fields. The committee also offers 87 netball courts, 60 tennis courts, five public swimming pools, 103 children's playgrounds, and various other amenities.
Newcastle University
Newcastle University is one of the few university towns outside of the main cities. It implies that as your children get older, there will be clear local education paths for them. It also allows you to enhance your education by beginning another degree. The University of Newcastle is ranked among the top two hundred institutions globally and is ranked eighth in Australia in terms of research.
Career Opportunities
Newcastle demonstrates that career options are not always limited outside of large cities. People were surprised mainly by the employment available in industries like education, health, engineering, technology, and finance. However, Newcastle is a resourceful and resilient city with ever-growing prospects.
Need some more reasons to live in Newcastle, New South Wales? Investment in the region's infrastructure, particularly in port, rail, and airport networks, has resulted in various job possibilities in both white-collar and blue-collar professions. The area also has a robust tourist business.
Takeaway
Newcastle, NSW, is a fantastic place to live. It's bordered by entertainment options, beautiful beaches, and filled with excellent cuisine, and also rooted in family values and strong community. It's a laid-back way of life with pleasant people. Newcastle is perfect for those who like city living but desire a little more peace, quietness, and a more leisurely way of life.
Ref number: THSI-2342