Let's face it. Renting a house as a student isn't always the most relaxing experience. First, it's the drama that sometimes comes when deciding who to live with. Then it's trying to find the perfect place in the limited number of student houses; one that that isn't miles away from the university and is close enough to the town to not have to spend a fortune on a taxi after a night out. And the stress doesn't stop with finding the property. There are still a number of things students have to remember to do before moving in and within the first few weeks. This checklist should help you to remember the important things and take some of that stress of moving and let you focus on fresher's week.
Before you move in;
Check with your landlord for outstanding paperwork to avoid hefty charges – student letting agents and landlords are notorious for charging excessive amounts for minor things (maybe that's why they tend to not be the most liked people in the world! Or maybe I've just had bad experiences…). One thing you can do to avoid charges is make sure you check the fees in your contract before signing so you are aware of what to expect. You should also contact the estate agent before moving in to ensure they have received all the information they need which also gives you a chance to open up that communication channel from the start if there are problems further down the line.
Utilities – Make sure you and your housemates have decided first, who will supply your utilities, and secondly, how you plan to pay for them. Getting this sorted early means you should have everything you need organised by the time you move in. Also, arranging for a system of payment with your housemates e.g. group bank account, could save potential confusion and arguments in the future. Things to remember are: Gas, Electric, Water, TV licence and internet access. Information on all of these can easily be found online e.g. which water supplier you will be with.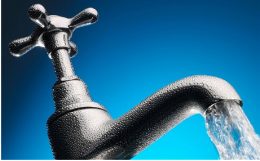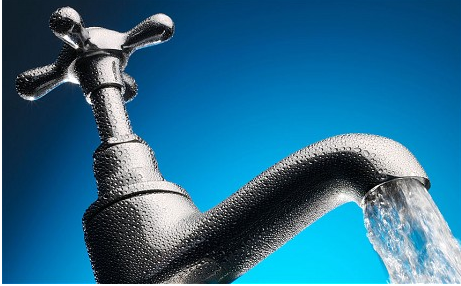 Council Tax – As a general rule, full-time students are excluded from paying council tax as long as all of your housemates are students too (always check with your local council). If you are exempt from paying council tax you will need to fill out a form to let the council know and avoid a surprise charge. For more information go to https://www.gov.uk/council-tax/working-out-your-council-tax
If you choose to bring your car to university, ensure you have checked the parking regulations of your area to avoid a dreaded parking fine. In lots of cities there will be certain parking zones that either require you to pay and display or you will need to purchase a residential parking permit (some of which don't cost anything depending on the area). If you require a permit, the council will often ask for proof of residence and a copy of your vehicle documents so make sure to take these to uni with you. For more information, go to your city council website or give them a call.
Check public transport routes – this is something quite important (especially if you have to rush to get to a 9am lecture and haven't looked up the timetable beforehand). It always helps to see where the nearest bus stop or train station is and also to see how much travel tickets and bus passes will cost.

After moving in;
Update your address on your university website – Your University needs to know where you are now living in case they have to send any documents to you or need to get in contact with you so make sure you do this as soon as you know your address.
Most landlords will arrange for an inventory to be completed when you collect the keys to your house. This basically means you will view the property together and the condition of the house will be noted for their records. This is really important as it can affect how much of your deposit you will get back at the end of your tenancy. Make sure you mention anything that is broken/damaged within the property and if you notice anything after the inventory, let the landlord/letting agents know straight away to avoid heavy charges when you move out.
Recycling and waste – this may not be the first thing you think of when moving into a brand new home but remember to check when your bins are collected. Student houses tend not to be the cleanest places on earth and this can be made worse by week old rubbish sitting in your kitchen as you wait for the next collection.